History, culture, a vibrant social scene and many interesting activities as well as fun things to try out… No matter why you are here, there are many things to do in Istanbul. However, with so many things to check out, you might find it hard to pick which ones are worthwhile. Therefore, we have compiled an extensive list for you on Istanbul activities you should know about. With this collection of activities in Istanbul, you won't have a hard thime picking what to do in this place. So, let's right jump in and learn about what you can do in this huge city.
What Can I Do In This City As A Solo Traveller?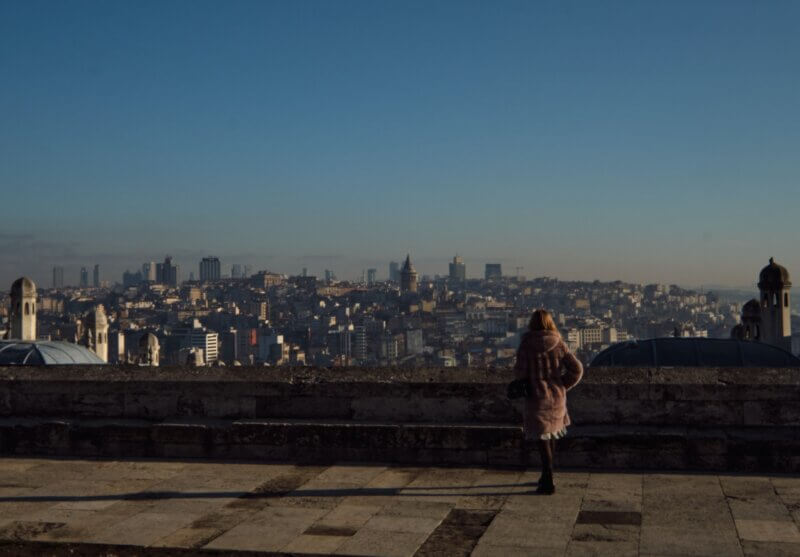 Firstly, you absolutely should be checking out the cuisine of the city. Here you can find great examples of the local foods as well as international options. If you are a foodie, the city has a lot to offer you.
If you are a history lover who also likes exploring other cultures, there are many places to see. Hagia Sophia and Suleymaniye Mosque are popular options. However, there are also less popular ones such as the Basilica Cistern.
Take one of the free walking tours of the city as it is a great way to explore important places. You will learn a lot, see the sights firsthand and get some light exercise. Besides it is a free way to spend some great time.
Istanbul Activities For Couples
When you visit this city with your significant other, you can visit the beautiful beaches. For example, there are great options in Kilyos, Princes' Islands and Şile.
Visit the restaurant inside the Galata Tower, which has an incredible view. Speaking of towers, you can also visit or see the Maiden's Tower with your significant other.
Moreover, you can volunteer with your partner, helping the less fortunate. As a result, you can spend some quality time with your sweetheart while making a change in the world.
Things To Do In Istanbul With Family
You can explore the hidden corners of Istanbul with your family. These places that not many tourists know about can help you spend a good amount of quality time together.
Following your exploration, you can visit some of the places that kids will definitely love. For example, the Toy Museum, Miniaturk, Legoland and Snowpark are some of these spots. You can learn more about these places here.
Consider having a picnic in one of the natural parks. For this purpose you can check out places like Emirgan Park, Aydos Picnic Area and Beykoz Kaymakdonduran Forest.
Things To Do In Istanbul At Night
First, you might want to check out some museums or popular art venues. Because this city is full of culture and you definitely don't want to be missing out on any of it.
If you want to explore the local culture more deeply, you can watch a whirling dervish show. As a very old religious ritual, this show will surely mesmerize you.
Join the vibrant nightlife of this crowded city and get to know new people. There are many clubs and bars here to discover and become a regular at.
What To Do In This City During A Layover
When you find yourself stuck in the airport during a layover, you can quickly explore some places in the city. Such as the Balat neighborhood or Karaköy.
Another thing you might want to do is buy some souvenirs at the Grand Bazaar. As long as you don't lose your way in this huge market, this can be an incredible shopping experience.
Also, you can enjoy a great ferry ride, crossing the Bosphorus in a tranquil way. Take in the beautiful smell of the sea and enjoy the calming sound of seagulls.
Things To Do In Istanbul Asian Side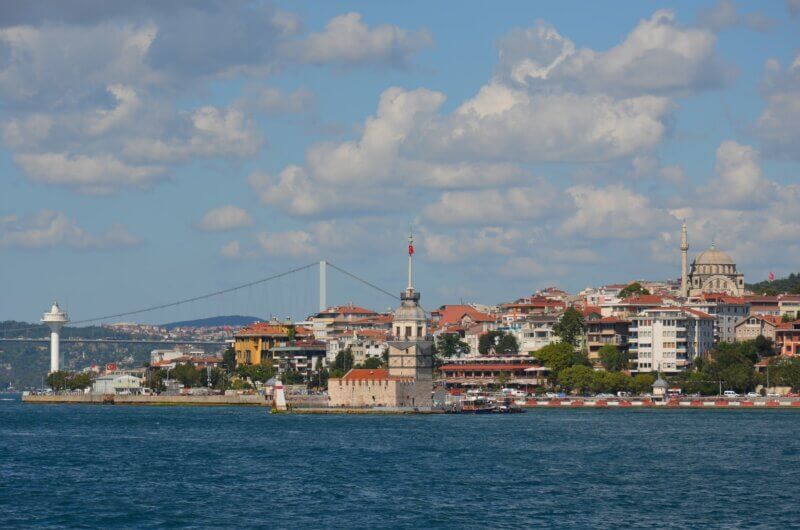 Check out and discover the Baghdat Avenue. There you can visit many exclusive restaurants and cafes to your liking. Not only that but also you will have numerous shopping options there.
Additionally, don't forget to visit the historical places on this side either. For example Beylerbeyi Palace, Anatolian Castle and Haydarpaşa railway station are some of these places.
Moreover, natural wonders on this side are definitely worth seeing. For instance, you might want to visit Çamlica Hill and get some fresh air at the public park there.
Lastly, remember to visit Moda, where you will find a great atmosphere and a lot to do.