When you visit Istanbul, you can witness its long history by visiting its interesting museums or magnificent landmarks. What you will notice when you are checking out these landmarks is that there are many mosques. With a majority Muslim population and years under Ottoman control, this is not a surprising thing to notice. Although most of these mosques are there for religious reasons, they are absolutely a sight to see. Istanbul's mosques are an excellent way to explore its culture, history and see incredible architecture. One of these mosques is the Suleymaniye Mosque and we will discuss it on this blog post. We will learn about the history and architecture of this mosque as well as other facts. So, let's wait no further and dive in.
Suleymaniye Mosque History And Architecture
We can't talk about great historical places such as this one without discussing their history. As you can already guess by its name, Suleyman the Magnificent was the person who gave the order to build this mosque. The architect of this mosque was the Mimar Sinan, the most well-known imperial architect of Ottoman Empire. He is a very respected architect whose student also built another great mosque of Istanbul, the Blue Mosque. The work to build the structure started in the year 1550 and finished seven years later, in 1557. However, the plans to build it began way before this.
Sultan Suleyman considered himself akin to the King Solomon and the architecture of this mosque has symbolism around this. For example, Mimar Sinan designed the dome of the mosque similar to the Dome of the Rock. Even though it is a great building signifying the status of the Sultan, it is also quite humble. It is not a huge building and it is smaller than the Hagia Sophia.
The structure is over 400 years old and has gone through a lot. For instance, the Great Fire of 1660 damaged the building and the Sultan of the time had to have it repaired. The building also endured earthquakes such as the 1766 Istanbul earthquake. However, it managed to survive to this day and keep its beauty over many centuries.
Entrance Fee And The Dress Code You Need To Follow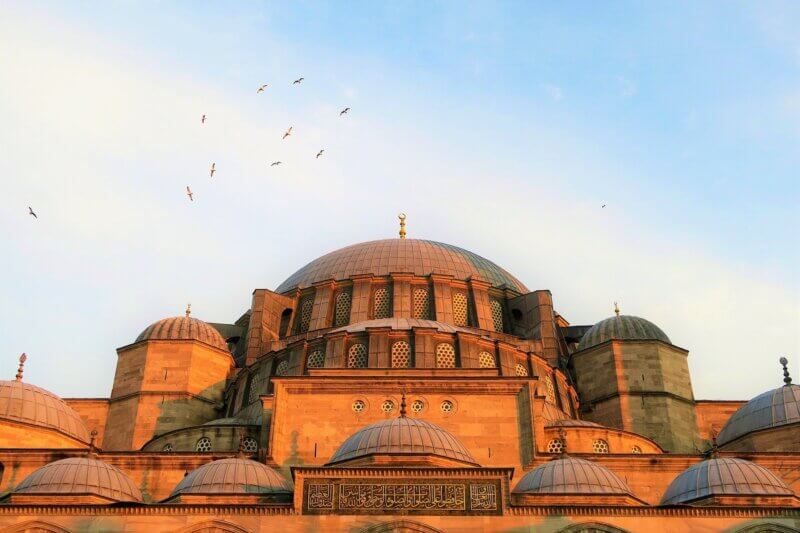 If you are planning to visit this city and asking yourself how to spend a weekend in Istanbul, then you can visit Suleymaniye Mosque. Here you can learn a great deal about the history of Istanbul and its fascinating culture. First you need to go to the Suleymaniye neighborhood in the Fatih district of Istanbul. Then, you can visit the mosque between 9 AM to 6 PM. However, the mosque is only open for prayer during specific hours.
Since it is a functioning mosque, there is no entrance fee to visit. So, you can see the beauty of this place for free. But if you really want to contribute something, you can always donate to the mosque. One thing to be careful about is the dress code that you need to follow. When you are visiting any mosque, you need to dress for the occasion. If you are a woman, you'll need wear clothing that covers your entire body as well as a headscarf. Men on the other hand need to fully cover their legs and wear long or short sleeves and not tank tops. Also, you must take off your shoes when entering the mosque.
Why Is The Suleymaniye Mosque Important?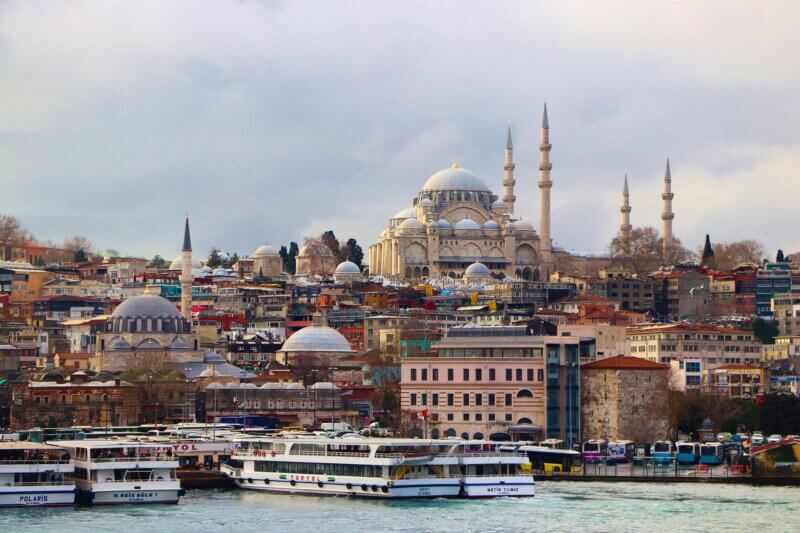 There are various places in Istanbul to visit if you truly want to explore the city to the fullest. This mosque is one of these places and it is quite important, both for locals and the world history. Firstly, it is a functioning mosque, making it very important for Muslims. Also, as one of the most magnificent structures of the Ottoman Empire, it signifies the glory of that era. Since Ottoman Empire was a civilization that matters a lot to the history of the whole world, the place is worth visiting for history lovers.
Aside from the historical and religious importance, the building is a great work of architecture. Therefore, if you are interested in this art or just like seeing aesthetic places, then you definitely want to visit this place. So, regardless of whether you like history, culture or travel, you should check out Suleymaniye Mosque one day.