Along with being a center of business, history and culture, Istanbul is also great for those who love shopping. There are many places to buy souvenirs and local goods in this great city. Among these places Istanbul Grand Bazaar ("Kapalıçarşı" in Turkish) may be the most famous one. Anyone who visits Istanbul should check out this market to see what the merchants have to offer. You can find traditional carpets, handicrafts, spices, antiques, clothing and more in this bazaar.
Aside from the goods that you can buy, there are other factors that make this place worth visiting. As a historical market of Istanbul, it is especially worthwhile to see if you love history. While walking in the Grand Bazaar, you can feel like taking a trip into the past. This is why the first step of the route for exploring Istanbul in one day is visiting this market. By reading this post before your visit, you can get to know this shopping center in advance. So, let's dive in and learn about the Grand Bazaar.
Istanbul Grand Bazaar History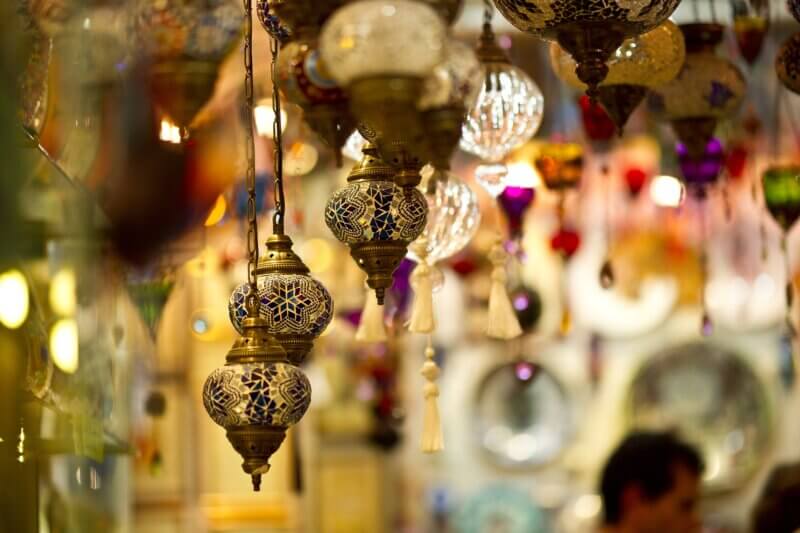 The Grand Bazaar is not only a huge shopping center but it is also a historical place to see. It has a history of more than 500 years and reflects the culture of Ottoman Empire. After Mehmed the Conqueror took control of the city, he had a place built for clothing material trade. At the time economic growth was very important for the city, since the Sultan conquered it quite recently. So a trading center was a perfect place for this.
While Sultan Mehmed II started the building of the Grand Bazaar, the place kept growing well into the 18th century. However, the market got its modern structure during the reign of Suleyman the Magnificient who ruled from 1520 to 1566. So we are talking about a complex whose building started in 1455 and lasted a very long time.
The bazaar served as a trade center for many centuries since its construction. But all those years didn't pass without serious disasters. Many fires broke out over the years that damaged significant portions within the complex. Moreover, numerous earthquakes have devastated the market and it needed to be renovated several times in different periods. Nonetheless, the complex have survived and managed to keep its position as a commercial center. Today it is one of the greatest markets in the world and it is definitely worth visiting.
Istanbul Grand Bazaar Location And Working Hours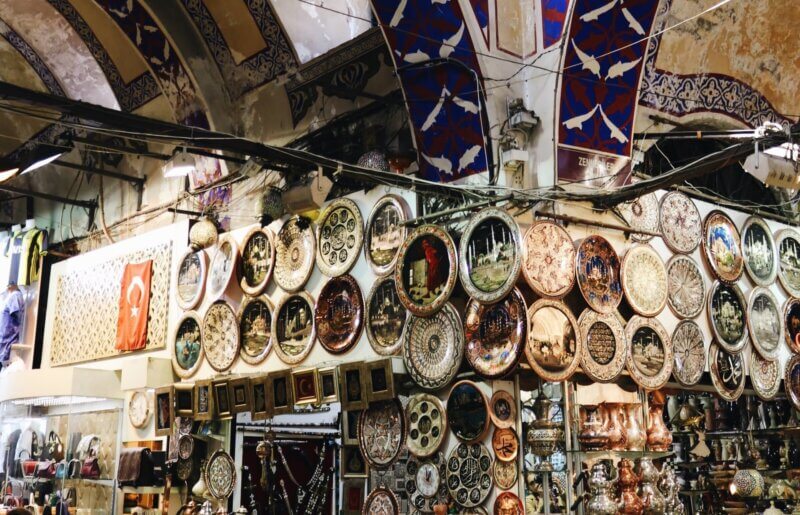 If you are looking for a great shopping experience while exploring the culture of Istanbul, consider visiting this market. Here you can find many interesting things to buy and take a look at. Since it is a huge place, there are many ways to get to it including tram and metro. The Grand Bazaar is in the Fatih district and within the walking distance of Beyazıt Tram Station. Because there are many other sights around the Grand Bazaar, it is a relatively easy to find place.
Even though the market is easy to find, you can still get lost in it since it is very big and mesmerizing. But first, you need to make sure to go there within working hours if you want to visit. Istanbul Grand Bazaar is open from 10 AM to 6 PM everyday except Sundays and public holidays.
Shopping Tips For This Huge Market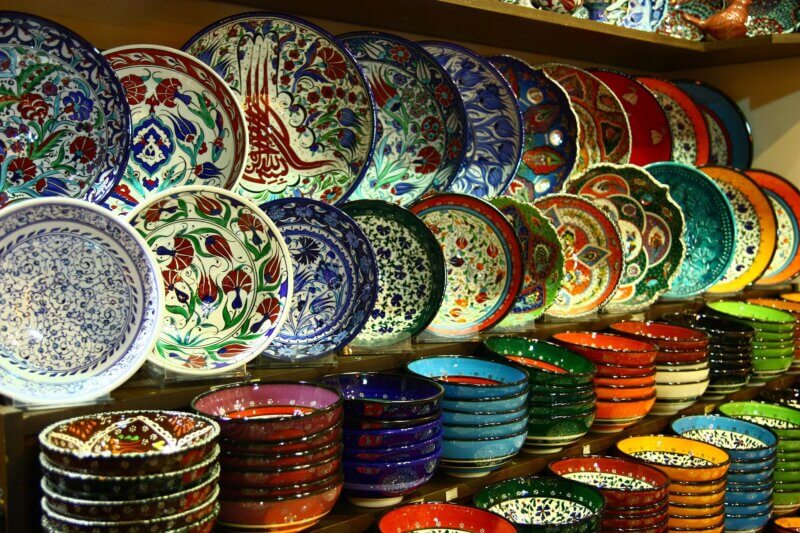 Istanbul Grand Bazaar is a huge place and it has a very complex structure. Therefore, it is very easy to get lost in this labyrinthine place. Also you might need some shopping tips to get the best out of your experience. So, here are some tips for shopping in this massive bazaar:
Get ready for a huge crowd. Since it is a large market, there are many visitors to the Grand Bazaar everyday. If you are not the type of person who likes crowds, this is not a place for you.
Take an extensive tour first, start shopping later. Although it is primarily a market, there is a lot to see in this place. So first walk around and see the options. Then start shopping for interesting stuff.
Don't forget to bargain. The real price is never the one you hear first in this market. So, be ready to bargain in order to lower the prices of goods you're buying.
Wander around and explore. Visiting the Grand Bazaar for the first time can be a disorienting experience. But the beauty of this place is that there is a lot to see.