Istanbul is a city that you can spend a great deal of time exploring its historical sights. Because the city has a long and rich history and it has always been an important center for different civilizations. Out of these many historical places in Istanbul, one of them stands out a lot. It is the Basilica Cistern, an ancient water reservoir located under the ground. At first glance, it seems like a very mysterious place and you might not understand its purpose right away. Its beautiful design, dark ambiance and huge columns are a sight to see.
One day you might want to visit this historical sight and see it for yourself. When you learn more about this incredible place, your visit can be more interesting and enjoyable. So, here with this blog post we are going to be talking about Basilica Cistern, its history and more. Let's get to it and start learning about this architectural masterpiece.
Basilica Cistern History And Architecture
There are many places in Istanbul that are quite ancient, such as the Column of Constantine and Hagia Sophia. These places make Istanbul a place where we can learn a lot about history. One of these places is the Basilica Cistern, which is around 1,500 years old.
Eastern Romans started building this structure during the 6th century when Constantine the Great was the emperor. After that, the renovation and expansion of the structure finished during Emperor Justinian's reign. Lots of planning and work went into the construction of this huge place. However, it proved worthy of that much work and both Byzantines and Ottomans used the cistern for hundreds of years.
The cistern is an underground water tank with an area of 9,800 m² (105,000 ft²). It is so large that the cistern has 336 columns to support it. Each of the marble columns are 9 meters (30 ft.) high and they're all beautifully decorated. Some of the columns are quite special, though, featuring interesting designs such as the head of Medusa.
Through all the years of operation, the cistern went through many restorations. After Byzantines, Ottomans also used the cistern and took care of it. Today it is a very important tourist attraction that amazes its visitors.
What Was The Basilica Cistern Used For?
Although the structure is now only a touristy place, there was a practical purpose for its construction. Currently Istanbul is a city with a huge population, and through history it has been that way. So in order to provide water for a city with lots of people, such structures were necessary. Cisterns were common during early medieval period and even before that and Basilica Cistern is one of them.
The water that they held in the cistern came from a water source that is 19 km. from the city. After travelling through two aqueducts, the water stayed in the cistern for later use. Even though the water level is at minimum to allow for visits, the cistern could hold a large body of water. At maximum capacity, the cistern could hold up to 80,000 m³ (2,800,800 ft³) of water. So, the magnificent structure shows us the architectural prowess of those who built it.
Facts About The Basilica Cistern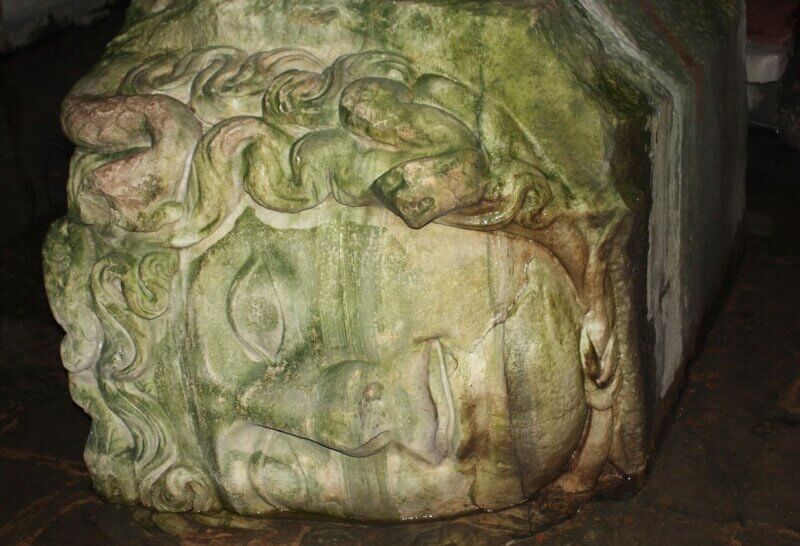 During the construction of the cistern, there were no aesthetical concerns for it. So, the columns supporting the cistern came from other structures and this is why they have varying designs. Now this variety is one of the factors that give the place its unique vibe.
The cistern was so essential that they weren't reluctant to use extreme methods for its building. They used the labor of around 7,000 slaves for the construction of the cistern. According to some sources, the tear shapes on some columns are there to commemorate the slaves who died during the construction process.
Name of the structure comes from the fact that they built it under a basilica at the time. Also, Basilica Cistern's name in Turkish is "Yerebatan Sarnıcı" which means the "sinking cistern". It is a reference to its columns that look like they are sinking.
How To Visit This Great Structure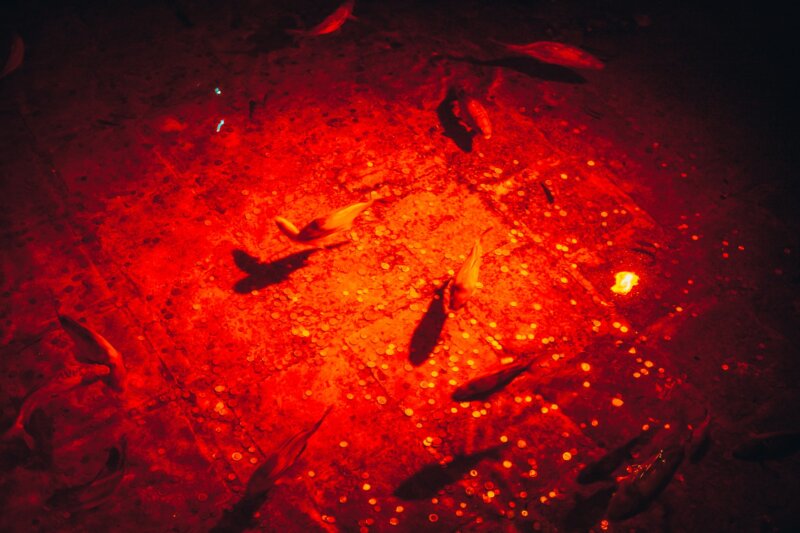 If you want to see an architectural masterpiece, then you might want to see this place for yourself. When you visit the cistern, the serene and tranquil atmosphere will definitely amaze you. To visit, first you need to go to Sultanahmet neighborhood in the Fatih district. The structure is within walking distance from Hagia Sophia and very close to Sultanahmet Square.
Basilica Cistern is open to visitors from 9 AM to 6.30 PM everyday except for official holidays. The entrance fee to visit the structure is 30 TL for foreign travellers. So, on your next visit to Istanbul, you can check out this historical sight and enjoy its beauty for a small fee. However, there might be a renovation process going on depending on when you visit. So make sure to check if the place is open from official sources.