Thanks to its unique texture and ancient history, Istanbul has a unique cultural heritage in every corner. With its intertwined buildings of different architectural styles, ancient temples of different religions, and cosmopolitan streets, Istanbul is like a bridge that stands at the center of culture and art.
But of course, life in this city is not just about what we see on the street. Many cultures and art venues that add dynamism to the social life and spirit of the city are at the service of art lovers.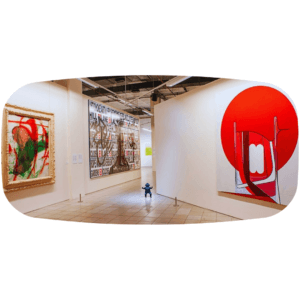 In this article, we have shared the popular art galleries in Istanbul, where different forms of art meet the audience, creating a striking style with what they produce and their decorations.
Istanbul Modern (Beyoglu)
Opened in 2004 and being the first modern art museum of Istanbul, Istanbul Modern is a rather large exhibition hall with 8000 square meters. Istanbul Modern, which has been the venue for many solo and group exhibitions since its opening, is also a vital center for the Istanbul Biennial. It has an extensive art library and a magnificent seafront cafeteria section.
Welcoming its guests with its exhibition and movie theater, museum, events, and library, Istanbul Modern presents selections from different art movements in every period. It is also a complete art complex with guided tours and educational areas that offer a pleasant world for children.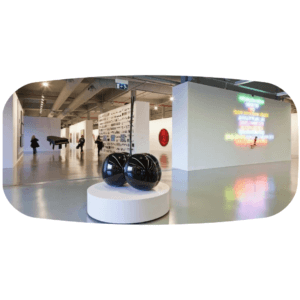 The heart of the cultural life in Istanbul has been beating in Beyoğlu for centuries. Opened with the renovation of the Siniossoglou Apartment, one of Beyoğlu's historical buildings and estimated to have been built between 1850 and 1860, Salt Beyoğlu has hosted many exhibitions and performances since 2011.
It is one of the attractive art venues of Istanbul with not only a gallery but also a cinema and auditorium area. You can participate in many activities such as film screenings, exhibitions, talks, performances, and workshops, and you can use the archive for your research. Located on Istiklal Street, Salt Beyoğlu also has a nice cafe where you can grab your magazine and sip your coffee.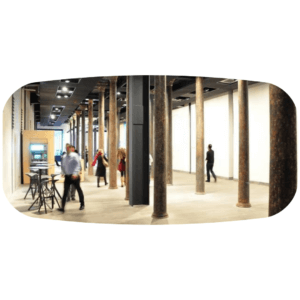 Located on Istiklal Street, Akbank Art has the characteristics of a multidisciplinary art center with its painting gallery, multi-purpose hall, library, contemporary art workshop, movie theater, music room, and cafe section on the terrace floor. Contemporary art talks and thematic film screenings held frequently within Akbank Art are among the indispensable art lovers who pass by Beyoglu.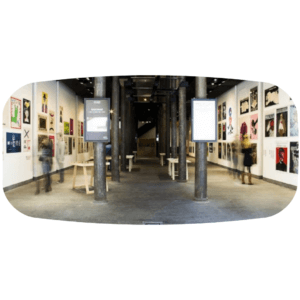 Tatbikat Sahnesi (Practice Scene, Besiktas)
One of the newest independent theater stages in Istanbul, the Tatbikat Sahnesi, is the master artist Erdal Beşikçioğlu, who worked at the State Theaters for years. You can watch the legendary stage performance of Erdal Beşikçioğlu in this venue, which takes its name from the "State Conservatory Practice Stage," which was established within the Ankara State Conservatory in 1940.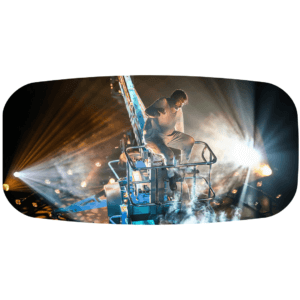 Zorlu Center Performing Arts Center (Besiktas)
Zorlu Center Performing Arts Center, one of the biggest theaters in the city, is the permanent address of world-famous musicals and theater plays. Zorlu Center PSM hosted many musicals such as Jersey Boys, Mamma Mia, Romeo & Juliette, and important musicians such as Andre Rieu and the Royal Philharmonic Orchestra since it opened a culture and arts venue located in the heart of Istanbul.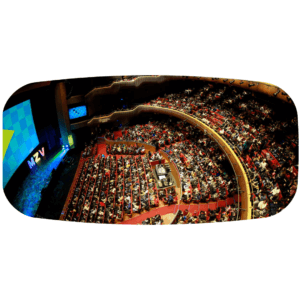 Arter, an art project implemented by the Vehbi Koç Foundation, was opened in 2010 to offer a sustainable production and exhibition infrastructure in contemporary art. While contributing to the visibility of contemporary art with the solo and group exhibitions it organizes, Arter also aims to support the production of works in Turkey with the production opportunities it offers to artists within the scope of these exhibitions.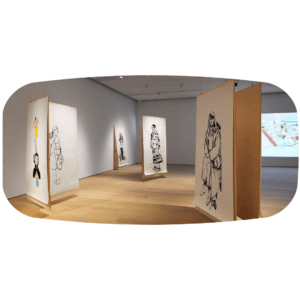 If a small but packed art center greets you as you descend from Istiklal Street to Galata, here is Milk Gallery. The most important feature of the gallery is that it is the meeting point of artists inspired by street art. It is possible to understand this from the graffiti on the wall where the entrance door is located. If you happen to be in the gallery, don't forget to visit the corner with fun products.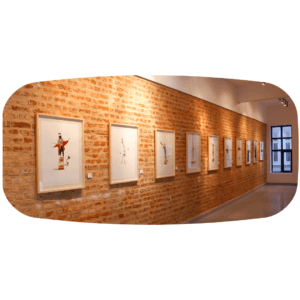 Pera Art, which brings together many branches of art such as concerts, exhibitions, theatre, film screenings, and ceramic workshops, also has a nice restaurant and cafe. In addition, you can find original designs and interesting souvenirs in the tiny shop inside Pera Art on Mesrutiyet Street.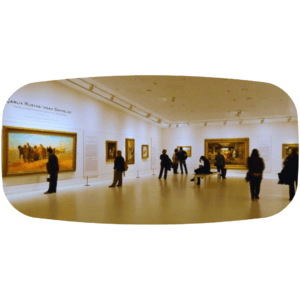 The Empire Project (Beyoglu)
Located in a historical building on Sıraselviler Street, The Empire Project is an art center that exhibits cultural values from different regions of Turkey and the world. Here you can discover the peculiarities of different regions by examining contemporary works of art.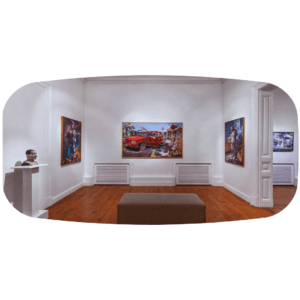 You can benefit from the 25-year-old library and archive of Galeri Nev, located in Beyoglu's historical corn block. If you want to browse the gallery archive, which has hosted many local and foreign artists and works for nearly 30 years, it is useful to make an appointment.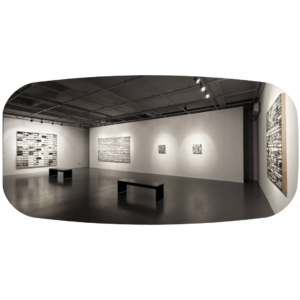 The gallery, which exhibits works in contemporary art, has an independent and innovative approach. It is possible to visit the exhibitions of new artists waiting to be discovered at the Hush Gallery in Caferağa Neighborhood.