Here on this blog post you can learn about some Istanbul famous places that can be worth visiting when you are in Istanbul.
1. Hagia Sophia is One of the Istanbul Famous Places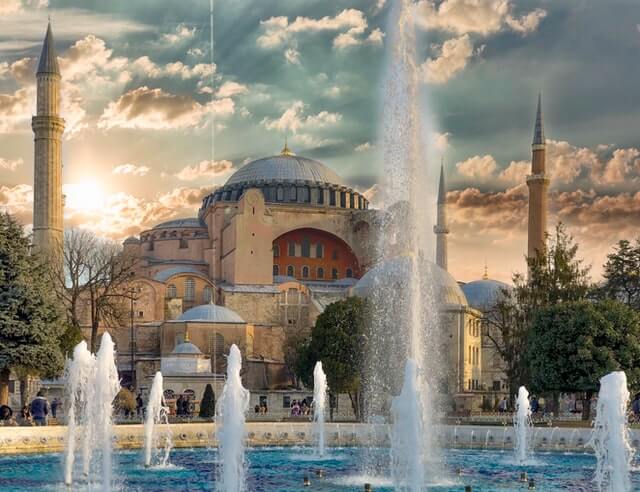 A very iconic place in Istanbul is Hagia Sophia, which is a fairly old building. It is certainly one of the Istanbul famous places that is worth mentioning on this list. For years this place had been used as a museum for people to visit. Right now it is used as a mosque but visitors can still check out this majestic and impressive building.
2. Another One of Istanbul Famous Places is Topkapi Palace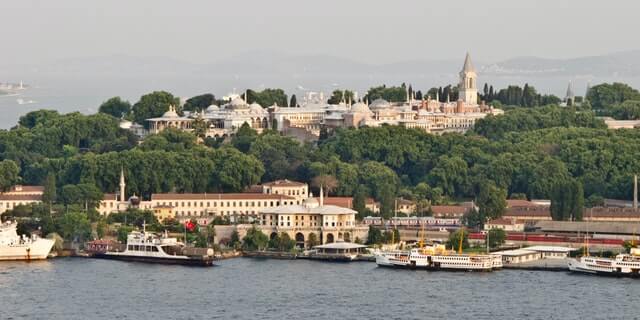 When it comes to Istanbul famous places, Topkapi Palace is another really great example that you might want to know about. This palace has served as the principal place in which Ottoman sultans lived and ruled from. Moreover, it is not just a single building but it is a fairly large complex.
3. Maiden's Tower in Istanbul Can Be Worth Checking Out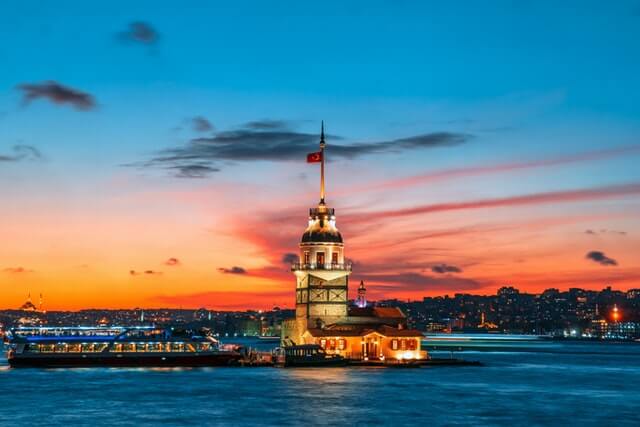 If you have ever checked out photos of Istanbul, you might have seen this awesome place in this city. Because Maiden's Tower is one of the iconic buildings in Istanbul. There are many myths and stories surrounding this tower. Also, it is a very beautiful building that you may want to see firsthand.
4. Don't Forget to Take a Look at the Istanbul Grand Bazaar
When you are visiting a city, you may want to do many things like seeing historical places and tasting the local cuisine. Moreover, you may want to go shopping and get some souvenirs as well. In Istanbul, the Grand Bazaar is a wonderful place to do just that. Here you can find some cool souvenirs and many other things to buy.
5. Blue Mosque is Surely Among the Istanbul Famous Places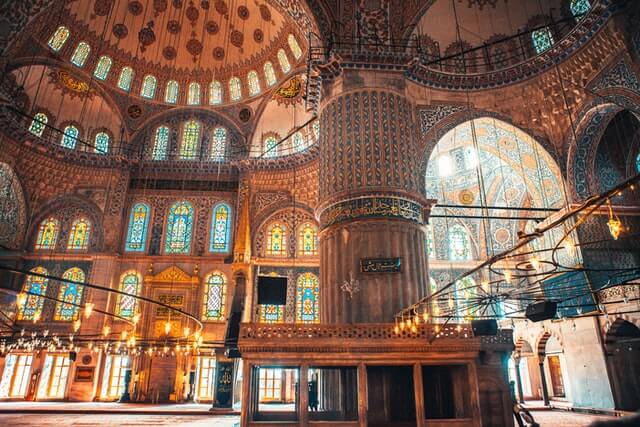 Another one of the Istanbul famous places is the Blue Mosque. Just like Hagia Sophia, this place is currently used as an active mosque as well. It has a beautiful architecture and from the outside this place looks very magnificent. Then the interior of this mosque is absolutely astonishing and can be worth seeing firsthand.
6. Galata Tower is an Iconic Building in Istanbul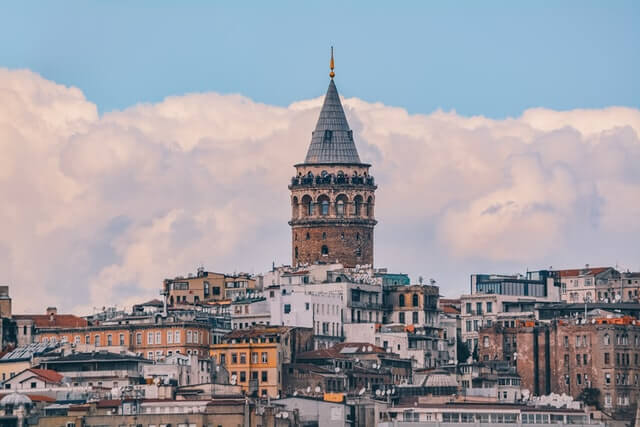 Just like the Maiden's Tower, there are many stories about this place as well. Again just like the Maiden's Tower, this place is very iconic and quite well-known. Simply put, Galata Tower is surely one of the Istanbul famous places that can be worth visiting. So on your next visit to Istanbul, you may want to check out this place and see it firsthand.
7. If You are Looking for  Istanbul Famous Places, Rumeli Hisari Can Be Worth Learning About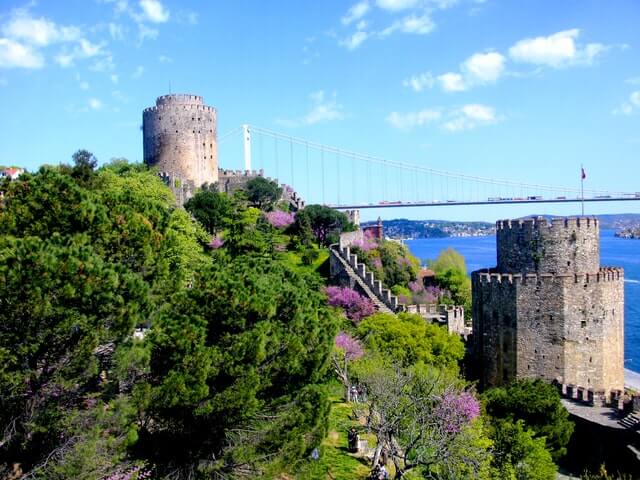 Although this place may not be as well-known as some of the other ones that we have talked about on this list, it can still be considered a fairly popular tourist attraction in Istanbul. Rumeli Hisari has served an important role in the conquest of Istanbul by the Ottomans. Now it functions as a place that tourists can visit and it is surely one of the historical places in Istanbul that can be worth checking out.
8. Gulhane Park is Another Great Example of Istanbul Famous Places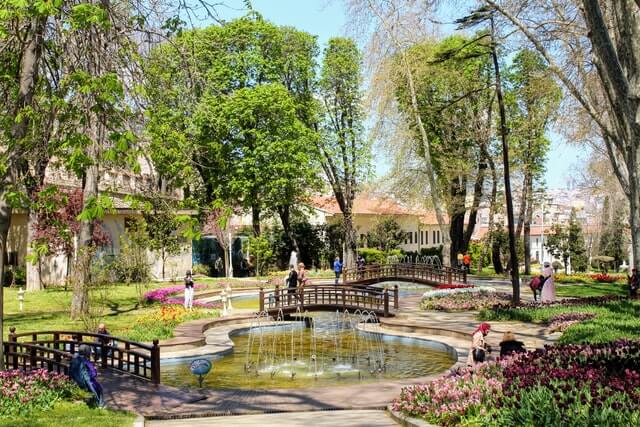 The next place that we are going to briefly discuss on our list of Istanbul famous places is Gulhane Park. For many people Istanbul can feel like a very crowded and hectic city. However, there are also many green spaces in Istanbul such as this one. If you want to have some fresh air in an amazing park in Istanbul, you can decide to visit this place. Moreover, this park has a significant historical importance for Istanbul as well.
9. You Can Also Decide to Visit Dolmabahce Palace in Istanbul as Well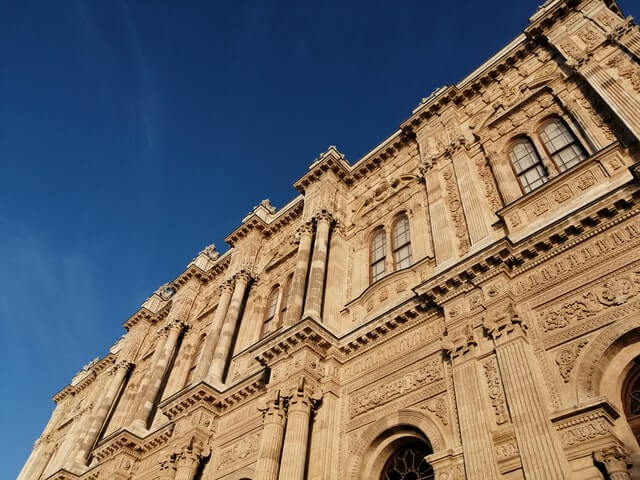 There are many palaces in Istanbul that are fairly well-known by many people and the last place on our list of Istanbul famous places in one of these palaces. Just like Topkapi Palace, Dolmabahce Palace has been used as a place in which Ottoman sultans lived. Moreover, the sultans who lived in this palace ruled from here as well. Aside from some of the Ottoman sultans, Atatürk, the founding father of Turkey, lived in this palace, too. Now this place functions as a museum.