There are many important historical landmarks in Istanbul that are worth a visit. While some of these are more ancient such as the Basilica Cistern and Hagia Sophia, some are more recent. Along with Greek and Roman structures, there are historical places in Istanbul that Ottomans have built. For example, Topkapi Palace and Suleymaniye Mosque are some of the most popular ones among these. However, when we say that they are more recent you shouldn't forget that they have hundreds of years of history. One of these historical sights in Istanbul that Ottomans have built is Rumeli Fortress.
When Ottomans took Istanbul, the whole process required elaborate work. Because the city's defenses were too tough to penetrate and it needed more than brute force. And this fortress was a result of these detailed plans that they made to take the city. Before and during the siege, the fortress fulfilled its purpose to aid the conquest. Then, after this they used it for other purposes and now it is a place that you can visit to experience history firsthand. So, let's start learning about the history and significance of Rumeli Fortress and see how you can visit it.
Rumeli Fortress History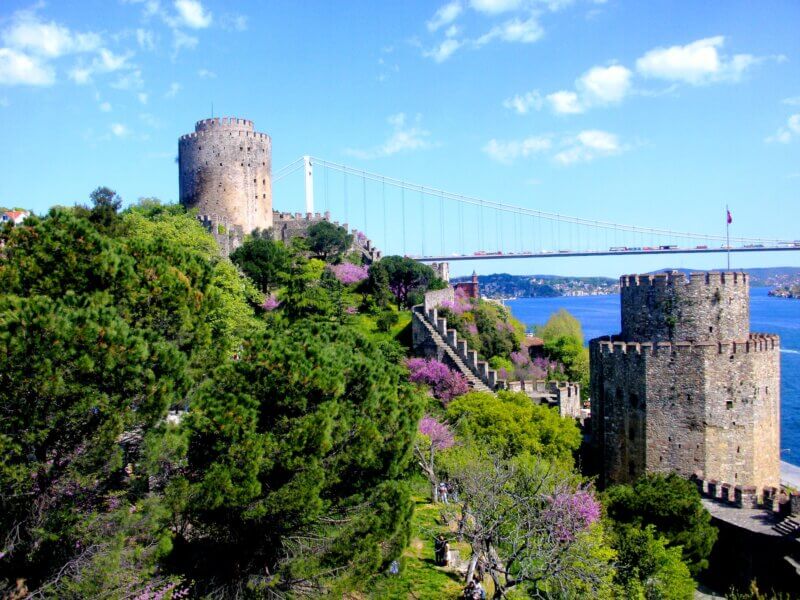 Today many people know Ottoman Empire as this gigantic Empire that spanned over three continents. However, in the beginning it was merely a tiny "beylik" without much land. Then, Ottomans quickly started taking over lands that mainly belonged to Byzantine Empire. In about 150 years, they grew in size to include a huge portion of Anatolia and the Balkans. Now the only obstacle on their way was taking over Constantinople.
In order to cut off supplies to the city, they built the Rumeli Fortress between 1451 and 1452. Then, together with the Anatolian Fortress, Ottomans used this fortress to control the Bosphorus. After the conquest of the city, they used the fortress as a customs checkpoint and then as a prison. During the Republic years, the fortress became a museum and today it still serves this purpose.
Rumeli Fortress Significance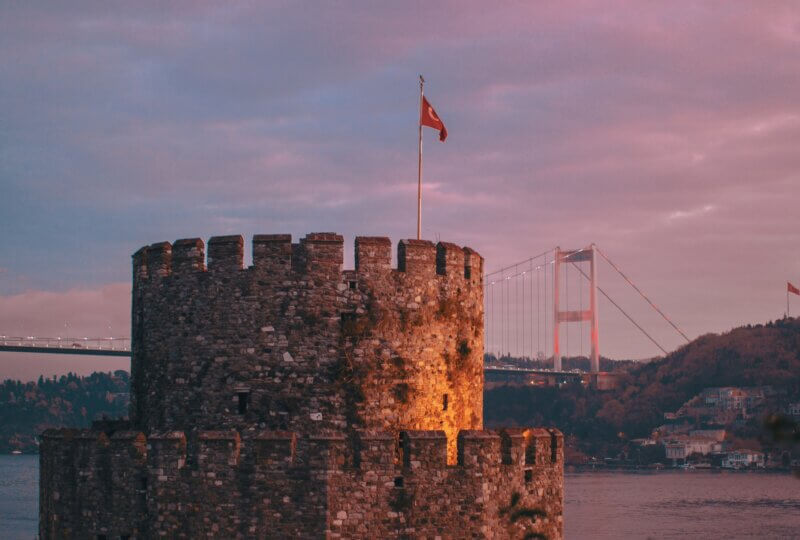 When you visit an important historical sight such as this one, you might have some questions about it. One of the most common things that people wonder about this fortress is why it has importance for the city. Basically it played a large role in the Ottoman conquest of the city.
Through history, one of the most important factors that made this city attractive to settlers was its defensive qualities. For example, structures like Golden Horn gave the city lots of strategic advantages for defense. Then when Ottomans decided to take the city, they knew how tough it would be to actually do it. So, they devised complex plans to attack the city on many fronts.
As a part of these plans, they build this fortress to cut off aid that would go to the city during the siege. Today, however, the significance of the fortress comes from the fact that it is a historical place that many people find interesting.
Rumeli Fortress Entrance Fee, Opening Hours And Location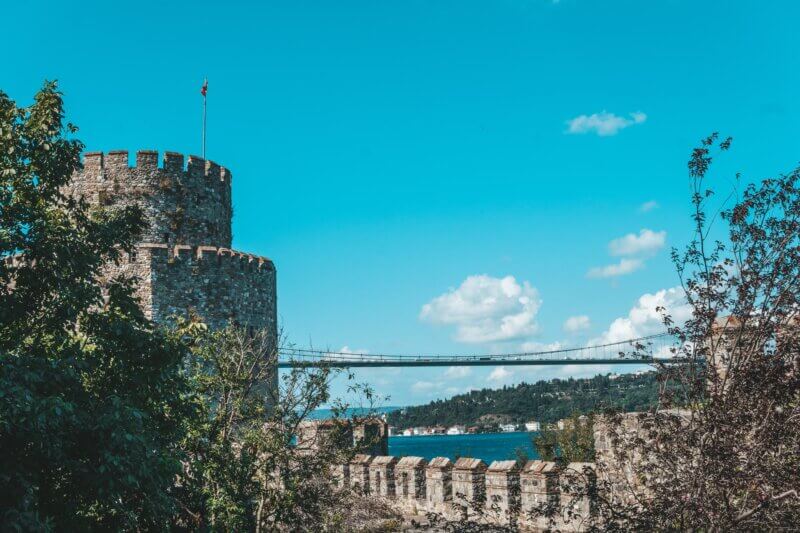 Now that we have learned about the history and importance of Rumeli Fortress, you might be wanting to visit it. If you find this place and its history interesting, you can see this fortress for yourself. The fortress is in the Sarıyer district and close to the Fatih Sultan Mehmet Bridge. In order to go there you can take the bus or use the metro.
As for the opening hours, the fortress is open to visitors from 9 AM to 7 PM everyday except for Mondays. However on Mondays it is not available for visits. The entrance fee to visit the Rumeli Fortress is 30 TL. When you visit the fortress you can experience history firsthand and also see the beautiful Bosphorus view.
Other Attractions And Important Places Around The Area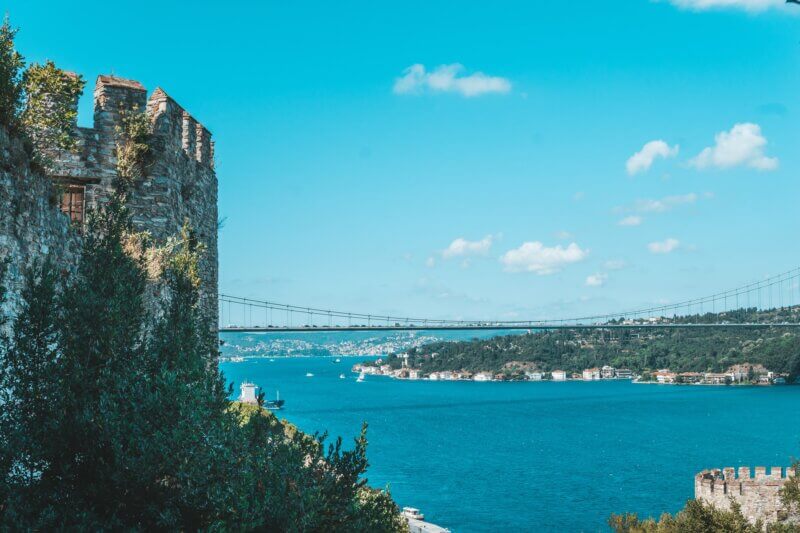 When you come to this historical fortress, it will surely amaze you with its splendor and its plain charm. After your visit you can also check out other places that are very close to the structure.
For example you can check out the art museum at Yusuf Ziya Pasha Mansion (a.k.a. "Perili Köşk") on weekends. Moreover you can also visit the Aşiyan Museum or get some fresh air at the Dogatepe Park. Finally, if you are feeling a bit hungry, there are also some cafes and restaurants around the area as well.