One of the most famous tourist hotspots in Istanbul is this incredible place. Although its official name is Sultan Ahmet Mosque, many people also know it as the Blue Mosque. Because the beautiful interior design of this mosque gracefully showcases the color blue. This mosque is among the most important historical and cultural sites in Istanbul. As an absolutely gorgeous place, it is certainly worth checking out when you visit Istanbul. Also, since it is an active mosque, many people come to this place regularly to pray.
Before you visit any place, you might want to learn about its history and cultural importance. Moreover, you should definitely know a few useful facts like its entrance fee and dress code if necessary. Here with this blog post, you will find out some of the most important details about this mosque. Therefore, when you visit Istanbul and want to see the Sultan Ahmet Mosque, you can easily do it. Besides, you can truly enjoy your visit more if you know about the history of this place. So, let's not waste any more time and start getting to know one of the most popular attractions in Istanbul.
Blue Mosque History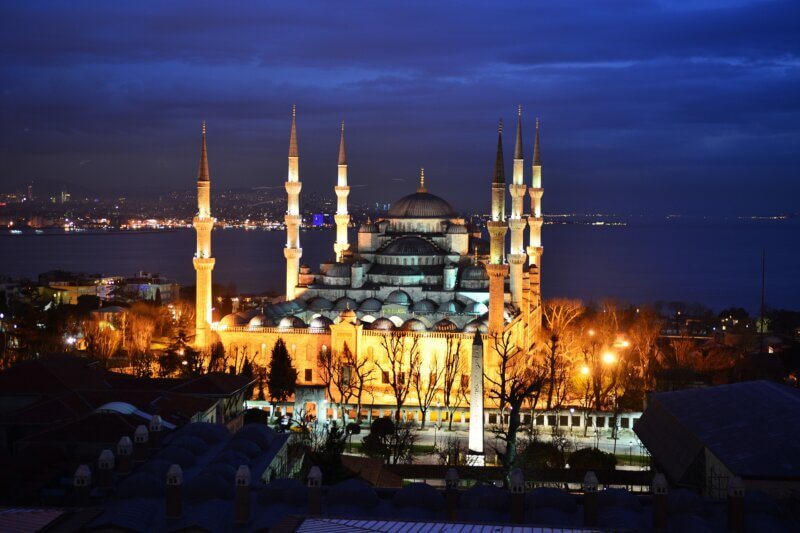 Before the Blue Mosque, the major royal mosque was Hagia Sophia, another important place to visit in Istanbul. Sultan Ahmed I, who ruled from 1603 to 1617, wanted to show the glory of the Empire with an impressive mosque. The building of the mosque began in 1609, six years into the Sultan's reign. Finally, the construction finished on the 9th of June, 1617.
It took eight years to create this magnificent structure and it has been around for centuries. At first, it was not popular because Sultan spent money from the treasury for the Mosque's construction, unlike other Ottoman emperors who used spoils of war for the same purpose. However, this perception has changed over time and the Blue Mosque became one of the most valued structures in Istanbul.
Blue Mosque Interior & Architecture
There is a lot to talk about when it comes to the design of this great mosque. Its architect is Sedefkar Mehmet Agha; a student of Mimar Sinan, the most famous architect of the Ottoman Empire. So, when you look at the building, you will be looking at the mastery of both architects. Since Mehmet Agha was the last student of his master, he learned from him at his best. Moreover, he added his own personal touch to his design, giving the mosque the colorful look that it has.
The bright and vivid colors of the mosque keep amazing its visitors, even to this day. As a unique trait, the mosque has six minarets in total, giving it its distinctive look. The mosque's complex contains various other structures, such as the Sultan's tomb and fountains for cleaning before prayer.
Entrance Fee And The Dress Code To Follow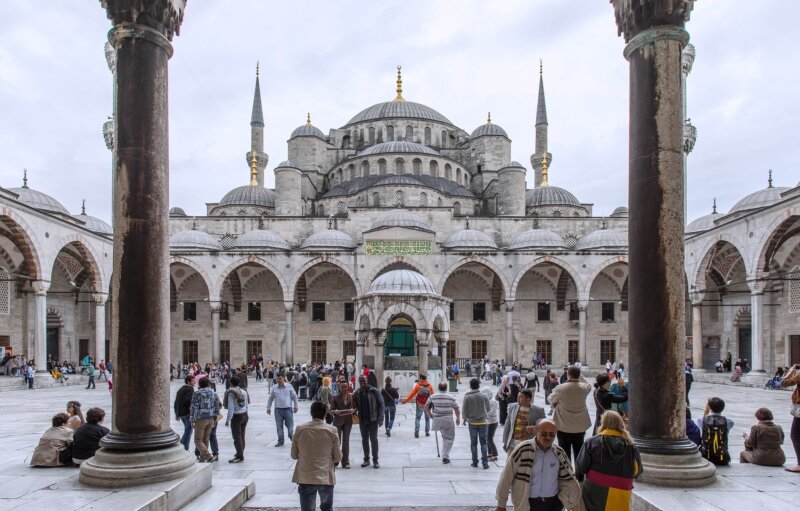 If you are wondering what to do in Istanbul, visiting the Blue Mosque is one of the best ways to spend time. Not only will you witness its sublime beauty but you will also get to see a great historical place. But there are some things that you should know about before visiting the mosque. First, remember that there is a dress code you need to follow. Like all mosques, you need to stay away from "revealing" clothing.
Men should wear pants and preferably long sleeves; avoid shorts and tank tops. Women should wear a long dress or long pants, long sleeves and a scarf to cover their hair. Also, you will need to take off your shoes before entering the mosque. There is no entrance fee to visit Sultan Ahmet Mosque, however it is not open for visits during prayer times.
Why Is The Blue Mosque Important?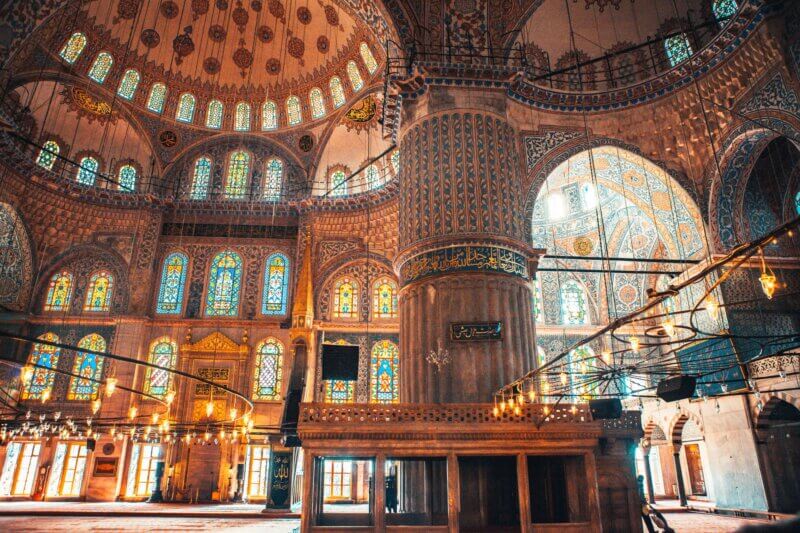 When visiting this place it is crucial to grasp its cultural and historical importance, both for locals and the whole world. This way you will get to be more attentive during your visit and enjoy the experience more. The importance of Sultan Ahmet Mosque comes from its beauty, long history and cultural significance. Firstly, Istanbul is a remarkable city that has been central to many different cultures. This mosque is the legacy of Ottoman Empire, the last of those cultures before the modern Turkey.
With a long history of more than 400 years, this place helps us remember the past. Moreover, it is a beautiful sight with astonishing architecture and design. Aside from its beauty, it is a place that brings people together, as many Muslims visit here for prayer. For all those reasons, the Blue Mosque is one of the historic areas of Istanbul with great significance. So, on your next visit to Istanbul, consider checking out this stunning place.