Many people know Istanbul as a very busy place without any place to get some fresh air. But this is not true at all. There are many parks and natural places in Istanbul that you can go to. For example, Gülhane Park is a quite popular place that you can the enjoy nature of Istanbul to get away from the crowd. Let's start learning about the details of this wonderful place.
Gülhane Park History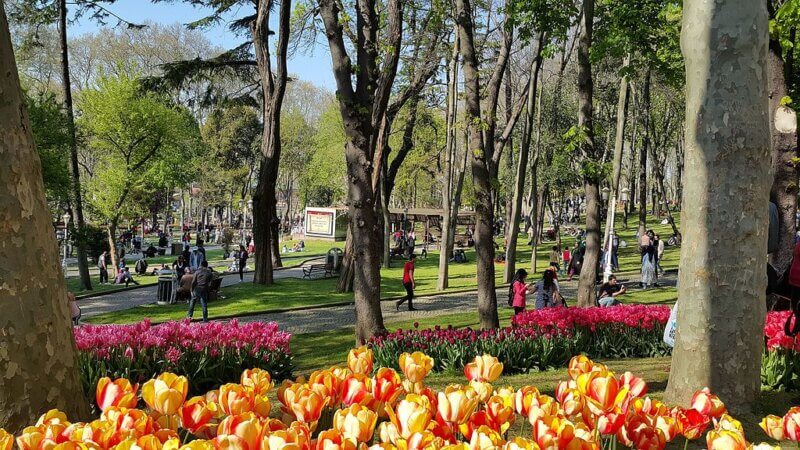 Gülhane Park has a long and fascinating past that goes far back to early 19th century. So getting to know more about Gülhane Park's long history before your visit will definitely make your trip more exciting. In this part of the post, we will take a deep dive into the history of this park.
Gülhane Park was not always a park that was open to public. It was a garden that was connected to Topkapı Palace which was the seat of government for 380 years. It had and still has rose gardens in it which is where its name is coming from. The locals also know this place as Sarayburnu Park. Cemil Pasha, a historical mayor of Istanbul, restored it in 1912 and made it a public park. But this was not the first time that a mayor has restored it. In 2003, Istanbul Municipality has restored the park again because it was in very bad condition. The park is now in a charming condition that fascinates both locals ad tourists.
Museums In The Park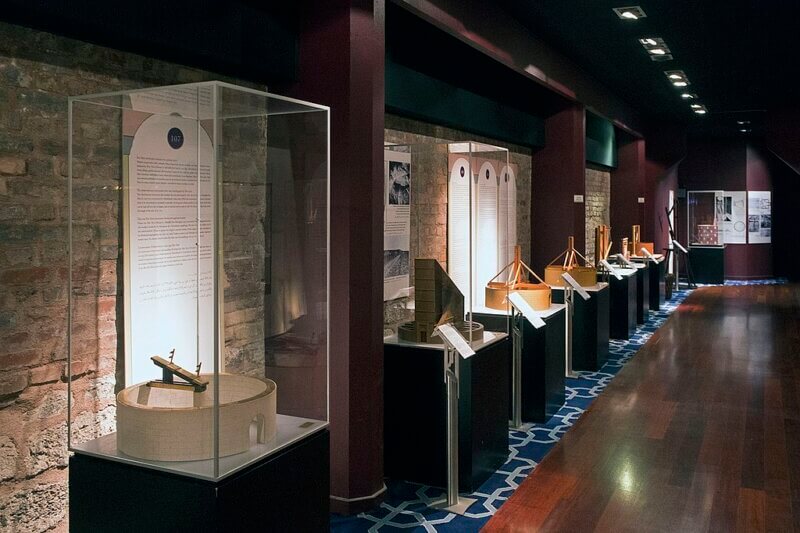 In the park entrance, you can see the sculptures of all mayors of Istanbul before and after the start of Turkish Republic. But the entrance isn't the only place that holds onto the history. There are many museums such as the Museum of the History of Science and Technology in Islam in the park. This museum has so many tools and devices that hold so much importance in the world of Islamic culture. Also, it is a museum that combines eastern and western cultures together in terms of science and technology. Ahmet Hamdi Tanpınar Literature Museum Library is in Gülhane Park, too. Here you can have access to precious works of so many different Turkish authors. For instance, some of these writers are Yahya Kemal Beyatlı, Necip Fazıl Kısakürek, Nazım Hikmet and Orhan Pamuk.
Istanbul Archeology Museums should definitely be a stopping point for you if you are thinking about visiting this park. Because these museums are among the biggest museums in the world and they have over 1 million pieces in total. Tiled Kiosk is another attraction in the park that you can take a look at. The kiosk has ceramic samples from Ottoman and Seljuk eras.
The Importance Of Gülhane Park
Gülhane Park has witnessed so many important events throughout Turkish history. Therefore it has a special place in the heart of Turkish people. First event that we are going to talk about is the proclamation of the Edict of Gülhane. This edict was the first concrete step for Ottoman Empire on its way towards westernization. With the Edict of Gülhane, Ottoman Empire went through a great number of reforms in so many areas including law and military. Mustafa Resit Pasa, who is an important government official, noticed the public of the Edict of Gülhane during the reign of Abdulmejid I. This was a turning point for Ottoman Empire that affected everything from daily life to literature.
The park continued to carry its importance after the declaration of Turkish Republic too. Park was the first place that Mustafa Kemal Atatürk, the founder of the Republic, visited in Istanbul. Also, the park is the place where Atatürk introduced the new Latin alphabet to the Turkish people. It was a massive change for Turkish people since they were using the Arabic alphabet before. Latin alphabet still remains in use in Turkey today. There is a statue of Atatürk in the park that Austrian sculptor Heinrich Krippel has made in 1926. Lastly, it is worth mentioning that Atatürk's last funeral rite in Istanbul took place in the park in 1938.
How To Visit Gülhane Park
Gülhane Park is in the Eminönü quarter in the Fatih district. You can use many of the transportation methods in Istanbul such as the tram to go there. The park is open for 24 hours everyday and you don't need to pay an entrance fee to get in. However museums in the site have varying prices to enter.