Istanbul is one of the best cities to visit as a tourist without a doubt. It is a city where you can go out with your friends to have fun and create memories that you will remember. And it is also a city that will surely fascinate you with its unique culture. So it is the center of not only a fun social scene but the culture of Istanbul is very special overall. Its culture and history is so fascinating that it can even thrill the ones who don't find history interesting at all. Dolmabahce Palace is one of the most important places to visit in Istanbul to witness the culture and history of Istanbul. It is one of the things you can do in Istanbul among the others. In this post, we'll talk about Dolmabahce Palace's history, its importance and how to visit and see this place for yourselves.
Importance Of Dolmabahce Palace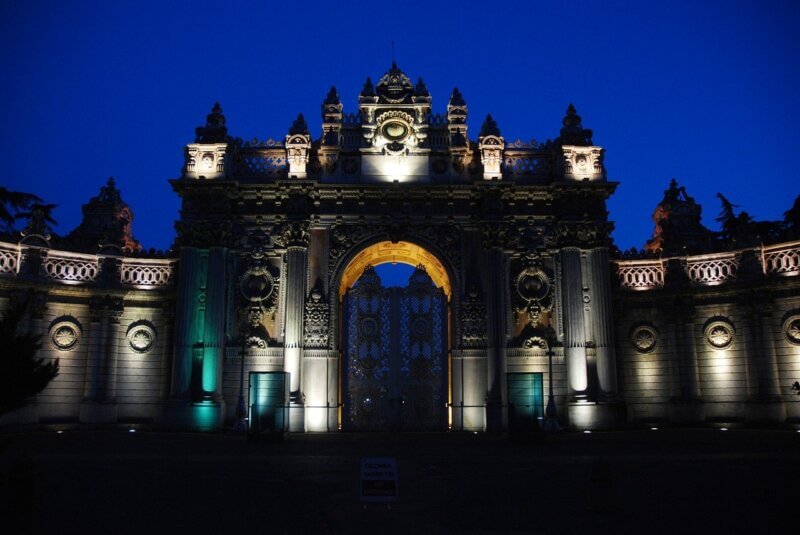 Dolmabahce Palace is one of the most important historical places in Istanbul among Hagia Sophia, Maiden's Tower and others. The palace has 3 floors, 43 halls and 285 rooms. By the time Dolmabahce Palace's construction was happening, Ottoman Empire was going through a modernization process. Ottoman Empire was trying to adopt western values in areas such as daily life, administration and law.
But the change wasn't happening only in these areas. You could also see significant changes in architecture too. Ottoman Empire started building structures in "Empire Style". It was a design movement in architecture that started in France and experienced its peak during early 19th century. Dolmabahce Palace is one of the most important structures that was built in this era. It's so important because you can see the change that Ottoman Empire was going through very clearly with Dolmabahce Palace. It is a place to visit if you want to witness the end of an era and the beginning of another.
This palace is important not only due to its architecture but also because of the people who lived in it. Six Ottoman sultans and the last caliph of Ottoman Empire lived in this place. So it was the center of administration during these times. Sultans were running official affairs from here. Another important individual who lived in Dolmabahce Palace was Mustafa Kemal Atatürk. Atatürk used to live in the palace when he visited Istanbul since 1927 until 1938, which is the year that he passed away. During the time Atatürk was living in it, the palace was witnessing a whole different era. It was the era of the birth of the Republic of Turkey.
History Of Dolmabahce Palace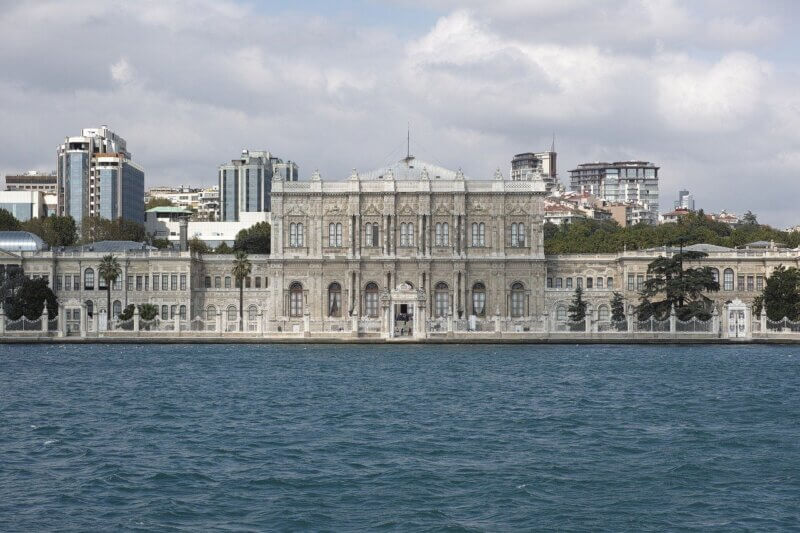 Before Dolmabahce Palace was the center of the empire, the wheels of government were turning in Topkapı Palace. And it stayed like that for about 400 years until Sultan Abdulmejid's reign. Then the sultan wanted to move the administration of the Empire to a more modern building. After all, he was a Sultan who adopted a western style of living.
Sultan Abdulmejid ordered the construction of the palace in 1843 and the construction ended in 1856. Whole construction process of the palace took 13 years. Before its construction, Ottoman ships were using the construction site for mooring. The construction site was a large bay in the Bosphorus back then. Then they filled in the bay in order to build the palace. This is actually where the palace's name comes from. "Dolma" means "filled in" and "bahce" means "garden". After Atatürk's death, the second president of the Republic of Turkey lived in the palace too. Then they started using the palace as a place to host important foreign visitors for some time. Finally the palace became a museum in 1984 and it still is today.
How To Get To This Place, Entrance Fee And Open Hours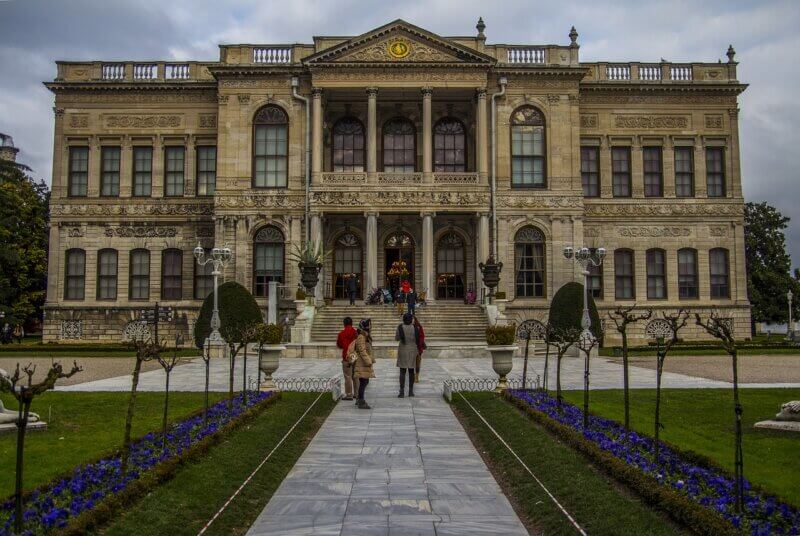 If you feel fascinated by the history and the architecture of this place, you can visit it easily in Istanbul. The only thing you should be careful about is its working hours. The museum is open from 9 AM to 4 PM everyday except Mondays. So it is not a good idea to try to visit this place on Mondays.
The palace is in Besiktas district of Istanbul so you need to get there first. Out of the transportation methods in Istanbul, you can use the tram or take a bus to go there. Entrance fee to visit the palace is 50 TL, so don't forget to bring some cash with you.