Istanbul is full of beautiful historical places to visit. Among these historical places, there are many mosques such as Eyup Sultan Mosque and Yavuz Selim Mosque. Each of these wonderful mosques have a unique story to tell. Here on this blog post we are going to discuss the history and significance of Ortakoy Mosque. Then we are going to take a look at how you can visit this place yourself. Also, we will learn about some other attractions around this magnificent mosque. So without further ado, let's dive in and start discussing this beautiful and great place to visit in Istanbul.
History of Ortakoy Mosque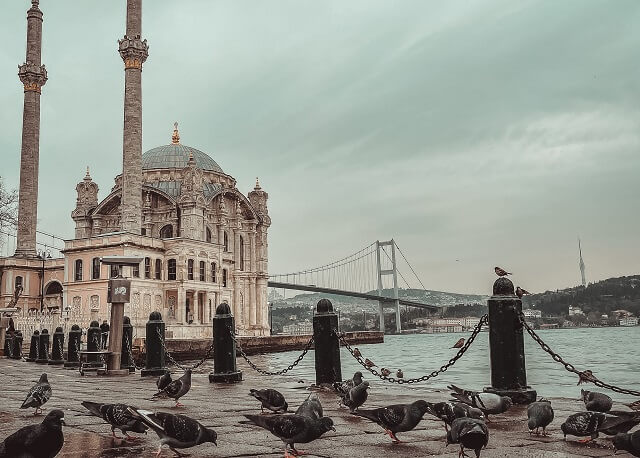 There are numerous mosques in Istanbul with unique histories and Ortakoy Mosque is one of them. Unlike many other mosques such as Suleymaniye Mosque and Blue Mosque, this mosque was built in 19th century. So its construction took place at a date closer to present day than many other mosques in Istanbul. Before Abdulmejid I ordered the building of this mosque, there was a small masjid there. They had built this masjid in the early 18th century and it took serious damage as a result of a revolt.
The construction of this mosque started in 1853. After rigorous works, the building of the mosque was complete in 1856. The mosque's style is a combination between Ottoman architecture and Baroque style. So it is a rather unique mosque that is very majestic. While the place took some damage over the years, through renovation projects it is still standing. Today it is an active mosque and a place that you can visit. This beautiful mosque is now one of the most significant places around the Bosphorus.
Ortakoy Mosque Cultural and Historical Significance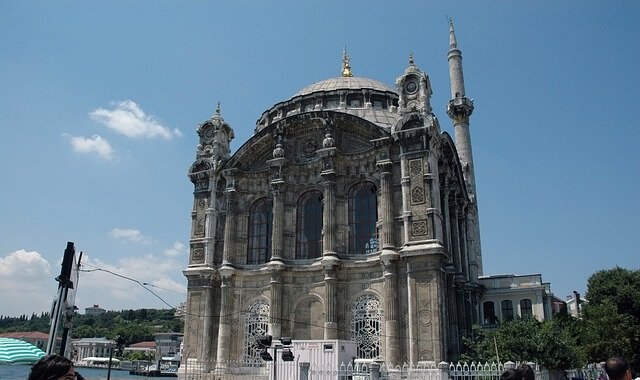 Istanbul is a city that has a unique cultural diversity. Because this city has served as an important location for many different cultures. For instance, Greeks, Romans, Byzantines and Ottomans are these cultures. And throughout the Ottoman period there were many significant changes. During this time Ottomans built lots of mosques with varying designs. One thing that we can say about these mosques is that they all look beautiful and impressive.
In Ortakoy Mosque's design, we can see the impact of Baroque Revival style. This architecture style was popular during the 19th century. And the style has a very unique look to it. Also, as it is an Ottoman mosque, there is some influence from Ottoman architecture, too. So Ortakoy Mosque has a very distinctive style that looks wonderful. In addition, due to its location and charming Bosphorus view, this mosque is one of the most popular symbols of the city.
Therefore we can say that this mosque has cultural significance due to many reasons. As far as its historical significance, this mosque was built during the reign of Abdulmejid I. During this time period the Ottoman Empire was going through a westernization process. As you can see with this mosque's style, this westernization was happening even in architecture. Moreover, despite years of damages from earthquakes and fires, this mosque managed to stay standing. So this place is both culturally and historically an important location that is worth a visit.
How to Visit This Wonderful Mosque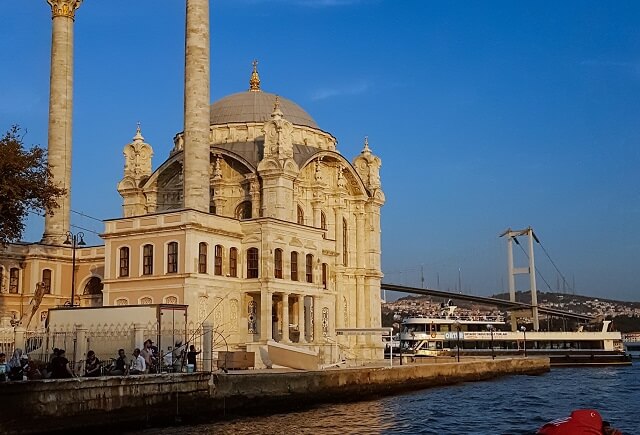 At this point you might be wanting to visit this place and see Ortakoy Mosque for yourself. When you are in Istanbul, this place is surely worth visiting. And it is quite easy to find and check out this beautiful mosque. As it is a very popular place, you shouldn't have trouble finding it. The mosque is in the Ortakoy neighborhood of Besiktas district in Istanbul. This place is very close to Bosphorus Bridge and you can use many transportation methods in Istanbul to go there.
Other Attractions Around the Area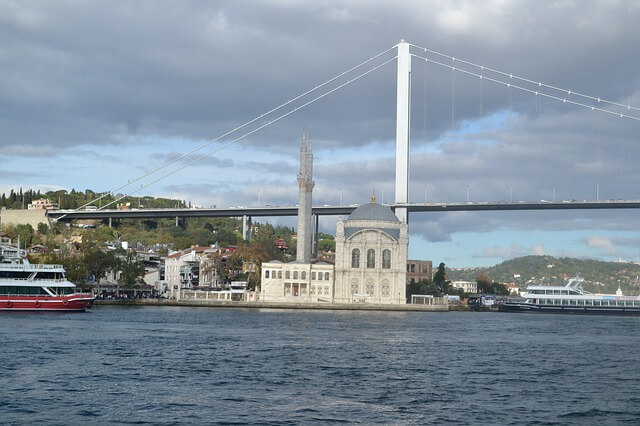 As we have said before, the Bosphorus Bridge is another important place in Istanbul that is close to Ortakoy Mosque. Then, another significant attraction in the area is Dolmabahce Palace. Also if you are feeling like shopping, Zorlu Center and Istanbul Cevahir AVM are not too far away from this mosque. Moreover, if you want to get some fresh air, you might want to visit Macka Park. Or you can go to places like Taksim Square, Galata Tower and Maiden's Tower after visiting this mosque.