When people visit another city, they do it because of many different reasons. As it is one of the most visited cities in the world, this is especially true for Istanbul. For some, it is the history of this beautiful city that matters the most. And some others come here to experience this vibrant and lively city firsthand, make new friends and so on. For those who want to see how energetic Istanbul can be, Istiklal Avenue is definitely a place to visit.
This 1.4 km. (0.87 mi) long avenue has a ton of places to see and things to do in it. For example, you can find some of the best shops, cinemas, cafes, pubs and art venues in Istanbul here. Therefore, millions of people walk over it, not over a course of weeks but in a single day during some periods. So, it is surely a place to check out if you want to see a very lively side of Istanbul. Here on this article we will learn about some of the things you can do here and how to get to this avenue.
Istiklal Avenue History And Development Over The Years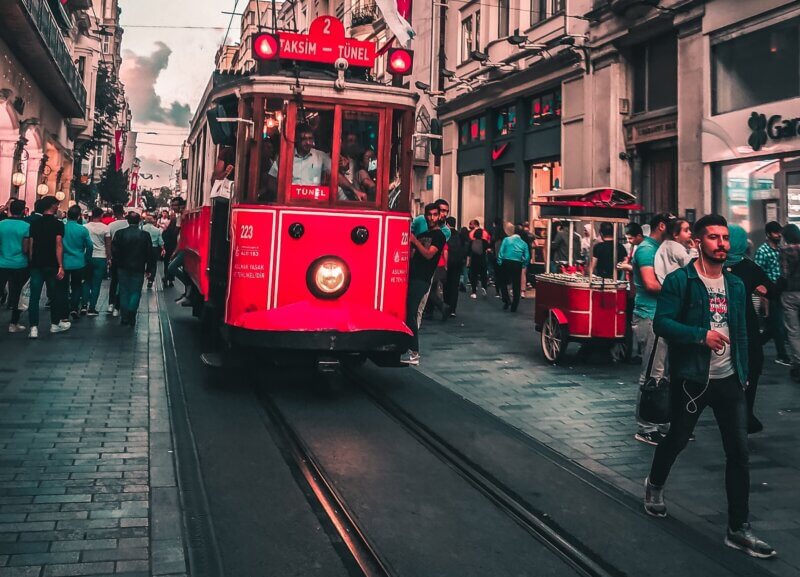 Although Istiklal Avenue is today a very popular place, it wasn't always this way. During the pre-Ottoman times, earlier rulers focused exclusively on certain parts of the city. Since the parts where this avenue is today weren't among those areas, the development of this place started after Ottomans. However, due to its potential and proximity to the administrative area, the development didn't take too long. So, by the end of the 16th century, the place was a very popular spot for high status people.
Just like today, the avenue reflected the cosmopolitan side of Istanbul very well during those times as well. Along with Ottomans, it was also a popular meeting spot among Europeans, too. Before its name change during Republican era, the name of the avenue was Grand Avenue of Pera. Although it was a popular spot for a very long time, it started losing its spark during 1970s and 80s. So during the following decades, government took action to renovate the avenue. Today it is one of the most popular locations in Istanbul, if not the most popular.
How To Go To Istiklal Avenue
If you are wondering how to go to Istiklal Avenue, you are in luck. Because it is a very popular destination in Istanbul and there are many ways to go there. Since many people also want to visit this avenue, you won't have much trouble finding it.
However, methods of getting to this place can vary depending on where you are at. If you are in the European side of the city you can use a combination of several metrobus and metro lines to get here. But if you are on the Asian side, along with metrobus and metro, you can take the bus there. All in all the important thing is to find the Taksim stop on whichever transportation method you are using.
Things To Do In Istiklal Avenue
So, if you have managed to get to this place, you will find many incredible things to do here. Since the avenue is a very central location in Istanbul, there is a lot of places to see and activities to try. As it has served as the meeting place of intellectuals for hundreds of years, you can find great places to observe many different types of art. For example, you can visit many art galleries, theatres, cinemas and music shops in this place.
Moreover, the avenue is home to a very vibrant social scene. Therefore, you can find many bars, pubs, cafes and nightclubs with live music and lots of people. Also, it doesn't just end with art and social life here. Because if you are in the mood for some shopping, you can check out many stores in this avenue as well. Finally, if you are a foodie, feel free to go to numerous great restaurants, dessert shops and bakeries that you can find here.
More Places To Visit Around The Area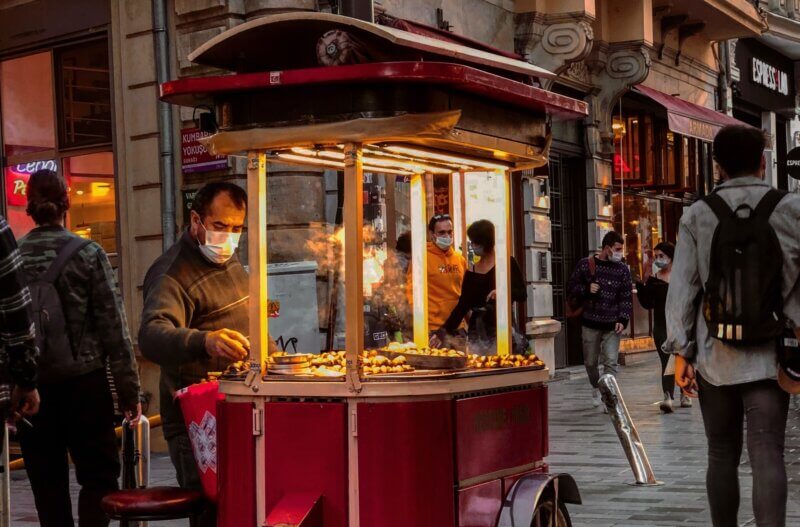 Once you visit the Istiklal Avenue and spend some great time here, you will feel motivated to do more things. And this is great news since there are many other places to go from here. Because this avenue is in one of the central places of Istanbul.
Although these places are not in walking distance, you can easily get to some great attractions in Istanbul from Istiklal Avenue. For example, Galata Tower, Gezi Park, Spice Bazaar and Aynalıkavak Pavilion are some of these places.