Istanbul is a huge city that offers visitors many things to do and incredible places to see. Especially if you are in the Fatih district, you can have a great time visiting many historical places. For example, many famous places like Hagia Sophia, Topkapi Palace and Gülhane Park around here. Because this is the place where the Old City was in. Also, here you can find the two of the most famous and largest bazaars in the city. One of these bazaars is the Spice Bazaar, which is a tourist hotspot. Here on this blog post we are going to discuss the history of this place as well how to visit it. Let's get to it and start learning about this incredible historical market.
History of the Spice Bazaar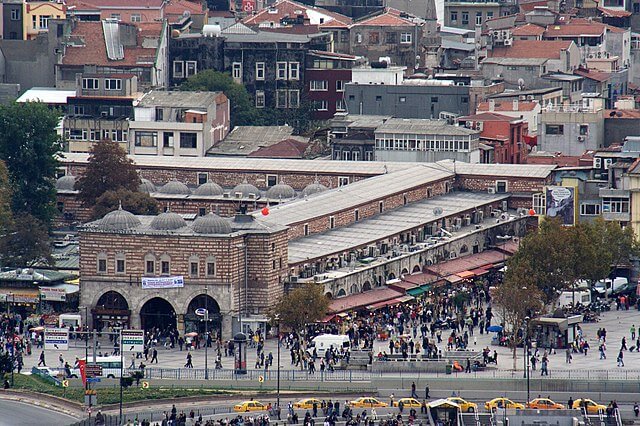 As a hub of commerce and trade, markets have a huge importance for Istanbul. According to some sources, before the building of the Spice Bazaar, there was a Byzantine market in the same place. Construction of this bazaar, which is one of the most famous covered bazaars of the city, started in 1660. The construction started by the request of Turhan Sultan, Sultan Mehmed IV's mother. However the Great Fire of 1660 delayed the construction process for some time.
Then the construction process of this great market finished in 1664 under the supervision of Architect Mustafa Aga. But the designer of the bazaar is Architect Kasemi, who didn't live to see its construction. After its building, people referred to this bazaar as "New Bazaar" or "Mother's Bazaar". However over time, the name of the bazaar became "Egyptian Bazaar" in Turkish. Because they used the taxes coming from Egypt to fund the construction of the place. Through its lifetime, the bazaar went through two great fires and had some damages here and there. Between 1940 and 1943, Istanbul Municipality put the bazaar through a restoration process. Today it is a very significant tourist attraction.
Are Grand Bazaar and Spice Bazaar the same?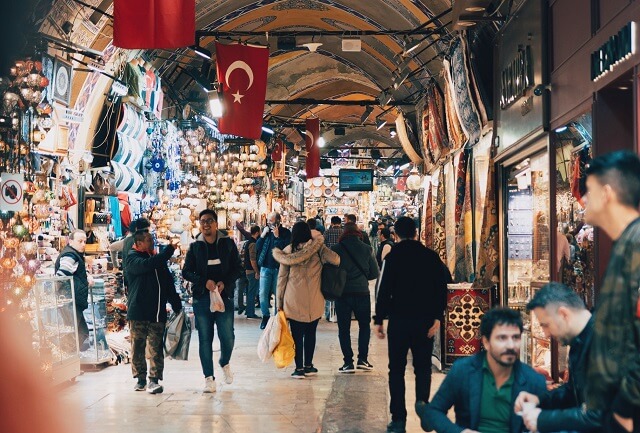 Since both of them are covered bazaars, many people confuse the Grand Bazaar and Spice Bazaar with each other. Besides, these two places are quite close to each other, which is another reason why people mix these two up.
But these two bazaars are different from each other. Nonetheless, they are both really great places for shopping and exploring an interesting place.
Is Spice Bazaar worth visiting?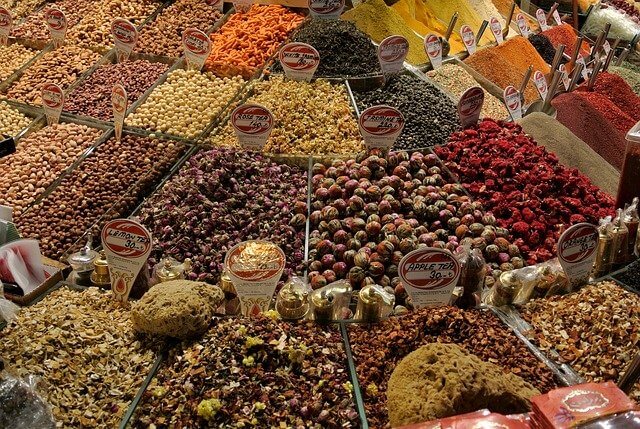 Everyone has different expectations when visiting a city. However, if you are in Istanbul to explore its history and its beautiful attractions, make sure to give the Spice Bazaar a visit. Because here in this bazaar you can get to experience history firsthand.
Moreover, you can buy many souvenirs as well as other things they sell in this bazaar. So, if you want to explore an interesting place, this place is definitely worth visiting.
How do I get to Spice Bazaar?
In order to get to Spice Bazaar, you can use many ways of transportation in Istanbul. You can use the ferry to get here if you are on the Anatolian side. Or you can take the Bagcilar-Kabatas tram line and get off at the Eminonu station.
Also, you can take the buses that go to Eminonu as well. Since it is in a very accessible area, you shouldn't have trouble getting to this place. However, you need to make sure that you come here during the working hours. The bazaar is open everyday except for holidays. But open hours vary a little bit during weekends. On the weekdays, however, the place is open from 8 AM to 7 PM.
What to buy in "Egyptian" Bazaar Istanbul?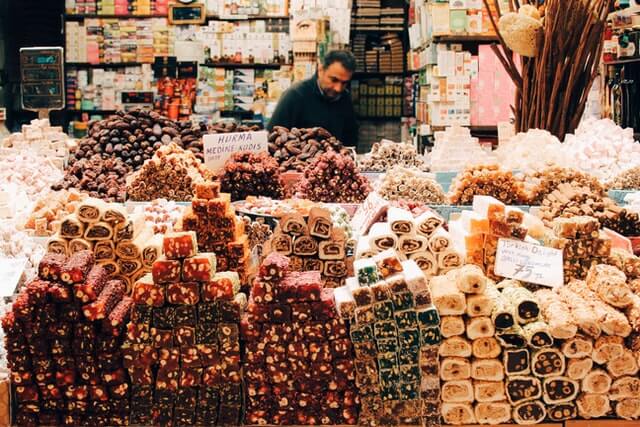 If you managed to come to the Spice Bazaar, you will get access to many things you can buy. For one thing, you can find many spices and herbal remedies in this bazaar.
Also, they sell many different flavors of Turkish delight, coffee, snacks as well as other food here. Moreover, you can buy souvenir items here that will remind you of your Istanbul trip later. So, there are many things to buy in this marketplace.
Other Attractions Around The Area
As we have stated before, the area is where the "Old City" was in. Which basically means that before the modern times, this was the most central area in the city. Arguably this is still the most central location in Istanbul.
Although other districts have grown a lot and are still growing, historical places in this area are especially worth visiting. Aside from the places we have already mentioned, Suleymaniye Mosque is a great historical place to check out. Also, there are many restaurants and museums around the Spice Bazaar. Then, Galata Tower is another attraction that is not too far from here.