Are you planning to visit or live in Istanbul? If that is the case you may want to know about some things to avoid in Istanbul. While the points that we are going to discuss here are not absolute rules, they can be useful tips to know about when you are in this city.
What are Some of the Things to Avoid in Istanbul?
Just like any other place in the world, how you conduct yourself can matter a lot in Istanbul. For example, avoiding dangerous neighborhoods or shady places, staying away from the traffic and steering clear of the chaos of Istanbul can be important. Now let's discuss some tips on what to be careful about in this city.
One Thing to Avoid in Istanbul Can Be Dangerous Neighborhoods
While many places in Istanbul are fairly safe in general for visitors and expats, it can be a good idea to avoid some neighborhoods in this city. Because some places in Istanbul can be risky to visit due to crime. Getting pickpocketed or being the victim of various other crimes can be possible in some places.
Another Important Thing to Avoid in Istanbul is the Traffic
Like many big cities, Istanbul is notorious for its bad traffic, which can get very awful at times. So whether you are visiting this city or living here, one important tip can be to avoid its traffic. Especially during rush hours, traffic in Istanbul can be quite bad.
Avoid Missing Out on Wonderful Experiences
Although there can be some things to avoid in Istanbul for a safer and better travel experience, you wouldn't want to let it get you scared! If you are visiting Istanbul, remember to enjoy this city as fully as possible and try to experience all its joys.
Biting More Than You Can Chew in Istanbul? Learn to Slow Down with Sightseeing
Istanbul is full of wonderful places to visit such as Hagia Sophia and Maiden's Tower. Due to this variety, you may feel overwhelmed and want to visit all these places at once. But you may end up biting more than you can chew… So instead you can try to focus on visiting fewer places but getting a fuller experience.
Avoid Walking Alone in Dodgy Streets at Night
You wouldn't want a criminal to ruin your Istanbul trip, would you? So it can be a good idea to stay away from shady streets in the city, especially at nights. While this wouldn't eliminate the risk of being the victim of a crime, it may be a good tip to remember.
Remember to Not Trust Everyone So Easily
Aside from getting mugged, another possible danger in this city can be getting scammed. Scammers can try lots of different methods to get what they want. So when interacting with strangers remember to use your best judgement and watch out for suspicious behaviour.
Avoid in Istanbul: Getting Caught Up in the Chaos of the City
Istanbul can be a fairly chaotic place as it is a city with a very high population. Another thing to avoid in Istanbul can be getting sucked into this chaos and forgetting to experience the beauty of this city.
Be Careful When You are in a Crowded Place
Getting pickpocketed is another possibility that you may want to avoid in Istanbul. So always be careful for this and be alert especially when you are in a crowded place.
When Using a Taxi Discuss the Price First
It can be possible to get overcharged or scammed when using a taxi in Istanbul. So before you use a taxi in Istanbul you may want to talk about the price first.
Only Staying Around Touristy Places Can Keep You from Exploring the City to the Fullest
While many touristy places in Istanbul can be wonderful to visit, if you are looking for a deeper experience of the city, you may want to get out of your comfort zone. There are lots of hidden gems in Istanbul that you can check out.
Shopping at the Historical Bazaars? Try Getting a Better Price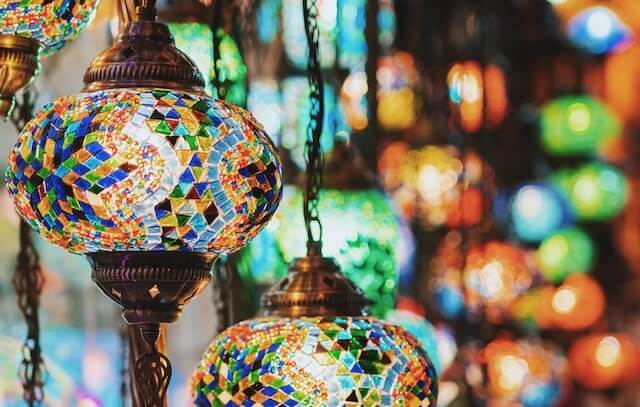 When shopping at historical bazaars in Istanbul like the Grand Bazaar, the first price you get may not be the best price. So it may be a good idea to negotiate for a lower price when shopping at these places.