While some places in Istanbul are very popular among tourists, some places don't get that much attention. If you want to experience all that this city has to offer, you may want to know about some of the hidden gems of Istanbul. Here on this post you can find 11 Istanbul places that you may want to know about.
What are Some of the Istanbul Places That are not Very Well-Known?
When it comes to the tourist attractions of Istanbul, there are many popular places like Hagia Sophia and Blue Mosque. But if you are looking for some places in this city that are not as popular as these, you can check out options like Theodosius Cistern, Anatolian Fortress, Yoros Castle and the Aqueduct of Valens. You can find some more examples below.
An Ancient Sight: Theodosius Cistern
First place we are going to discuss here is Theodosius Cistern, which is an ancient structure from the Eastern Roman Empire times. If you are interested in that period in history, you may want to check out this place.
For Those Looking for Amazing Istanbul Places, Aydos Hill Can Be Worth Checking Out
Another one of the Istanbul places that may not be so well known is Aydos Hill. In case you want to visit a nice natural place, you can visit this hill, which is located in Kartal district. Also there is a castle there, too.
A Place in Istanbul for History Lovers: Anatolian Fortress
This marvellous fortress was built during the late 14th century and it played a role during the Conquest of Constantinople. After this, it was used in a variety of ways by the Ottomans. For history lovers, this place can be an important attraction to visit, along with Rumeli Fortress.
Walls of Constantinople is a Wonderful Historical Place to Visit
For history lovers who are interested in Eastern Roman Empire, another one of the Istanbul places to check out can be the Walls of Constantinople. Built during 4th and 5th centuries, these walls played a role in the defense of Constantinople in history and now they are a significant historical sight.
Consider Going to Kanlica and Tasting Local Food
If you are looking for Istanbul places with a chill atmosphere, Kanlica can certainly be a great choice. Here you can enjoy your time in a relaxing way and try out the local cuisine.
Yoros Castle is Another One of the Istanbul Places That Can Be Worth Visiting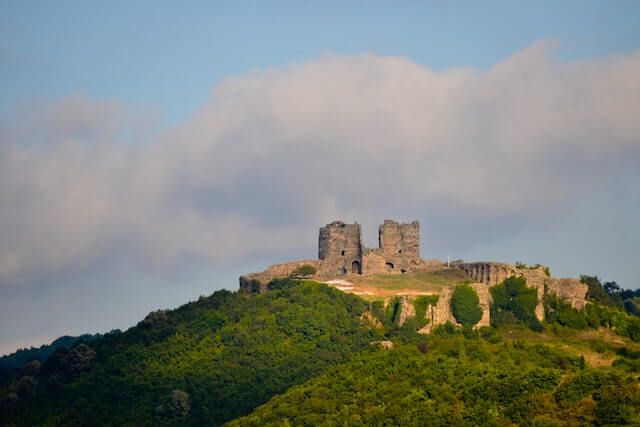 There are many castles and fortresses in Istanbul, that is for sure. Yoros Castle is a fairly old castle in Istanbul which can be worth checking out if you are interested in such structures.
Rüstem Pasha Mosque is Another Marvellous Historical Mosque in Istanbul
For hundreds of years, Istanbul was controlled by the Ottomans and they built lots of mosques in this city. Rüstem Pasha Mosque is one of the mosques built in the 16th century by Ottomans. It is a marvellous structure and it can definitely be worth knowing about.
If You are Looking for Nice Istanbul Places to See, the Aqueduct of Valens Can Be a Good One
Are you interested in the historical sights in Istanbul? Do you want to see a structure that was built in the 4th century, during the Eastern Roman Empire times? If that is the case, another one of the Istanbul places that you may want to see can be the Aqueduct of Valens.
Don't Forget to Check Out the Museum of Innocence
Based around a unique concept, the Museum of Innocence can be another place in Istanbul that may be worth visiting. Don't forget to check out open hours and ticket prices online before going to the museum.
Fener & Balat are Amazing Places in Istanbul with a Unique Vibe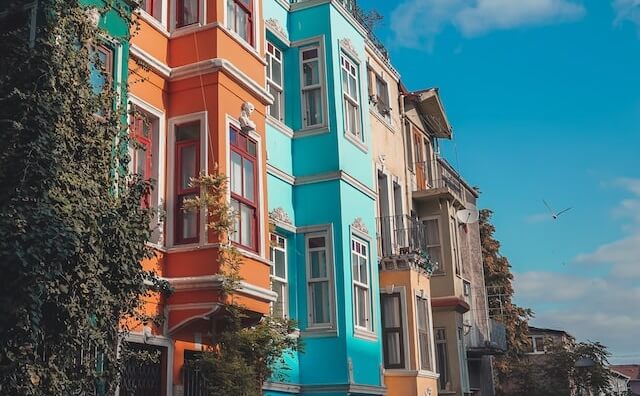 Known for its beautiful and picturesque structures, Balat can be an amazing place to visit in Istanbul. Also there are various places to visit in Fener. If you want to experience an interesting vibe in Istanbul, Fener and Balat can be nice choices.
For Classic Car Lovers: Ural Ataman Classic Car Museum
Another wonderful museum in Istanbul, this place is geared towards people who like classic cars. If you would like to check out some beautiful classic cars, you may consider visiting Ural Ataman Classic Car Museum, which is in the Sarıyer district of Istanbul.