Two days off in Istanbul will allow you to explore not only the must-see attractions, but also discover the European and Asian sides of the city. Divide your time between continents by exploring the UNESCO World Heritage Sites in and around Sultanahmet, then spend a second day exploring the sights and tastes on the eastern side of the Bosporus. Here's how to enjoy Istanbul in 48 hours.
Day 1: City attractions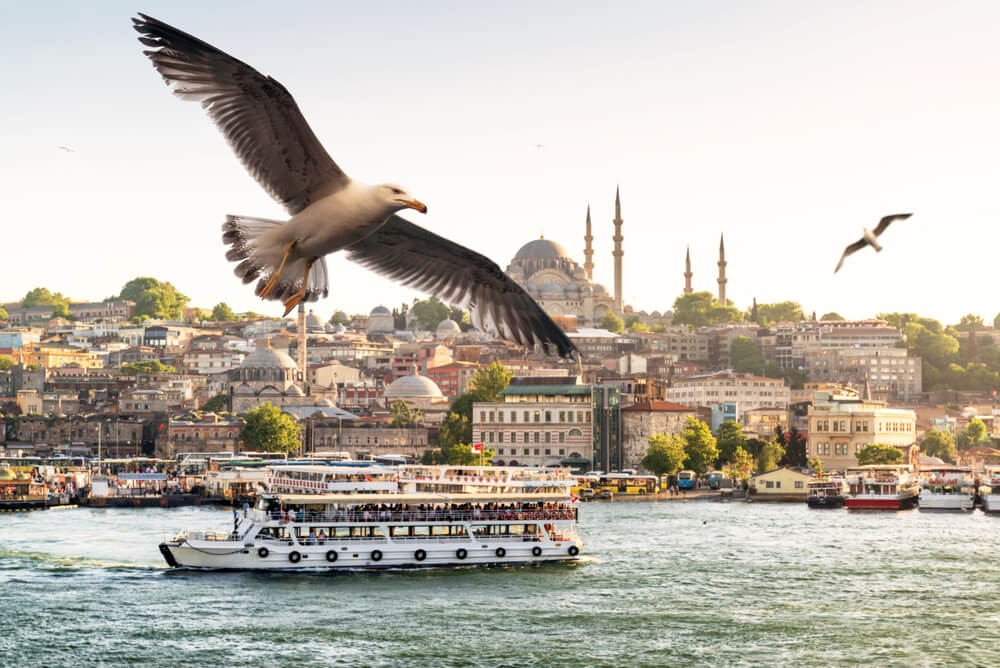 Morning: Spend as much time as possible with an early morning tour of Topkapi Palace and a glimpse of the luxurious former residence of the Ottoman sultans, including the Harem Apartments. Stop to take pictures of Sultanahmet Square, the former hippodrome of Constantinople, before visiting two other architectural landmarks in Istanbul; Hagia Sophia and the Blue Mosque.
Afternoon: Check out the stalls at the giant Grand Bazaar, where you'll find everything from handmade items to clothing and carpets, don't forget to haggle if you want a bargain. Continue to the Egyptian spice bazaar, where colorful spices make stunning photos, and you can taste the lokum (Turkish delight) with any flavor you can imagine.
Overnight: Take a walk along the Galata Bridge at sunset to watch local fishermen cast their fishing rods along the Golden Horn is another great photo opportunity. Galata is a great place for dinner and drinks, but for evening entertainment, you can also attend a Whirling Dervish performance or a traditional belly dance show.
Day 2: Travel to Asia
Morning: Take the ferry across the Bosporus to Kadikoy on the Asian side of Istanbul and spend the morning exploring the surrounding area. Take a ride on the historic tram and visit the famous fish market, then continue north to Uskudar to enjoy the sights including Beylerbeyi Palace, Mihrimah Sultan Mosque and Beylerbeyi Mosque.
In the afternoon: Take a scenic cruise along the Bosporus and enjoy views on both sides of the city. Keep your camera handy as you drive past attractions including the Bosporus Bridge, Dolmabahce Palace and Chiragan Palace on the European shore, as well as Beylerbeyi Palace, Maiden Palace and Anadolu Fortress on the Asian side.
At night: this is your last chance to taste the delicious cuisine of Istanbul, so spend your last evening on a tour of Turkish cuisine. Enjoy delicious street food such as bagels in small quantities, freshly prepared shish kebab and sweet baklava with a glass of traditional raki and classic Turkish coffee.
The best historical areas of Istanbul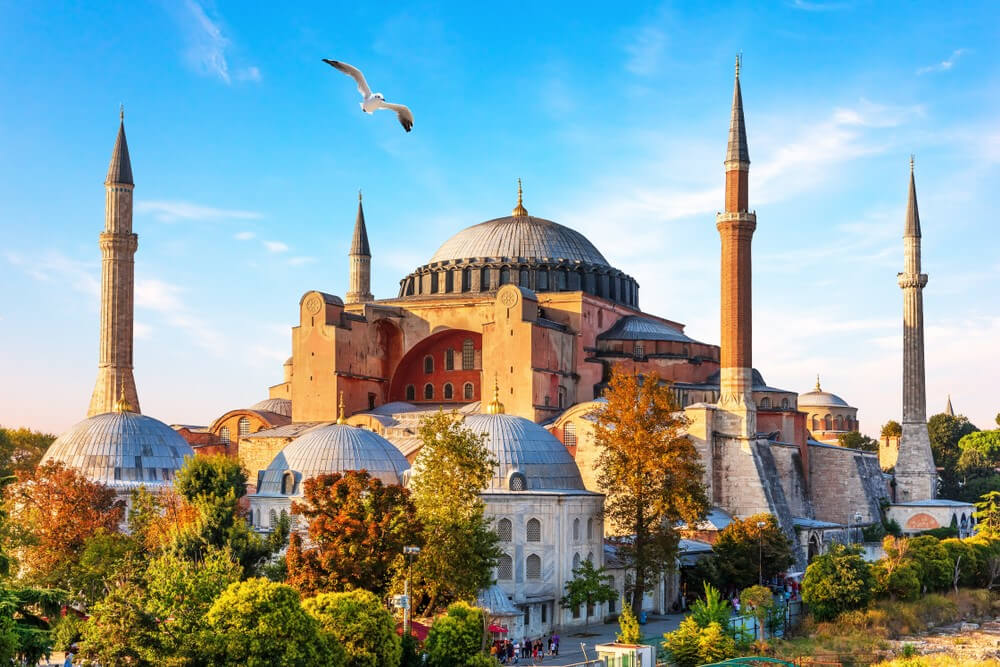 Istanbul boasts four key historical areas listed as a UNESCO World Heritage Site, thanks in large part to the city's rich history as a major global crossroads for more than two millennia. Below you will find information about the four zones and what not to miss in each.
Archaeological Park (Sultanahmet): The archaeological park area of Istanbul is home to some of the city's most impressive historical buildings, including the sixth-century Hagia Sophia, the Basilica Cistern, the Blue Mosque, the Constantine Hippodrome and the grandiose Topkapi Palace. Get the most out of your visit and learn about the interconnected history of these places on a guided walking tour.
Suleymaniye Quarter: The area is home to outstanding examples of 16th-century Ottoman architecture, including its main attraction, the Suleymaniye Mosque, as well as bazaars and other attractions. Many city tours stop at the mosque, and guides can be helpful if you are not familiar with religious etiquette.
Zeyrek Quarter: The highlight of this area is the Zeyrek Mosque, which stands on the site of the 12th-century Pantokrator Church. This example of Byzantine architecture has been undergoing renovation and may not be fully open to the public.
The Theodosian Land Walls (Walls of Constantinople): The Theodosian Land Walls, which once protected the capital of the Roman Empire, are located in the north-west of Istanbul. The area was once home to the Blachernae Palace, although most of this Byzantine residence was built up, and only some parts of the original Theodosian walls remain. Other attractions include the Church of the Holy Saviour in Chora, now a secular museum known for its medieval frescoes and mosaics, and a popular stop on religious tours of the city. The area around the museum is also known for its old wooden houses.
Best markets in Istanbul
From the Grand Bazaar, which is frequently visited by tourists, to the lively street markets around Ortaköy, Taksim and Beşiktaş, Istanbul's markets are the primary choice for daily visits. There are more than 150 markets to shop on both the Asian and European sides of Istanbul, here are some of the most popular.
Grand Bazaar
Located in the heart of the Sultanahmet district, it is home to more than 3,000 shops specializing in leather goods, gold jewelry, silverware, antiques, copper products and carpets, as well as countless other goods. This is one of the best markets for buying crafts and souvenirs, but you will have to haggle to get a good price. Choose a private walking tour or a walking tour in a small group to get to know the market better.
Address: Sokak 12, Kapalicarsi, Istanbul 34126 Turkey
Kadikoy market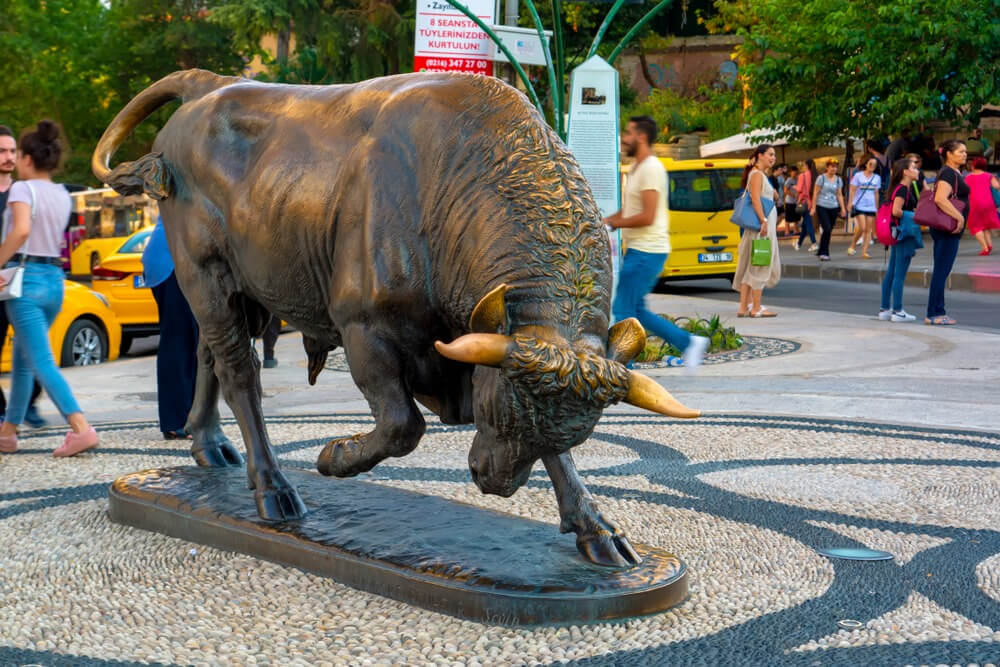 Many visitors, crossing the Bosporus into the Asian part of Istanbul, head straight to Kadikoy, and this lively area is best known for its traditional market. A small fresh food market is held daily, but the main market takes place on Tuesday and Friday, when visitors can immerse themselves in the atmosphere and taste typical Turkish street food, such as gozleme (tortillas with filling).
Address: Hasanpaşa, Mandıra Cd. No:1, 34722 Kadıköy/İstanbul
Carsamba Bazaar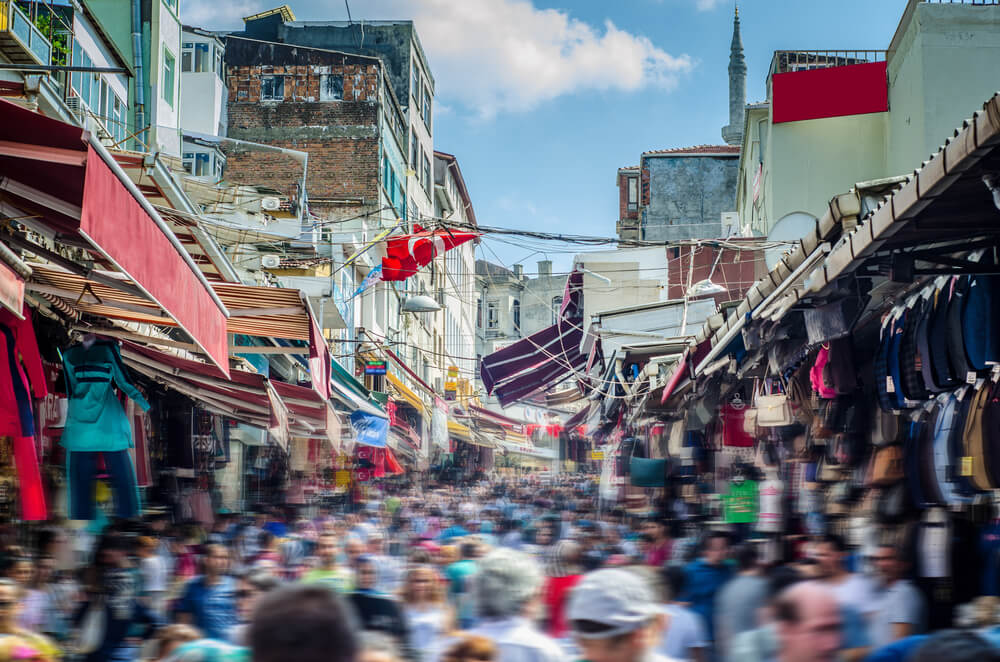 Carsamba Pazar (Wednesday market) in Fatih, one of Istanbul's largest markets and a favorite of locals, has thousands of stalls and vendors. Within walking distance of the Fatih Mosque, the streets are dotted with giant flea markets that sell everything from clothing and accessories to electronics and household goods, as well as fruits, vegetables and meat. Head here to get a better deal and explore the local attractions.
Address: Mehmet Akif, 34770 Ümraniye/İstanbul
Turkish Bath Hamam in Istanbul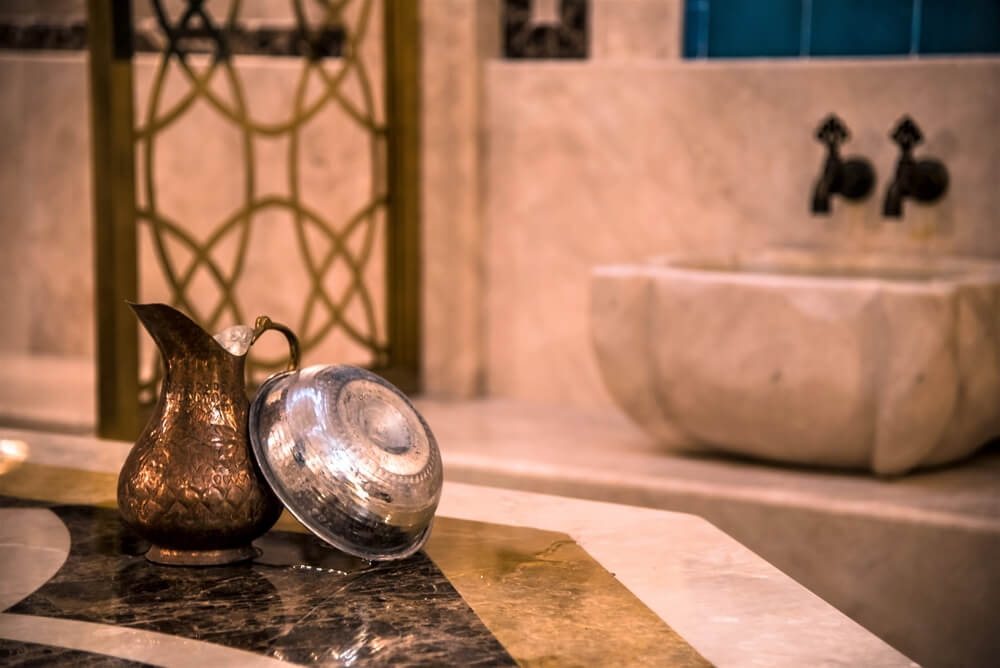 Every visitor to Istanbul should visit the traditional Turkish bath at least once, as it is the perfect way to relax and unwind after a busy day of sightseeing. Here's what you need to know about Istanbul's hamams or baths.
What is a Turkish bath?
The Turkish bath, or hammam, became famous in the Ottoman Empire, and to this day remains a popular tradition-considered not only a resort event, but also a social event. In a typical hammamet, there are separate areas for men and women, with a steam bath, a toilet with heated marble slabs and a small swimming pool. The standard treatment is a scrub and soap massage to remove dead skin, but many baths offer additional services such as oil massage, face masks, and hair care.
Features
Treat yourself to a full Turkish bath, including a sauna, foam bath and body scrub, followed by a rejuvenating oil massage.
Enjoy a luxurious hamam at Cagaloglu Hamami, an 18th-century bathhouse richly decorated with high domed ceilings, white marble fountains and tulip tiles.
Admire the 16th-century Cemberlitas Hamam, a masterpiece by the Ottoman architect Sinan.
Choose an all-inclusive tour that includes a transfer from the hotel and back.
Turkish cuisine in Istanbul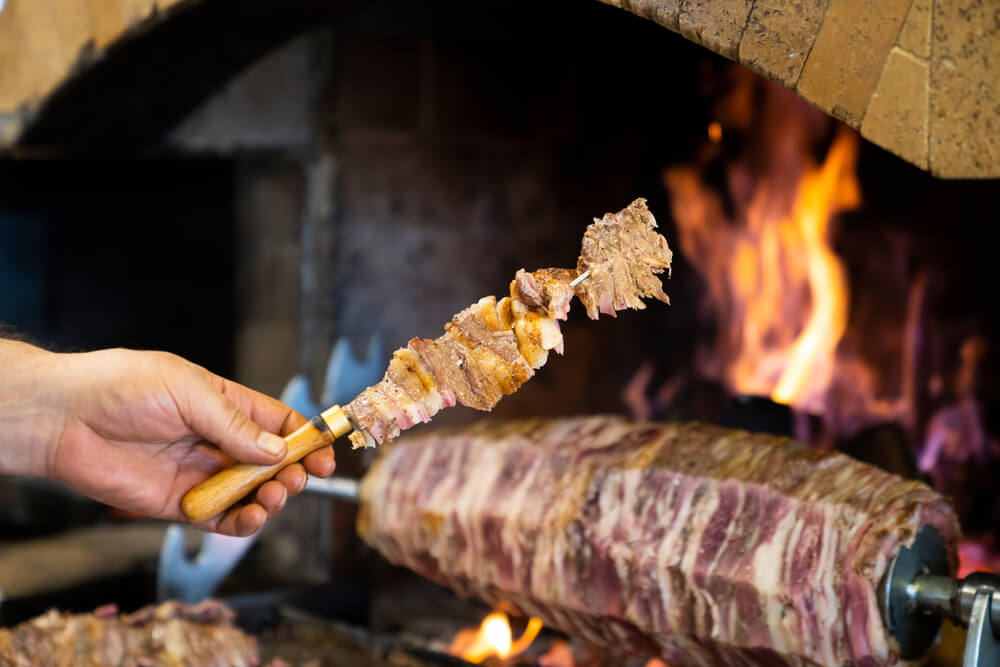 Istanbul is a mix of cultures and cuisines, and food lovers will find a dish that can satisfy all their desires. Whether you want to discover traditional Turkish dishes, taste Anatolian delicacies or enjoy street snacks, here is our selection of the best dishes and gastronomic experiences in Istanbul.
Be sure to try the dishes
It's hard to come to Turkey without having a barbecue, and there are plenty of options to choose from, including skewer kebab, doner kebab and spicy skewer from Adana. Other regional delicacies include kofte (meatballs), Anatolian dishes such as manti (Turkish dumplings), pide (Turkish pizza), and karniyarik (stuffed eggplant).
While you wait for the main course, try a variety of meze or tapas-style snacks, including dolma (stuffed grape leaves) and borek (savory dough), or try your favorite street food dishes, such as mussels (mussels), gozleme (stuffed tortillas), simit (pretzel-like bread ring) and hamsi (anchovies). Finish it all with a delicious piece of baklava or Turkish tea, accompanied by sweet fruit lokum (Turkish delight).