Eating delicious food together is something that friends and families bond over. Especially on vacations, food has a huge place, in terms of spending some quality time with our loved ones. And Istanbul is a city where you can easily do that. When you get tired from visiting Istanbul museums and its historical places, you will probably be in need of a fulfilling meal. To do that, you can have a nice breakfast and enjoy some coffee and snacks in one of the many Istanbul cafes. Or you may want to spend a nice evening in a nice Istanbul fine dining restaurant. But one thing you should  experience while you are in Istanbul is definitely its seafood restaurants. In this post, we have listed great Istanbul seafood restaurants you should check out.
By Kinyas Restaurant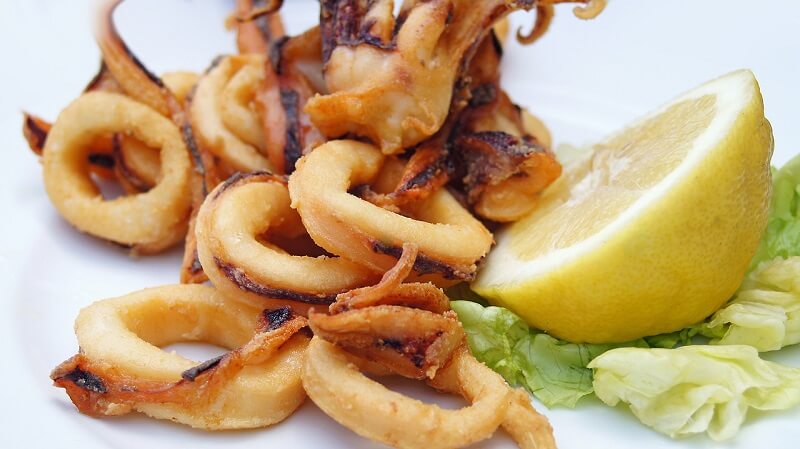 By Kinyas in Fatih is a great seafood restaurant among many other places in Istanbul. Because they catch all the fish they serve on a daily basis. So, they always have fresh fish to use in their delicious recipes. Moreover, they have all kinds of seafood on their menu. The only hard time you will have in this restaurant will be choosing between all the delicious food on their menu. Besides, you can enjoy the Bosphorus and Hagia Sophia view while enjoying your food. You will surely not regret giving this place a try.
As You Sea Restaurant
If you are on the Sultanahmet area of Istanbul, you can have a nice meal in As You Sea Restaurant. It has a menu that is full of many options that you can choose from. Besides, its customers say that they always serve fresh and delicious food. So, if you are looking for an Istanbul seafood restaurant, you might want to check out this place.
Ringa Istanbul Seafood Restaurant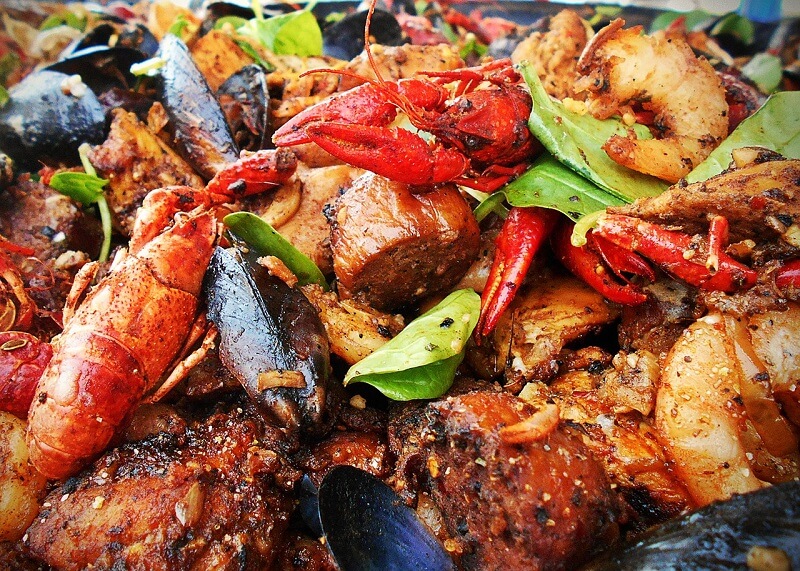 Ringa Restaurant in Besiktas offers an incredible experience to its customers right next to the sea. They have amazing appetizers such as marinated shrimp, octopus and cheese with avacado. You can even find various raw fish if you'd like. If you decide to visit Ringa Restaurant you should also taste some of their wines. Or you can try Rakı which is a Turkish alcoholic drink that goes great with seafood.
Sur Balık Istanbul Seafood Restaurant
Sur Balık Restaurant is a restaurant chain with branches in Fatih, Beyoğlu and more. In their branches you can eat some great seafood while enjoying your drink and a great view. It is even possible to find vegan options, for those who prefer it. There are many gluten free options too for people who do not consume gluten for different reasons. You can have an amazing brunch time here along with dinner, too. Also, some of their branches have a terrace if you'd like to enjoy your food in a more spacious environment.
Ararat Terrace Restaurant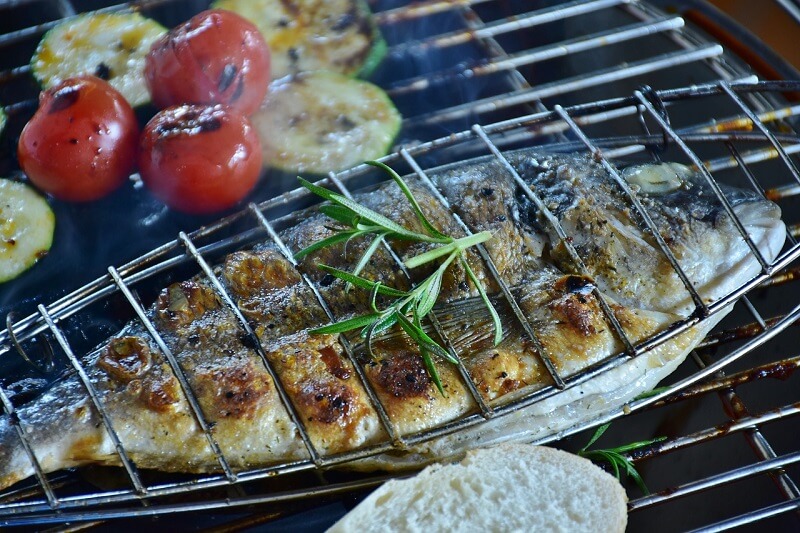 Since we have been talking about restaurants with great views on this post, you shouldn't be surprised when we this one also has a great sea view. Ararat Terrace is a restaurant where you can taste some very delicious Mediterrenean dishes. While most customers choose to have their dinner in here, you can have a great breakfast and brunch here too. If you are looking for a seafood restaurant in Fatih district of Istanbul, this one can be what you are looking for.
Zıpkın Seafood Restaurant
Zıpkın Restaurant is the gem of Arnavutkoy with its view and quality food. Also, this restaurant serves delicious kebabs as well as seafood. So, you can choose to eat some kebab while your friends are enjoying their seafood.
Rumelihisarı Iskele Restaurant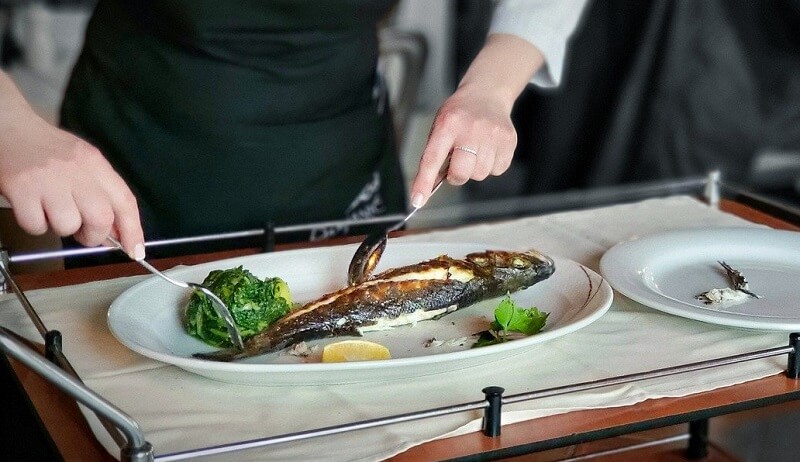 Next restaurant on our list is one that will fascinate you with its unique view. Different than the others, you can clearly see the Bosphorus Bridge here. This elite restaurant in Rumeli Hisari also has high quality service that will make you very happy. Their cheese plate and fried mussel can be a good starter before your meal.
Eftalya Istanbul Seafood Restaurant
The last restaurant on our list is right next to Sur Balık Restaurant we have talked about before. Naturally, these two restaurants share an amazing view since they are really close. If you are looking for a new seafood place in Arnavutkoy, this one can be a really good option. You should try their tomato salad next to your main dish. Also, they have another branch in Kadikoy.
Note: The images in this blog post are stock photos and they are not from the actual places.