If you are looking to explore this city to the fullest, you need to learn about Istanbul districts. Each district in this beautiful city is unique and special, offering something completely different than the other ones. Istanbul is where culture and tradition meets our modern day in perfect harmony. And each part of this great city reflects this fact. While some of these districts contain colorful back streets that you should definitely visit, some other ones are full of historical landmarks.
Since there are over 15 million people living in Istanbul, it is more like a tiny country on its own. So, this is another reason why learning about the districts of this city is important. Because this way you can find your way in Istanbul more easily. We can classify Istanbul's districts as the ones in the European side and the ones in the Asian side. Both sides have very unique districts that can offer you something to enjoy. So, let's get down to it and learn about the districts in Istanbul.
Districts That Are On The European Side Of The City (Most Central Ones)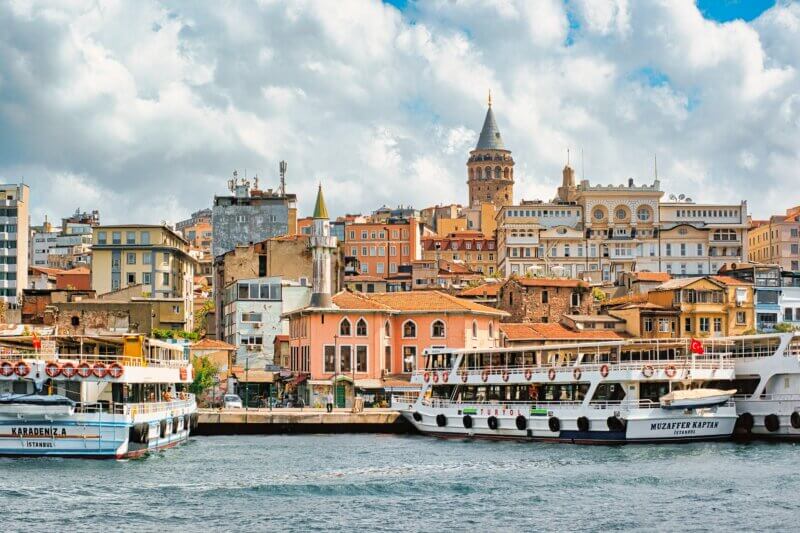 Fatih: Since this is where the old city was, this district is the most central of all the districts of Istanbul. Places like Suleymaniye Mosque and the Istanbul Grand Bazaar are in this district.
Beşiktaş: This district is great to live as well as visit. Here you can find many places to visit including lots of historical sights.
Beyoğlu: One of the most central districts of Istanbul, beyoğlu is home to many incredible sights for tourists.
Şişli: Particularly a central location for shopping, fashion and trade.
Zeytinburnu: Since it is one of the oldest areas of Istanbul, we can consider it to be a central place to the city.
Küçükçekmece: One of the oldest areas of Istanbul and the second most populated district.
Other Istanbul Districts On The European Side
Arnavutköy: One of the newer districts of Istanbul and the Istanbul Airport is in here.
Avcılar: Due to the recent growth in real estate industry, it is a growing district.
Bağcılar: A district that is infamous for its crime and subpar living standards.
Bahçelievler: Moderately populated and close to the center, a middling district of Istanbul.
Bakırköy: As an old and central district, there are many places to see here.
Başakşehir: A modern and beautiful district that is great for expats.
Bayrampaşa: Here you can find some beautiful nature parks as well as Forum Istanbul and Sea Life Aquarium.
Beylikdüzü: A nice and calm place to live for those who like coastal areas.
Büyükçekmece: A coastal area with a long history that is worthy of a visit. Besides the Kanuni Sultan Suleiman bridge is in this district.
Çatalca: Away from the center of the city, this district is a great place for a relaxing trip.
Esenler: Just like Bağcılar, not the perfect place for tourists.
Esenyurt: Even though it is the most populated district in Istanbul, it is not the most developed one.
Eyüp: A district with a rich history, you can visit Eyüp Sultan Mosque and more here.
Gaziosmanpaşa: Since the district is plagued with crime and unemployment, it is not a great place to visit.
Güngören: Although the living standards in this district are poor, people are very close to each other here.
Kâğıthane: Home to the Istanbul Sapphire, a huge skyscraper in Istanbul.
Sarıyer: As it is not close to the city center, this district is away from the chaos of the city.
Silivri: A coastal area that many people like to visit from time to time.
Sultangazi: Another newer district which was previously a part of Gaziosmanpaşa.
Istanbul Districts That Are On The Asian Side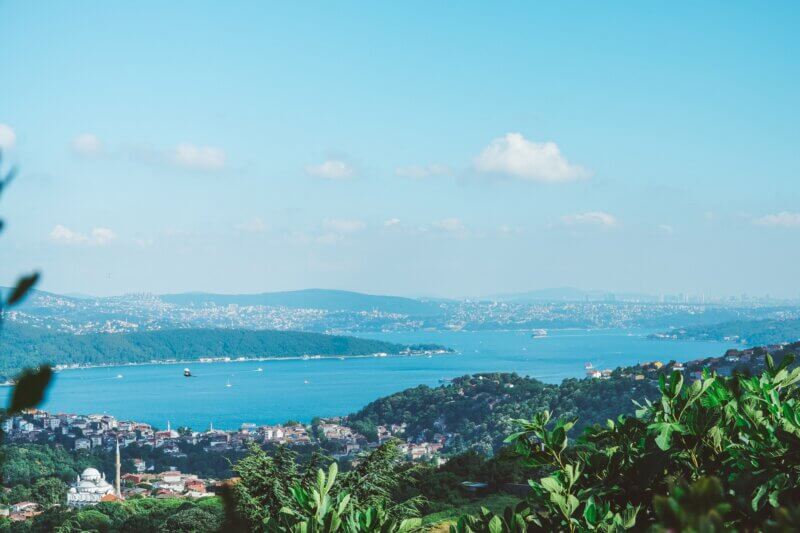 Adalar: Since it is a very calm and quiet place, you may want to visit this district for a relaxing weekend.
Ataşehir: For the most part, this is the financial center of the Asian side of the city. Besides there are many luxury real estate options to pick from.
Beykoz: When you are looking for a getaway from the hectic nature of the city, this district is great to visit.
Çekmeköy: A growing district that is very peaceful with many nature parks to see.
Kadıköy: Rather crowded and busy, it is one of the most popular districts on the Asian side.
Kartal: Due to its proximity to Adalar and Sabiha Gokcen Airport, it is a district that many prefer to live in.
Maltepe: Given that it has a beautiful view, this district is a worthy of checking out.
Pendik: Featuring many hills, castles and forests, without a doubt it is worth visiting.
Sancaktepe: One of the new districts of Istanbul that is still growing.
Sultanbeyli: Not exactly a tourist hotspot. But worth visiting for those who want to see all sides of Istanbul.
Şile: A district that is relatively close to nature and away from business.
Tuzla: It is surely a great place to consider living long term if you like calm and peaceful atmosphere.
Ümraniye: Owing to huge investment into its property market, it is one of the growing districts.
Üsküdar: Another great district to visit with many sights to see such as Maiden's Tower.