Istanbul is a city full of many exciting things that might be appealing to different types of people. Because it is almost impossible to run out of things to do in Istanbul. But if there is one thing about this city that never gets old, then it is surely its historical places to see. After all, it is a city that has seen the rise and fall of many empires. When you are travelling, you can see many historical areas in the city. While some of these areas may belong to Romans and the Christian culture, some of them belong to Islamic tradition. This diversity is what most people love about this great city. What we are going to talk about here is a castle that has a history dating back to the 14th century, Anatolian Fortress.
This is a structure that attracts a lot of visitors who want to see its splendor. But especially if you are into architecture and history, you should definitely see this place. Because it has a unique place in terms of getting to understand the military might of the Ottomans. So, without wasting any time, let's start talking about the details about this place and more.
History Of The Anatolian Fortress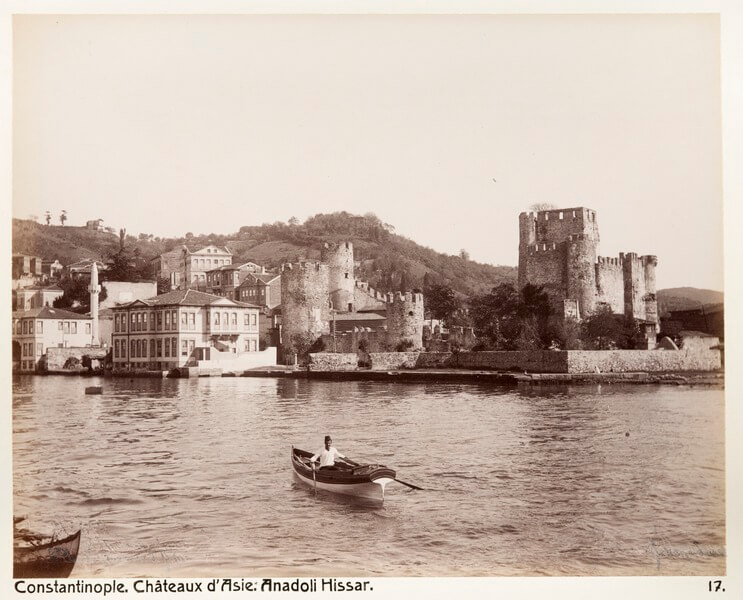 Anatolian Fortress is a castle which is in the Beykoz district of Istanbul in the Asian side. Bayezid "the Thunderbolt" ordered the construction of this castle in 1395. Bayezid I ordered its building as a defense strategy because he wanted to protect the Asian side in case of any attacks. The castle was in an area which made it very easy to control the crucial spots in Bosphorus with a fortress. Genoese, who were living in the area at the time, had the same concerns as Ottomans. So, they allowed the construction of this fortress.
As you may know, Bayezid had four siege attempts to Constantinople, which all failed. So, you might think Anatolian Fortress as a part of his strategy for besieging the city. Even though he failed many times, the castle became very useful later.
Before the fall of the city, Mehmed II went on to add some more addons to the castle to make it stronger. Moreover, he ordered the building of another castle which is now right across this one. This other castle is Rumeli Fortress and it was very useful along with Anatolian Fortress when Mehmed II conquered the city.
Significance Of The Anatolian Fortress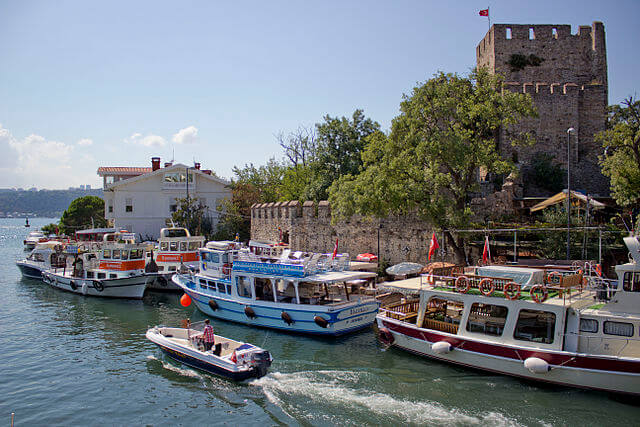 After its construction, Anatolian Fortress had many important roles for Ottoman Empire. For example, forces of Bayezid I and Timur fought in the Battle of Ankara in 1402. As a result of this battle, Bayezid I suffered a decisive defeat. After this defeat, Bayezid I's son hid in the Anatolian Fortress for a while.
Through their history, Ottomans took advantage of Anatolian Fortress in so many ways. They even used it as a prison for Janissaries. After the declaration of the Turkish Republic, government put this castle under protection to respect its history and for touristic purposes.
Another very significant feature about this castle is that it's the earliest structure that Turks built in Istanbul which still survives today.
How To Get To The Anatolian Fortress
Since it is a huge city, there are many transportation ways in Istanbul that you can use to get here. But if you want to know how to get here in the easiest way, we'd say use the ferry lines.
Cengelkoy-Istinye and Anadolu-Uskudar ferry lines both have a station for Anatolian Fortress. Besides, there are many buses and minibuses which can get you here.
Other Attractions In The Area
When you visit Anatolian Fortress, there are some other great places that you should definitely see. For example, you can watch the amazing view of Bosphorus in Fatih Grove, which is very close to the fortress. It can be a nice spot during your trip where you can just relax and clear your mind.
If you want to explore some Istanbul cafes, you can choose Guzelcehisar Cafe, which also has an amazing view. This place is famous for its breakfasts. Many locals choose to come here to spend their mornings enjoying a delicious meal.
Moreover, there is an Istanbul restaurant close to the fortress called Lacivert. This restaurant can be a great option for you if you want to eat a nice dinner after your visit.