Many people know Istanbul as a hectic and busy place that never slows down. However this city has lots of places that managed to keep its natural beauty. Although it is getting busier and busier everyday, there is a lot of calm and natural places to explore. Therefore if you love nature and outdoors activities, you won't have a hard time here. Because you can always explore the nature of Istanbul and see what it has to offer.
Through all of its history, people knew Istanbul as the center of commerce and culture that it is. Even today many people see Istanbul as a crowded city without any natural places. However, as you go away from urban centers, you start seeing another side of this great city. Then you find out that Istanbul is more than what it looks like on the surface. Here with this blog post we will explore Istanbul's nature and see the green side of the city.
What Is Istanbul Nature Like?
Factors that make Istanbul great for many are its vibrant qualities and significance on many levels. It is a big city with a long history and rich cultural diversity. Also, there are many man made structures to visit in Istanbul that are quite interesting. Therefore, many visitors don't even get out of central places due to many attractions and activities. However, this causes many to forget about another side of Istanbul that is very beautiful.
Aside from its history and social scene, Istanbul's nature is surely another things that's worth exploring. Firstly, the city has access to both Sea of Marmara and the Black Sea. So there are many beaches in Istanbul that you might want to visit during summer. Moreover, if you like fishing the city offers many opportunities to engage in this relaxing activity.
Along with the beaches of Istanbul, there are other natural places to visit as well. Many of these places have low population and lots of area. Therefore if you get tired of the hectic side of the city, they provide a nice escape. These hidden corners of Istanbul include places like the Prince's Islands. Moreover, there are many public parks in Istanbul for those who want to get some fresh air.
Best Istanbul Nature Parks That You Might Want To Visit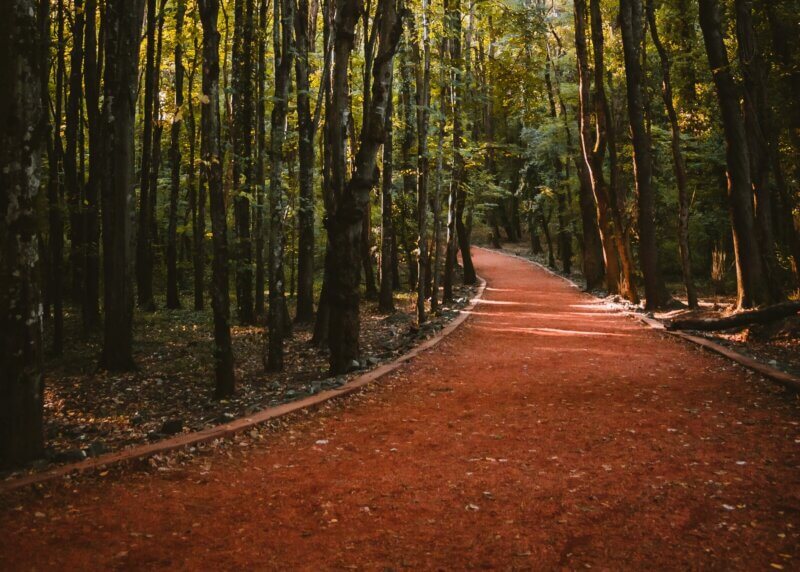 Contrary to popular belief Istanbul is full of green areas and nature parks that you can visit. Then, you can spend time in these parks exercising, eating and getting some fresh air. Out of all these parks, some of them are more popular while some are waiting for you to discover. So, here are some of the popular nature parks in Istanbul:
It is in the "Adalar" region of Istanbul and it is a very popular natural park. The park covers a very large area and contains some places of interest. For example, the Monastery of St. Nicholas and Museum of the Prince's Islands are two of these.
This natural park is in the Beykoz district of Istanbul. It became a nature park in 1994 and it is a bit smaller than Buyukada Nature Park. The name of the park comes from the Polonezkoy village, which is very close to it.
Fatih Sultan Mehmet Nature Park
This one is another popular option and it is in the Sarıyer district and close to Belgrad Forest. The park's name comes from the Sultan who conquered the city.
A fairly unknown nature park of the city, it is in the Sarıyer district. The park has a very relaxing atmosphere and provides an opportunity to get lots of fresh air.
More Outdoors Activities For Visitors Who Like It Green
Aside from exploring the beaches and natural parks of Istanbul, you can do many more outdoors activities. So, if you love spending time out there in the nature, Istanbul has a lot to offer. So, here are some of the best outdoors activities you can try in Istanbul:
There are many opportunities for hiking in Istanbul. You can try one of them for being active in the nature.
You can have some great fun with your family and friends by camping in the natural areas of Istanbul.
Cruises
If you want to be more leisurely while exploring Istanbul's nature, try one of the cruise tours. Also, don't forget to check out Istanbul Bosphorus Cruise Tours either.