There are many reasons behind the city of Istanbul being so popular among tourists. Since there are lots of things to do in Istanbul, the city attracts different types of people. But what attracts the tourists the most is definitely its old places with their long history. Today we are going to talk about two of those fascinating places in Istanbul which are Fener & Balat. When you first take a look at Fener and Balat, you'll see colorful houses, kids playing and its peaceful vibe that feels like straight out of a movie. Even though these might be what attract many people to these beautiful places, there are much more to them than what you see. Today we are going to be talking about the long history and the significance of Fener & Balat.
Fener & Balat: Fener Quarter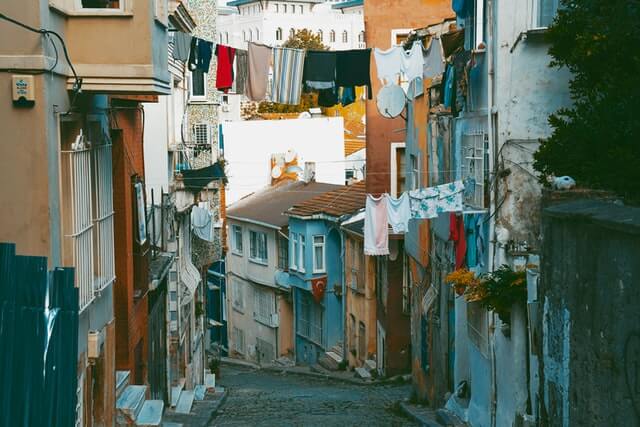 When you decide to visit a place, reading about it beforehand can make your visit much more interesting for sure. Just like any other place, this applies to Fener quarter too. So let's start without wasting any time.
Fener is a very important Greek quarter in Fatih district, around the coast of Golden Horn in Istanbul. Its name comes from the word "Fanarion", which means streetlight. This name dates back to the Byzantine times. In Ottoman times, wealthy Greek and Jewish people used to live here. Because after the conquest of the Constantinople in 15th century, the Sultan provided this place to these minorities to live in. Moreover, these people were quite important for the Ottoman state since they were doing a lot of commercial work within the Empire. So we could easily say that this area was definitely a prosperous one at the time.
The Ecumenical Patriarchate of Constantinople was also in Fener after the fall of Constantinople. This place holds a very special place in the hearts of Orthodox Christians from all around the world. If you want to understand the significance of the Patriarchate for Orthodox Christians, you could think of it as their Vatican.
Saint George's Church is also in Fener quarter. If you'd like to visit, you can do it everyday of the week 8 AM to 5 PM. The Red Castle, also known as Greek Orthodox College, is in the Fener quarter too. As you see, the area has many important iconic places for Orthodox Christians in it.
Fener & Balat: Balat Quarter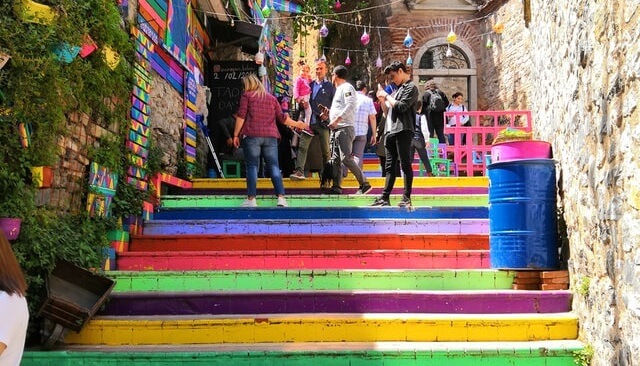 Balat is a also a quarter in the Fatih district next to the Fener quarter. But what makes Balat different than Fener is that it is an area where mostly Jewish people used to live. Sultan Beyazıd II invited the Jews running away from the Spanish Inquisition to live here in 15th century. After this incident, some Georgian Jews also moved into the area too.
In the mid 1900's Jews living around this area migrated to Israel and started to live there. The ones who did not migrate to Israel, moved into the other districts in Istanbul. As a result of this, there are very few Jews living in the area today. Yanbol Synagogue, some may also know this as Bulgarian Synagogue, is in Balat quarter. If you are thinking about visiting Fener & Balat, you should definitely see the Bulgarian Synagogue.
Where To Visit In The Area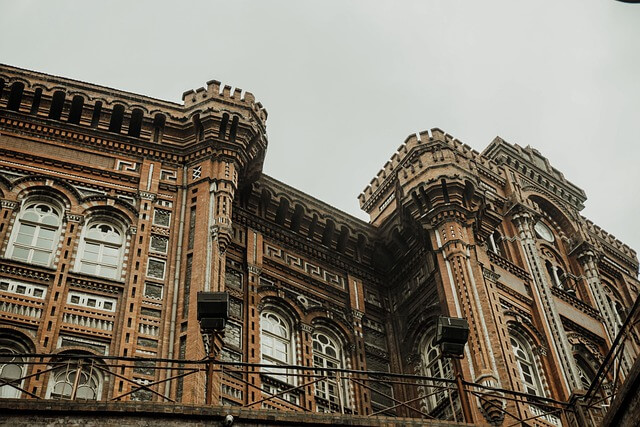 When you visit Fener & Balat, there are some places that you should definitely not leave without seeing. Two of those places are Yıldırım and Vodina streets in the Fener quarter. The colorful houses, which are the symbol of Fener & Balat, are mostly in this area. Also here there are many Istanbul restaurants and Istanbul cafes that are waiting for you to discover. You can sip your cup of tea while you are enjoying the view, and take pictures with your loved ones, too.
Balat Bazaar in the Balat quarter, is just as colorful and peaceful as Yıldırım and Vodina streets. In Balat Bazaar there are many antique shops that you can buy souvenirs from. Also, while you are there you can visit Balat Toy Museum, which could be a nice trip if you are here with kids.
How To Get To Fener & Balat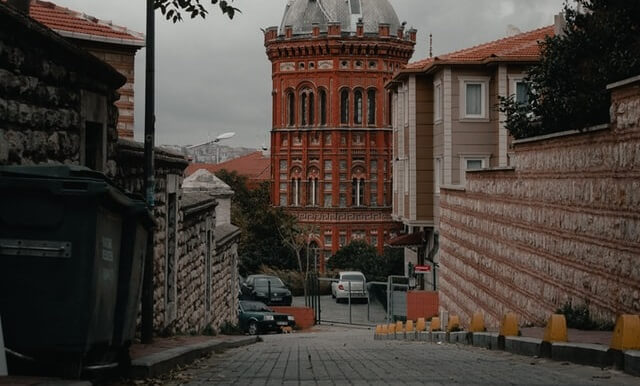 You can use many different transportation ways in Istanbul to get to Fener & Balat. But the easiest way to get to these places is using the Eminonu buses since many of them stop at Balat station.