Turkey is a wonderful country with a lot of amazing places to see and great experiences to have. One of the regions in Turkey that can be awesome to see for tourists can be the Aegean Region. In case you are planning to go on a Turkey Aegean tour, you may want to learn about this region. Here on this post we are going to talk about this type of a tour and what you can expect from it.
What is a Turkey Aegean Tour?
Before we begin to discuss some of the activities to do while touring the Aegean Region in Turkey, let's briefly talk about what a Turkey Aegean tour is. It is basically a tour where visitors go to some of the touristic places in this region. Depending on the tour company or visitors' own planning, these places can vary. Also, similar tours may include Aegean Coast road trips and cruises.
What are the Cities and Some of the Tourist Attractions in Turkey's Aegean Region?
The provinces in Turkey's Aegean Region are İzmir, Muğla, Aydın, Denizli, Manisa, Uşak, Afyonkarahisar and Kütahya. Like the other regions in Turkey, this region has a culture that is unique to it. When visiting the Aegean Region in Turkey, some places can definitely be worth seeing. Some of the tourist attractions in the region include places such as Ephesus, Kemeralti Bazaar and many others.
Can You Go on a Nice Turkey Aegean Tour from Istanbul?
Istanbul is a popular destination for tourists that lots of people visit each year. There are many things to do in Istanbul and this city can offer a lot to tourists. If you are in Istanbul and wonder if you can go on a Turkey Aegean tour from here, you may be asking if this is possible. For going on such a tour that starts at Istanbul, you can pick from a variety of tour options.
Planning Your Aegean Coast Tour in Turkey
The Aegean Region can surely be considered one of the wonderful regions in Turkey to explore for tourists. In case you want to go on this tour while in Turkey, you can pick from many different tour options. Aside from this, you may decide to plan your own trip as well. If you want to plan your own tour don't forget to include some awesome spots like Pamukkale in your plan.
Things to Do on a Turkey Aegean Tour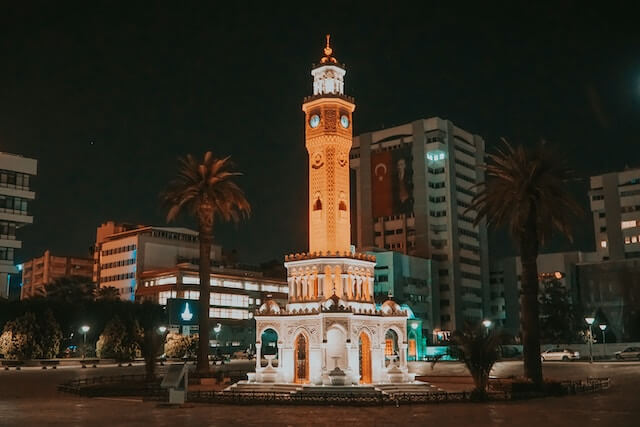 When you go on a Turkey Aegean tour, there can be lots of amazing experiences to have on a trip like this. While visiting the coastal areas of this region, don't forget to visit amazing beaches there. Also, make sure to explore the local cuisine and taste delicious local food. In addition to these, other things to do may include seeing popular attractions and historical places, as well as some natural areas.
Explore the Local Cuisine
Regardless of which region you visit in Turkey, it can be possible to find delicious local food. While on a Turkey Aegean tour, you can get to explore the local cuisine and taste the type of foods that are made in this region.
Visit Amazing Beaches
When visiting the coastal cities in the Aegean Region of Turkey, one awesome thing to try can be going to amazing beaches and enjoying some fun time.
See Wonderful Historical Places and Tourist Attractions
There are numerous historical places in the Aegean Region in Turkey, such as Ephesus, Aizanoi and Afyonkarahisar Castle. In addition there are many popular tourist attractions like Kemeralti Bazaar, as well.
Check Out the Beautiful Natural Places in the Region
Along with some great historical places and tourist attractions, Turkey's Aegean Region has a wonderful nature. For example a popular natural place in this region is Pamukkale, which can be an amazing place to see.
Conclusion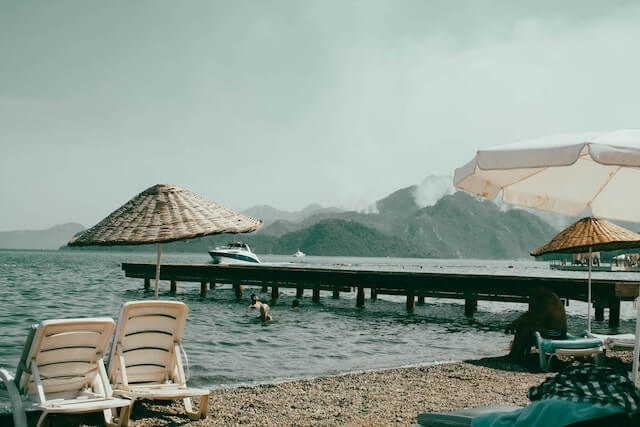 For those who are interested in travelling to Turkey, Aegean Region can be an awesome area to see. Because there are many amazing places to see and things to do around here. While on a Turkey Aegean tour, you may want to go to beautiful beaches, taste amazing food and see historical and touristic places in the area. All in all, an Aegean tour in Turkey can be a wonderful experience.