Are you considering going on a vacation in Istanbul or Sao Paulo but can't decide which one to pick? In this case, you may want to check out this Istanbul vs Sao Paulo comparison on IstanbulJoy. Here we will examine these two cities in terms of various factors and compare them with each other.
Istanbul vs Sao Paulo: Which Factors Will We Consider in This Comparison?
When making comparison between cities on IstanbulJoy, we look at many factors. On this Istanbul vs Sao Paulo comparison, we will consider lots of different factors, too. Basically, places of interest, cost of living, lifestyle, weather and many other factors are among these…
Basic Info About These Two Cities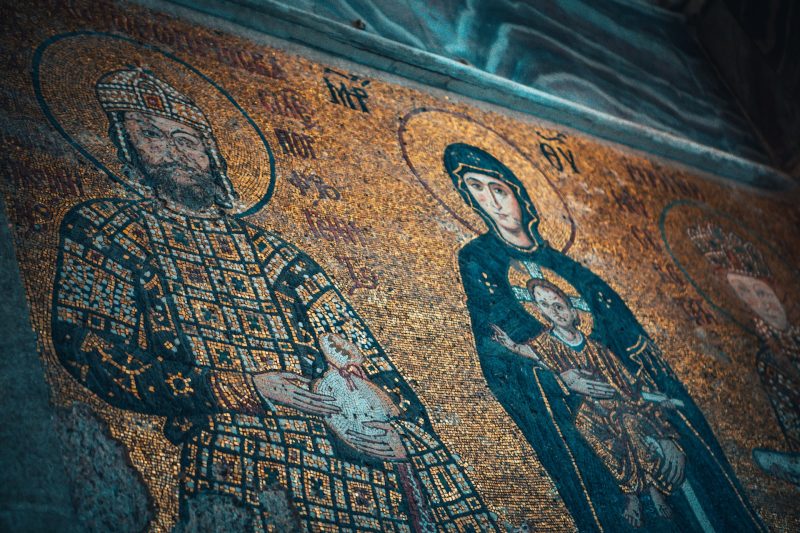 Let's start our comparison by taking a look at some basic info about these cities. Neither of these places are a capital city, but they are both important for their respective countries. Istanbul has a population of 15 million, while Sao Paulo has 12 million (Greater Sao Paulo has 22 million population). Sao Paulo is located in South America, while Istanbul is located in Asia and Europe.
Istanbul vs Sao Paulo: Cost of Living Differences
One of the factors we look at when comparing two cities on IstanbulJoy is cost of living, which is a fairly important thing to consider. In terms of cost of living, Istanbul and Sao Paulo are quite similar, with some differences. However, a significant difference is that buying a car in Istanbul can be more expensive.
Places of Interest
Istanbul is a beautiful city with a rich history and lots of places of interest to check out. For example, places like Rumeli Fortress, Ortakoy Mosque and the Grand Bazaar are among such spots to visit. In Sao Paulo, places of interest include spots such as Catedral Metropolitana de São Paulo, Pinacoteca de São Paulo and Mercado Municipal de São Paulo.
Lifestyle and People
While both cities are fairly economically active, crowded and full of fun stuff to do, there are some significant differences between cultural features. Being a predominantly Muslim city, Istanbul is a more conservative place than Sao Paulo. Compared to Istanbul, Sao Paulo can be considered a more laidback and liberal city, and another significant difference is that Sao Paulo can be more LGBT-friendly than Istanbul.
Istanbul vs Sao Paulo: Pros and Cons of Each City
Both cities have lots of amazing places to see and can offer numerous fun activities. In Istanbul and Sao Paulo, visitors can enjoy a vibrant night life and enjoy delicious local dishes. But in terms of disadvantages, Istanbul can have bad traffic and air pollution. As far as cons of living in Sao Paulo, the level of crime can be an issue in this city.
Weather, Parks and Natural Places
Located in different hemispheres, summer and winter months are different in Sao Paulo and Istanbul. Also, Sao Paulo is generally a hotter place compared to Istanbul throughout the year. Parks and natural places in Istanbul include spots like Emirgan Grove and Yıldız Park, while there are places such as Parque da Independência and Parque do Ibirapuera in Sao Paulo.
Activities and Fun
Both cities can offer lots of cultural and social activities to enjoy. In addition to this, both in Istanbul and Sao Paulo, there can be lots of fun things to do like sports and outdoors activities.
Foods and Culture
These cities can be quite different in terms of culture. Between the two, Istanbul can be considered more conservative. And as you can probably guess, in Istanbul visitors can enjoy Turkish foods, while Sao Paulo can be an awesome place to explore Brazilian cuisine.
Expat Life: Jobs, Housing, Crime, etc.
With their fairly large economies, both Istanbul and Sao Paulo can offer numerous job opportunities. Housing in Istanbul can be slightly more expensive. When it comes to crime, Sao Paulo can be a more dangerous place compared to Istanbul.
Istanbul vs Sao Paulo Final Words
On this blog post on IstanbulJoy, we have made a comparison of Istanbul vs Sao Paulo, checking out a variety of important factors. When it comes to visiting or living in these two cities, different people can have different preferences. If you are trying to make a choice in this area, remember to do your own resarch as well.