Vacations may have different purposes for different people. For example, some people may want to go to places that they are familiar with. These people may also want to stay in their comfort zone and have relaxed time with people they know. But for some people, vacations can be the time to try out new things, some of them being extreme sports. If you are one of those people and planning a vacation to Istanbul, you are in luck. Because Istanbul is a city where you can always find new things to do. Even if you haven't done any kind of extreme sports before and want to do it for the first time, your vacation to Istanbul can be a great time for it. For people who are looking for an extreme sport to do in Istanbul, here are five of them!
Istanbul Bungee Jumping Extreme Sport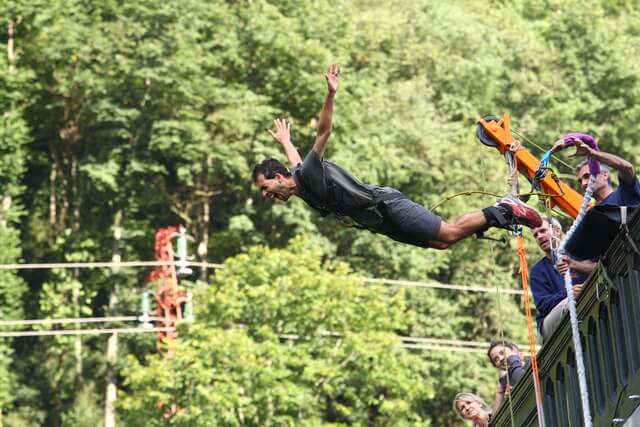 When it comes to an extreme sport to do in Istanbul, the first thing to come to mind is bungee jumping for sure. If you don't know what bungee jumping is, it is basically a kind of extreme sport which people jump from a high place while being connected to an elastic rope. Bungee jumping first started in Pentocost Island when four extreme sports fans jumped off a bridge while tied to an elastic rope in 1979.
Just like in any other sports, some people may not be able to do bungee jumping. If you have high blood pressure, back problems or epilepsy then you won't be able to do bungee jumping due to these conditions. Pregnant and overweight people also in group of people who can not do bungee jumping. Moreover, you should be over 18 to do it.
If you are looking for some excitement during your Istanbul vacation, bungee jumping can be what you are looking for. You can do this sport in Kazlicesme Rally Area, Caddebostan Beach and in many other places in Istanbul. The fee for bungee jumping is around 150 TL for one person and 400 TL for two.
Paintball
Even though paintball may not be as extreme as other Istanbul extreme sport options in this list, it can be much more fun for some people. Especially if you are looking for a group activity to do with your loved ones during vacation, paintball is just for you!
Because paintball is a very fun 2-team sport which people hit and eliminate each other by using paint balls, which is where the name of the game comes from. Taking your family to play paintball together can be one of the greatest gifts to give during an Istanbul vacation. Fees for paintball may be around 35 TL and 65 TL for each person.
Istanbul Windsurfing Extreme Sport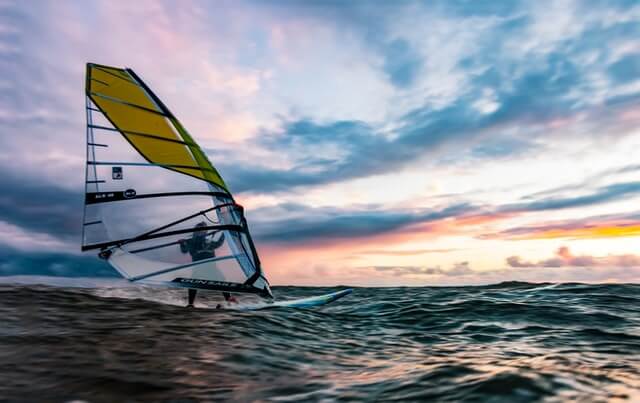 Windsurfing is one of the most fun things to do in Istanbul, especially for sea lovers. If you are planning your Istanbul vacation for summer, you can try out Istanbul windsurfing extreme sport. Windsurfing is basically a blend of sailing and surfing and it is an extreme sport that people do on the surface of the water.
But before you do windsurfing, you should get some training by professionals on how to do it. You can find windsurfing schools in Istanbul and you can do this sport aroud Kilyos area.
Paragliding
Flying may seem like an impossible thing to do for humans. But with paragliding, you can live the experience of flying in one of the best ways possible. Paragliding is an extreme sport that you jump from a slope or a mountain with a parachute and safely land on the ground.
If you want to, you can jump with an experienced paragliding pilot too. Fee for paragliding in Istanbul is around 500 TL and 700 TL for one person. Moreover, you can do paragliding in Karaburun and Silivri areas of Istanbul.
Istanbul Skydiving Extreme Sport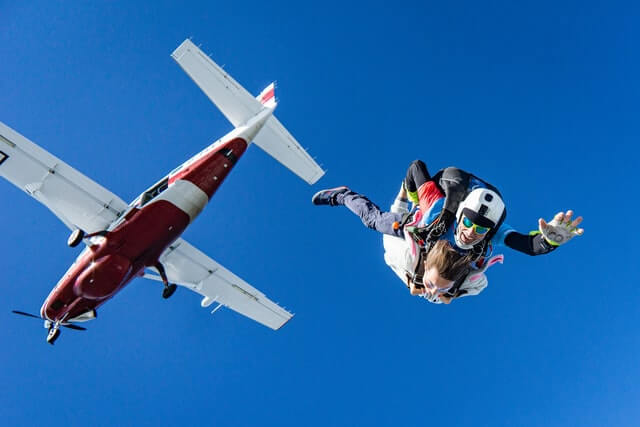 The last Istanbul extreme sport on our list is probably the craziest one. But it is a perfect extreme sport for adrenaline junkies without a doubt. Skydiving is a sport which you jump from a high place, usually an aircraft, and get help from a parachute to land on the ground.
Paragliding and skydiving may seem similar but they are actually two completely different experiences. Paragliding is the experience of soaring in the air with a parachute. But skydiving is basically a free fall from the sky and the parachute is used at the end of the fall, to land on the ground. People with heart problems and pregnant women can't do skydiving due to these conditions. The fee for skydiving is currently around 2150 TL in Istanbul.
For all these extreme sports, please get help from professionals and always follow safety precautions.