As the largest city in Europe by population and one of the best destinations, Istanbul is definitely worth visiting. Since it is one of the few transcontinental cities in the world, you can see a fusion of cultures in Istanbul. With a history spanning over thousands of years, there are lots of sites to see in this city. While the city is a center of history and culture, there is also a vibrant social scene that you will certainly enjoy. However, you might be curious about the safety situation in the city and ask the question: "Is Istanbul safe?". Here you will find the answers you have been looking for regarding safety in Istanbul.
Wondering if a city is safe before visiting is a very common thing, especially for large cities like Istanbul. Actually, learning about safety should come way before you start learning about places to visit and things to do. So to help you get an idea about safety in Istanbul for tourists and expats, we've put together this post. You will also find a list of things to avoid when you travel to Istanbul.
Is Istanbul Safe For Tourists And Visitors?
If you are planning to visit Istanbul, you can be quite confident that you will be safe. While Istanbul is a large and hectic city, the level of crime is not high. However, just like any big city, it is important to stay observant in order to avoid being the victim of a crime.
Make sure to use common sense, be wary of strangers when you go out at night and stay vigilant against pickpocketing. Also, another question regarding safety in Istanbul is whether the city is safe from terrorism or not. However, you don't need to worry about terrorist attacks in Istanbul. Because terrorism in Turkey is contained within a certain area that is far away from Istanbul.
Is Istanbul Safe To Live In?
Aside from being a great place to visit, Istanbul is also very good to live for expats. If you are planning to start living in Istanbul as an expat, you may want to know more about safety. Just like when you are visiting Istanbul, make sure to use common sense when living in this city.
However, you might need to follow some extra rules when you are living here. For example, due to a very busy traffic, Istanbul may not be the best place to drive in. Therefore, you might need to avoid driving if you don't have enough experience. Also, political tension is quite high in Turkey. So, you should avoid political comments online if you want to stay out of trouble.
Lastly, consider learning some Turkish if you plan to stay here for a long time. Because you probably won't be able to find many people who speak English outside touristy areas.
What Are Some Things That I Should Avoid In Istanbul?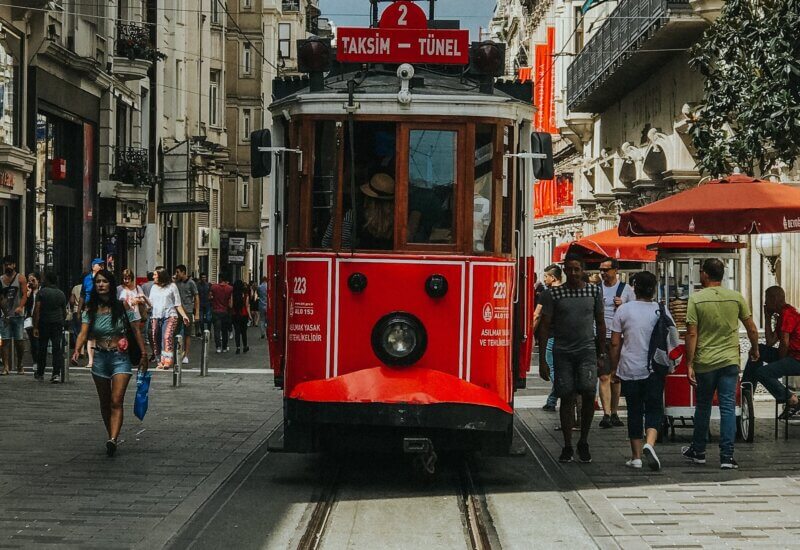 Istanbul is an incredible city to visit and live in safely. As long as you follow some basic rules, you're not likely to run into any problems in this city. It is just like visiting or living in any large city. But there are some things that you can avoid in Istanbul to lower your likelihood of being the victim of a crime. Here are some of these things you might want to avoid in Istanbul:
Using taxi without talking about the price first. Taxi drivers in Turkey are a mischievous bunch, and they're usually looking for tourists to make more money off of. They are notorious for overcharging tourists. So, if you ever have to use taxi in Istanbul, discuss the price beforehand.
Being inattentive to your belongings when walking on a crowded street. Even though violent crime against foreigners is low in Istanbul, pickpocketing is not that rare. Therefore, avoid showing off money and be sure to keep your wallet or bags safe from thieves.
Walking in shady places at night. There are some very beautiful places to visit in Istanbul, as well as some dangerous ones. Regardless of whether you are just visiting Istanbul or living here, make sure to avoid places that look unsafe. This is especially true if you are walking around on your own or at night.
Trusting strangers blindly. Although you don't want to avoid people completely, be cautious about strangers. Be especially wary of people who are too friendly in order to avoid scams.