If you're a big fan of Chinese food and you're in Istanbul looking for a Chinese restaurant in Istanbul, you'll need to do some research to find one. While there are some great Chinese restaurants in Istanbul, don't expect to find a Chinese restaurant or supermarket on every corner. There are relatively few Chinese restaurants in Istanbul compared to other types of restaurants.
You'll be treated to a range of tasty dishes, from mouth-watering dumplings to savory stir-fries, at these Chinese restaurants in Istanbul. They all offer authentic Chinese food, but it's important to note that none of them have spicy hot pot cuisine on their menus. If that's what you're in the mood for, you might want to try one of the many hot pot restaurants in Istanbul instead.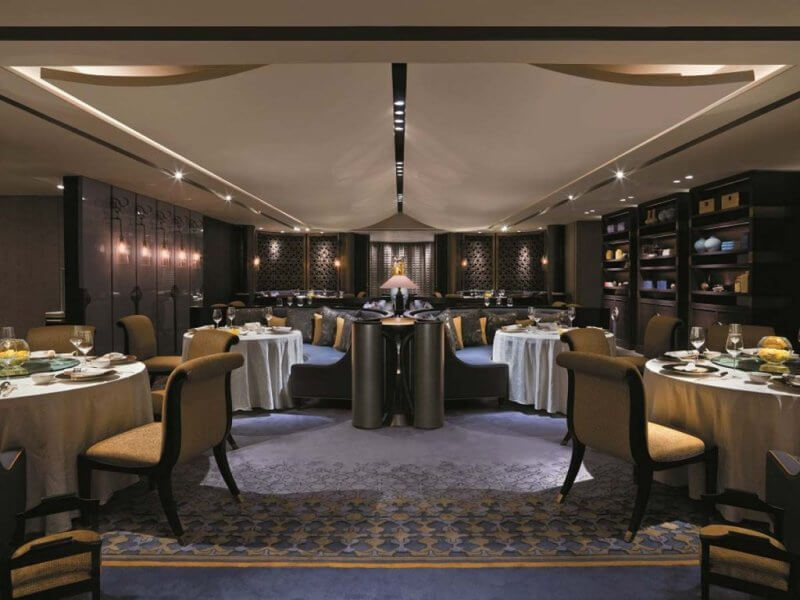 1-Shang Palace, Beşiktaş
If you're seeking an authentic Cantonese Chinese dining experience in Istanbul, Shang Palace at the Shangri-La Hotel should definitely be on your list. Not only is the decor elegantly stunning, but the food is also delicious. Start your meal with the heavenly wonton soup and continue with the two-course roasted Peking duck. You can also complement your meal with a selection of international and Turkish wines.
Other must-try dishes at Shang Palace include the deep-fried eggplant with crispy garlic and the lo-Hei Salmon, which combines salmon sashimi with shredded fruits, vegetables, and a peanut-tahini dressing. The eggplant at Shang Palace is particularly noteworthy, and the lo-Hei Salmon is sure to be a memorable dish. End your meal on a sweet note with their fried ice cream. All in all, Shang Palace is fine dining at its best.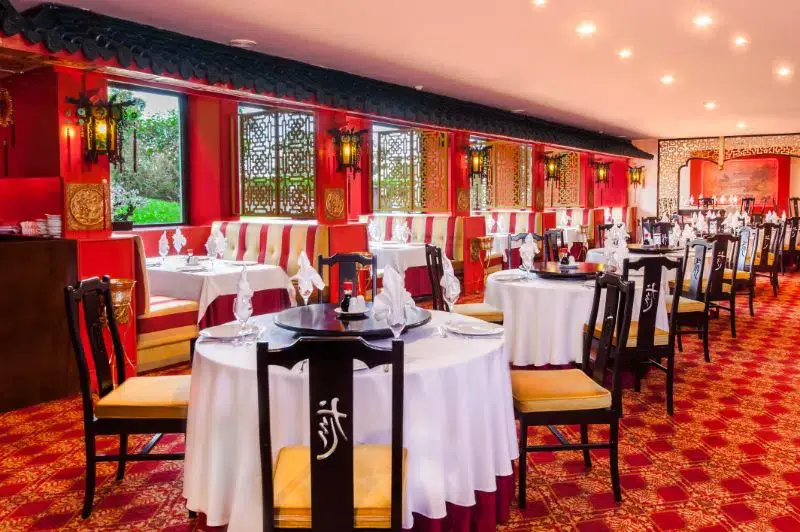 2. Dragon Restaurant, Hilton Istanbul
If you're in search of a top-notch Chinese restaurant serving delicious Chinese food, look no further than the Dragon restaurant. This restaurant, which has been operating in Istanbul since 1987, was originally founded in 1980 in Cyprus. The chefs at the Dragon restaurant are from Hong Kong, so you can trust that you'll be getting an authentic Cantonese Chinese cuisine experience. The decor at the restaurant, which comes from Taipei, is also noteworthy.
There's a range of savory dishes to choose from at the Dragon restaurant, including the classic crispy duck and a delectable beef with orange. Other must-try dishes include the lobster dishes and the incredible chicken with lemon sauce. Don't forget to order the pineapple fried rice as well. You might want to enjoy these delicious dishes on the restaurant's small covered terrace.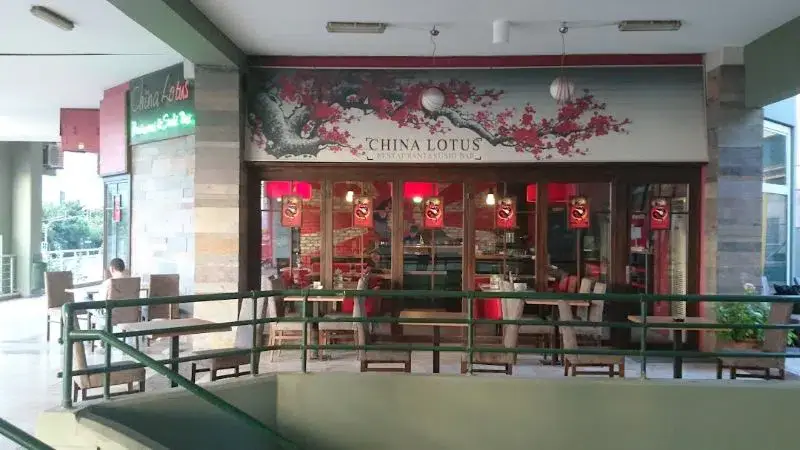 3. China Lotus, Ataşehir
For the past 6 years, China Lotus has been welcoming guests to their restaurant, which serves a wide range of authentic Chinese cuisine, including sushi. If you're in the mood for noodles, there are plenty of options to choose from, including the crispy chicken with hot ginger sauce, which packs a real punch.
China Lotus's Chinese food menu includes soups, appetizers, salads, and noodles, all of which are incredibly authentic, especially the noodles. In addition to the peach rolls and mango sushi, there are also healthier options available in the morning, such as salads. If you go for a salad, be sure to try the Chinese salad, which is made with finely sliced raw ingredients. The atmosphere at China Lotus is friendly and homely, making it a great choice for a comfortable and satisfying meal.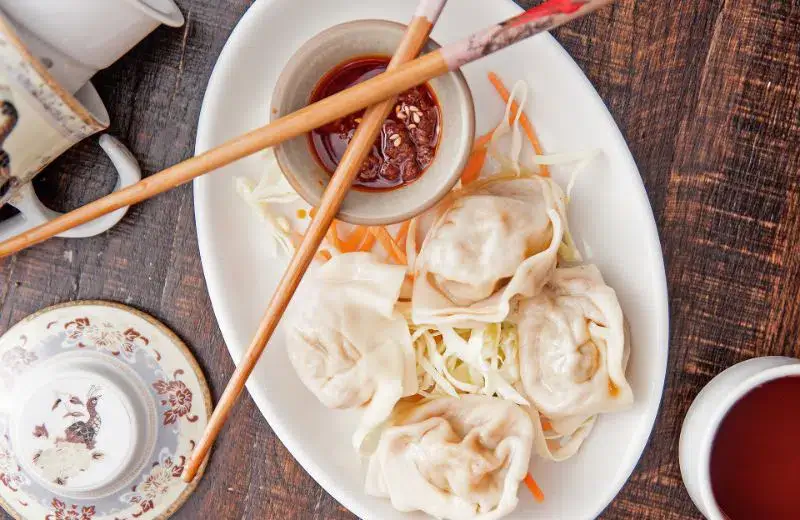 4. Çin Büfe, Taksim
If you're looking for Chinese Restaurants in Istanbul around Beyoğlu – whether to enjoy with friends or on a date – this casual dining Chinese restaurant in Istanbul is a great place to create memories over excellent Asian cuisine. While they do offer a takeaway service, it would be a shame to miss out on the lovely atmosphere of the restaurant. Their name, "Chinese buffet," gives you an idea of what to expect.
This is one of the few Asian restaurants in Istanbul that has ayran on the drinks menu. The Peking duck (kızarmış ördek) is a bit on the expensive side, but there are also set menus available. The Chinese noodles are a must-try, especially the peanut chicken noodles with curry sauce (kori soslu fıstıklı tavuk erişte).
The only downside is that they don't have an English menu. If you want good food in a place that feels like "Little China" (unfortunately, the Little China restaurant is now closed), this is the spot to visit.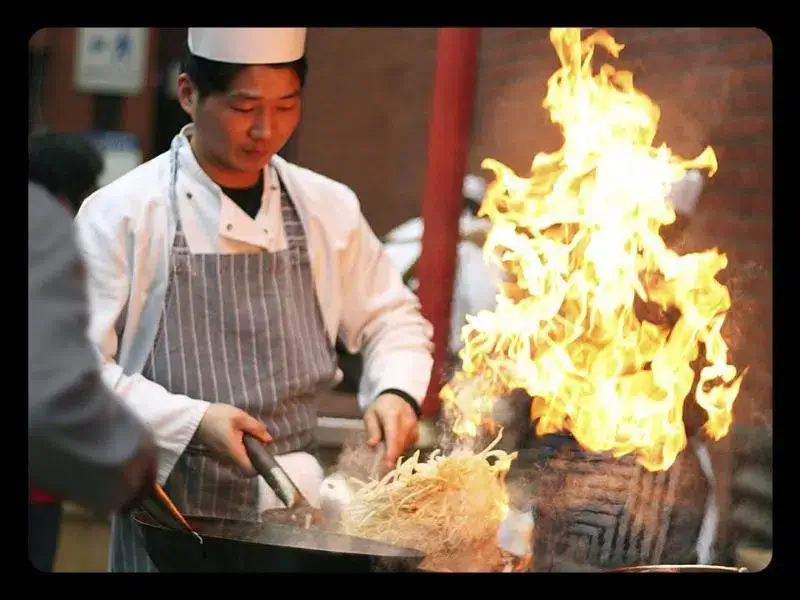 5. Noodle House, Beşiktaş
While this restaurant serves Japanese food as well, it's a great spot for Chinese noodle lovers. The noodle house allows you to fully customize each dish by first selecting one of the aromatic noodles and then adding any extras you want. Finally, you can choose from a variety of sauces, including sriracha and teriyaki sauce. This allows you to create a savory fusion that's tailored to your taste.
Some of the most delicious dishes at this restaurant are the vegetarian options. Other menu items include fried ramen, rice sticks, and spring rolls. The summer rolls have such a bright and refreshing taste that they'll make you feel like it's summertime!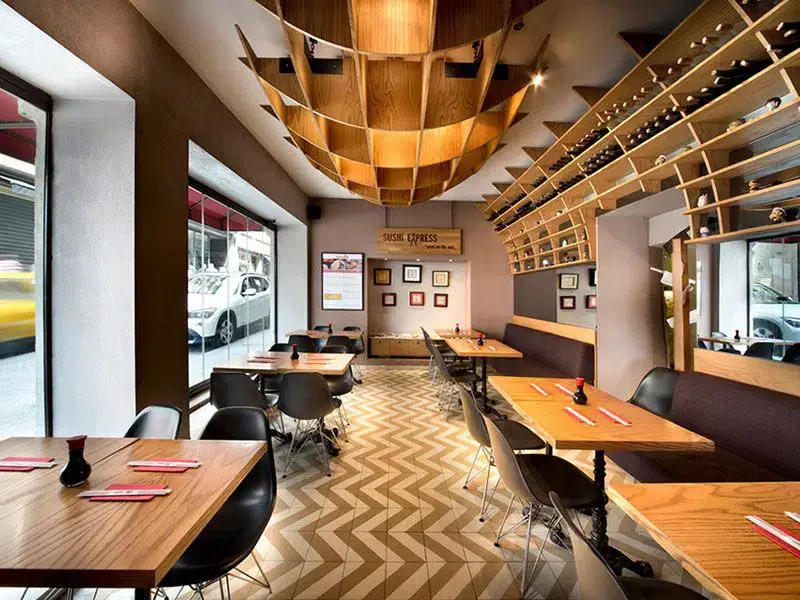 6. Chinese & Sushi Express
Chinese & Sushi Express is an Asian restaurant chain that can easily be found in any food court in any shopping center in Istanbul. This restaurant offers a combination of Chinese and Japanese cuisine, allowing you to enjoy the best of both worlds. One popular menu item is the Shanghai Bento, which includes dumplings, edamame, rice with vegetables, crispy chicken in ginger sauce, and a soft drink. If you're looking for something healthier, you might want to try the Hawaiian poke bowl.
Chinese & Sushi Express has branches on both the European and Asian sides of Istanbul. If you don't want to eat in a shopping center or any random outdoor seating area, you can also use their takeaway service. All of their dishes, especially the sushi, are tasty and worth trying.
Final Words
We hope you enjoyed reading our list of the best Chinese restaurants in Istanbul and that it gave you some ideas for where to eat on your next visit to the city. If you're looking for more options, be sure to check out our blog for more information on the best places to eat in Istanbul. From Turkish kebabs to sushi bars, we've got you covered!