For those who want to get away from the hustle and bustle of the city and get some calm and fresh vibes in Istanbul during their vacation, Princes' Islands is the place to do that. Because this district of Istanbul is an amazing spot for having quiet and peacful time. Especially on weekdays, visiting this place can feel like getting a glimpse of paradise since it usually does not get crowded too much.
Princes' Islands is not like any other district in Istanbul. Its beautiful nature, streets, landscapes of gorgeous buildings and everything about this place is absolutely fascinating. If you haven't had enough time during your first Istanbul trip to visit this place, it can be worth to come for a second time to this city just to spend some time here. Coming to this place with your family can be the peak of your vacation in terms of spending quality time together.
In this blog post, you can read about history and geography of Princes' Islands. In addition, you can learn about some of the amazing things to do here.
History and Different Regions of Princes' Islands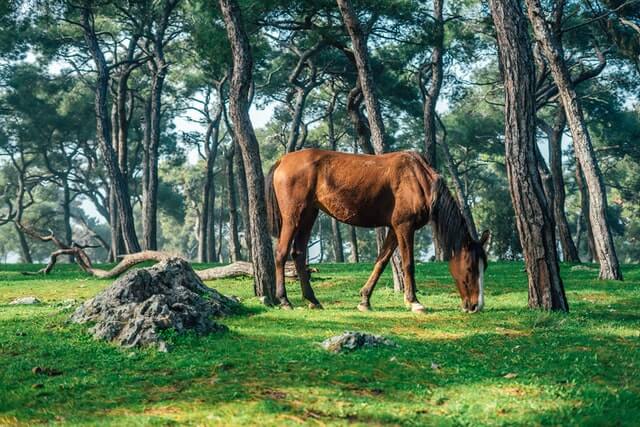 This place is in the northeastern parts of Marmara Sea and it is an archipelago. It is also a district of Istanbul too. The district includes nine islands and two cliffs. We can say that Buyukada is the center of this district and it has five neighborhoods. The islands and the cliffs in the district can be listed as:
Buyukada
Heybeliada
Burgazada
Kınalıada
Tavşan Adası
Sedef Adası
Sivriada
Yassiada
Kasikada
Yıldız Reef
Dilek Reef
This district in Istanbul had different names throughout history. Some sources say that during the Byzantine period, this was the place where royal people such as Byzantine princes spent their exile times. So the district is called Princes' Islands because of that. Another theory about how the place got its name is that Justin I ordered the construction of a huge palace in the Buyukada part of the district.
Climate and Geographical Features of Princes' Islands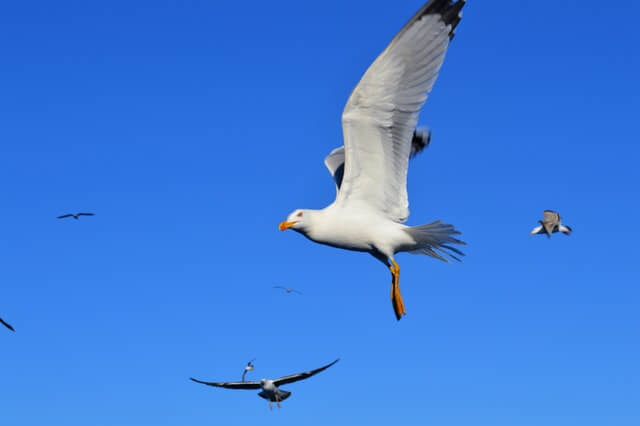 At the end of the Cenozoic era of the geologic time periods, there were some movements happening in the Earth's crust. As a result of these movements, the Bosphorus opened into leaving some parts of a peneplain area under water. Some parts of this peneplain managed to stay above the water and today we know these parts as Princes' Islands.
The Kasikada, Buyukada, Burgaz and Heybeliada parts of the district are higher than their surrounding islands. Moreover, there are lots of hills that have different heights in these islands.
The climate of this district is not very different than other parts of Istanbul. One difference that stands out about this place's climate is that it can get a little hotter than the other places in the city. In the winter time, it almost does not snow at all. In summer time, it does not rain very often in this district. There are also lots of scrub pine trees and regular pine trees in the islands too.
The best time to visit this district of Istanbul can be during summer and fall. You can spend your hot summer days while enjoying the beauties of this place. And it can be a better idea to visit in fall than in spring because it can get a little cold during spring in here.
Activities to Do in Princes' Islands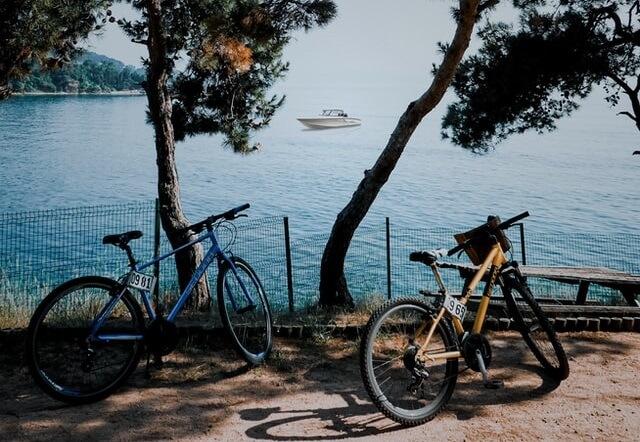 Go On a Bicycle Tour in the Beautiful Streets of Buyukada
Walking around Buyukada can be a lot of fun. But discovering Buyukada with a bicycle can be even more fun. While you are here, you can easily rent a bike and have a bike trip with your friends or family.
Visit the St. George's Cathedral
St. George's Cathedral is also known as Aya Yorgi Church in Turkish. This wonderful church was built in the mid 18th century.
See the Fascinating View of Marmara See from the Adakule
The view of Marmara Sea can feel even more fascinating if you see it from Adakule. Adakule is a fire tower where you can do birdwatching as well.
Have a Romantic Walk with Your Significant Other in Asiklar Road
If you are visiting this amazing place with your significant other, you need to see Asiklar Road. Asiklar means "lovers" in Turkish and it can be the most romantic part of your vacation to walk around this street.
If you liked this blog post you can find more blog posts about what to do in Istanbul by clicking here.