Turkish cuisine is full of delicious dishes that are very unique, tasty and alluring. In Istanbul you can find a diverse mixture of food from different regions of the country. Also, Istanbul has its own unique foods whose origins mainly go back to Ottoman cuisine. Just like any large city in the world there is a huge street food culture in this city, too. Since there are many great options to choose from, deciding what to eat in Istanbul can be hard. Here are some of the best Istanbul street food options to try out on your next visit to the city.
1. A Must-Try Istanbul Street Food: Doner Kebab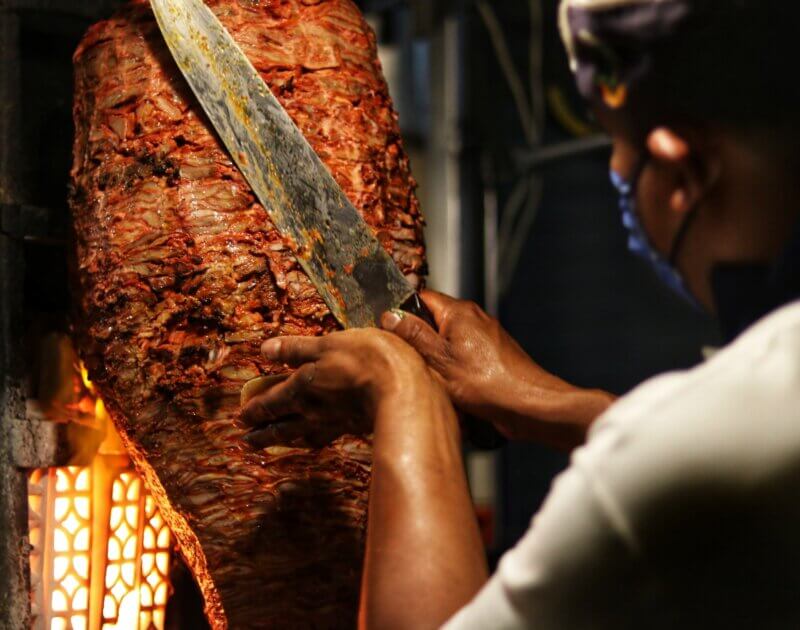 One of the most well-known foods from the Turkish cuisine, doner kebab is absolutely worth mentioning. You might have tried it before in your country, but "doner" in Turkey will be a completely different experience. Although it is perfect for eating on the go, you can sit down and enjoy it more fully. Either way, it is certainly worth checking out.
2. Keeping It Savory With "Kokorec"
When you are walking on the Istanbul streets, you will most likely smell this incredible street food. Vendors prepare it from lamb intestines that they carefully clean out. Even though the idea of eating it may be a bit yucky for those who don't like offal, its taste is exceptional. Also, many consider it the perfect hangover food.
3. Let's Try Something Sweet With Turkish Ice Cream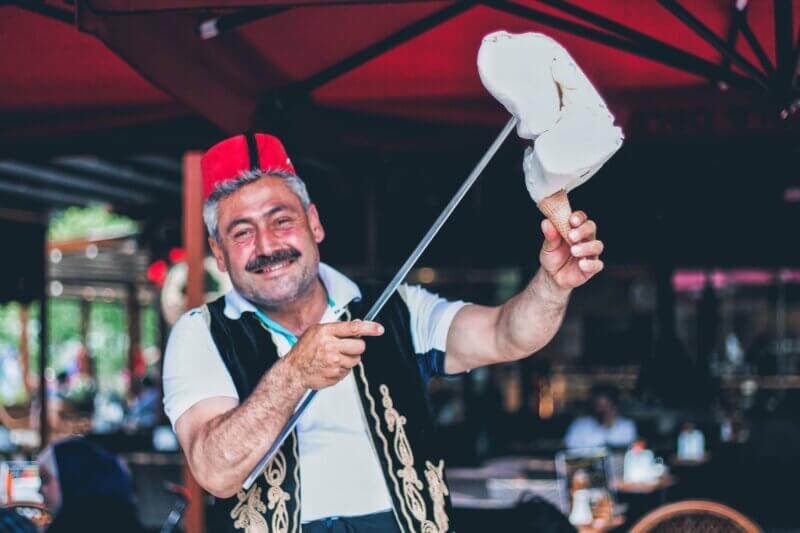 If you have a sweet tooth, you can try Turkish ice cream: "dondurma". You can get the best Turkish ice cream from vendors who sell it in traditional clothing. It has a very unique flavor that is creamy and rich. Also, the texture of Turkish ice cream is very distinctive, too. By the way, Turkish ice cream vendors usually show some playful tricks, so be ready to have fun.
4. Another Great Istanbul Street Food: Kofte-Ekmek (Meatball Sandwich)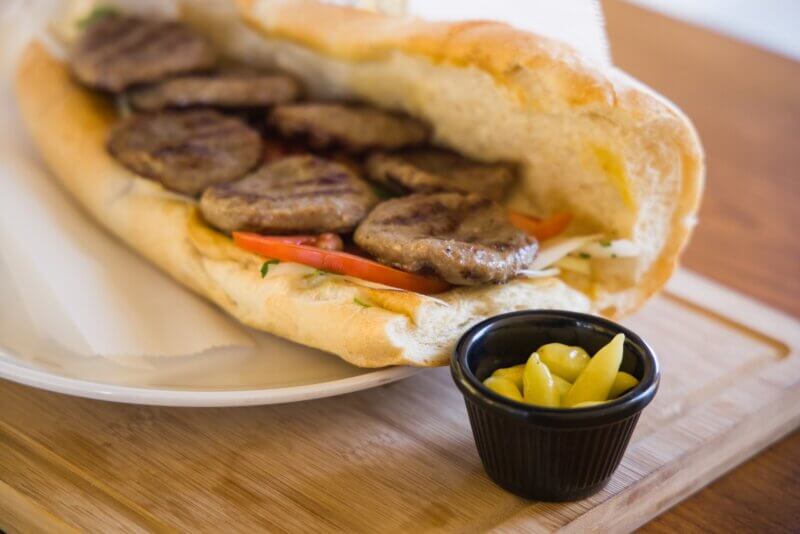 Flat meatballs with perfect seasoning between traditional Turkish bread… This Istanbul street food will not only fill your belly but its taste will also satisfy you. When the vendor asks you if you want onions with it, just say "Yes!". You will not regret it.
5. A Morning Can Not Be Complete Without "Simit"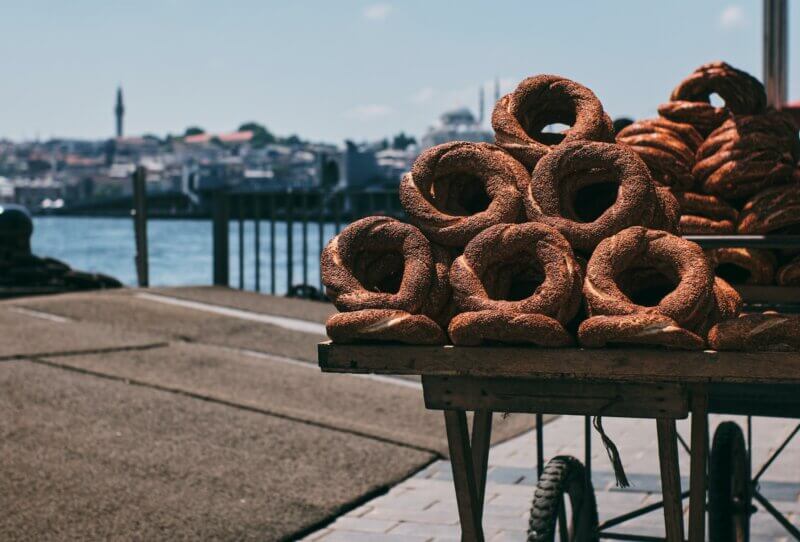 One of the most popular breakfast foods in Turkey is "simit", the Turkish bagel. It is a crispy, small and circular bread that is a staple for many people. Although it is mostly savory, the tiny amount of grape molasses in it gives it a sweet undertone.
6. Something To Wash It All Down: "Cay" (Tea)
Even though it is not technically a street "food", tea is worth mentioning. Turkish people love tea, and when you are in Istanbul you will surely love it, too. Regardless of the time of the day, you can have a cup of tea in Istanbul. Just like Turkish coffee, Turkish tea has its own distinctive characteristics. Try it when you are in Istanbul and you will see why Turks love it so much.
7. A Mouth-Watering Istanbul Street Food Option: "Cig Kofte"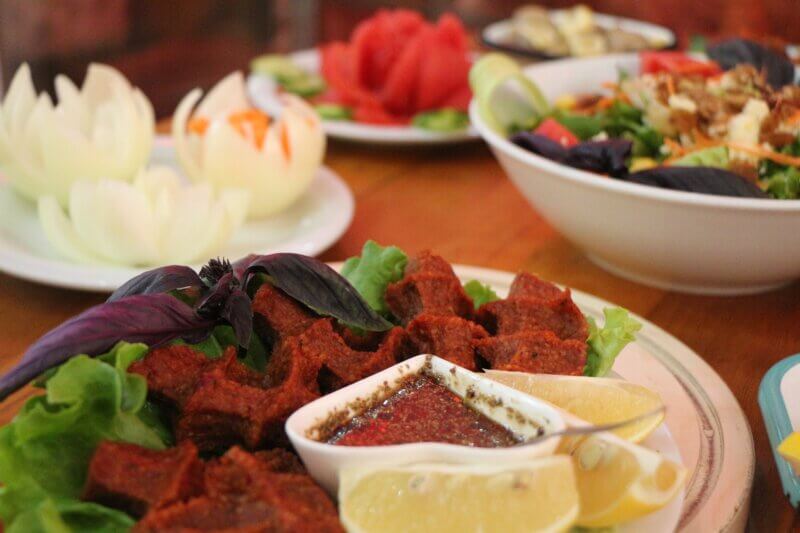 "Cig kofte" literally means "raw meatball" in Turkish. Originally it was a form of steak tartare with special seasonings. However, mostly you will find meat-free versions which include bulgur. The spices in this Istanbul street food make it a delicious option that is totally worth trying.
8. Don't Forget To Try Out "Pide"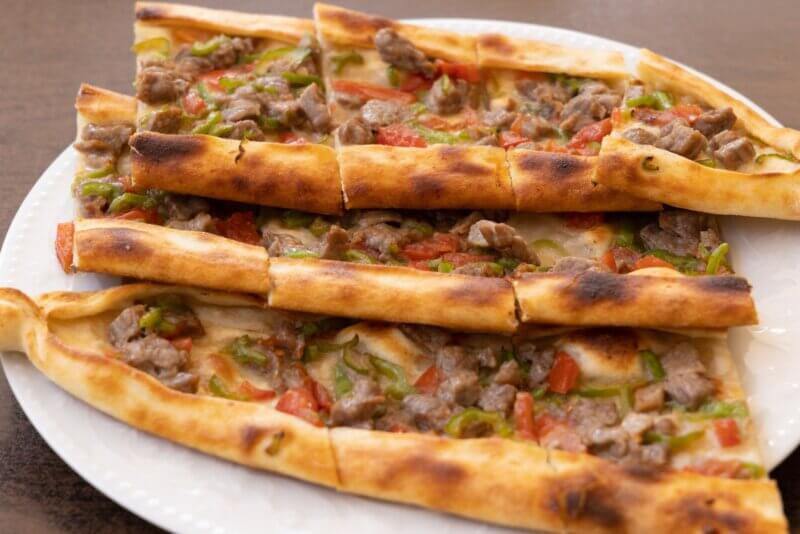 If you are looking for the perfect dinner option, try out "pide". This is a type of dish which is quite similar to pizza and you can choose many different toppings. The most common toppings are ground beef or melted cheese.
9. How About Some Turkish Pizza: "Lahmacun"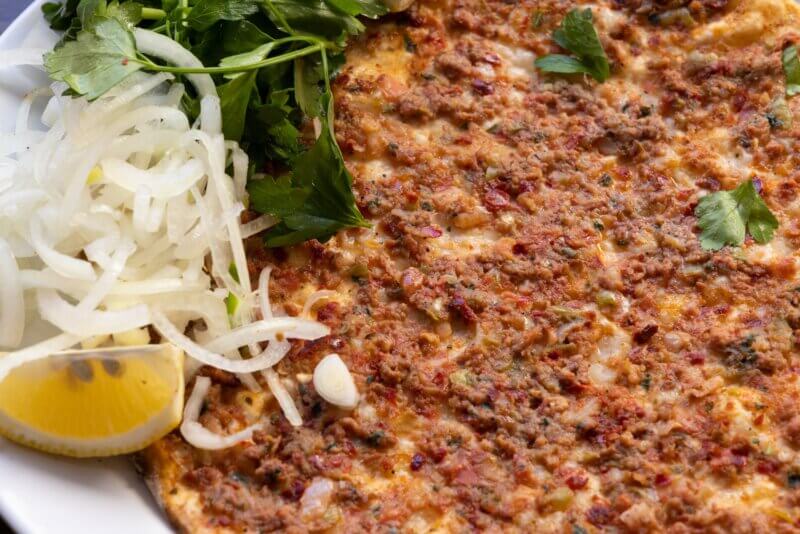 Speaking of pide, we should also mention "lahmacun". This one, too, is similar to pizza but its toppings are more uniform. Lahmacun is a basically a thin piece of dough with a special paste which has ground beef, onion and spices. When you are trying out lahmacun, make sure to fill it with some greens and squeze some lemon on top. The freshness of the greens and lemon juice will complete the dish.
10. The Ultimate Mussel Experience: "Midye Dolma"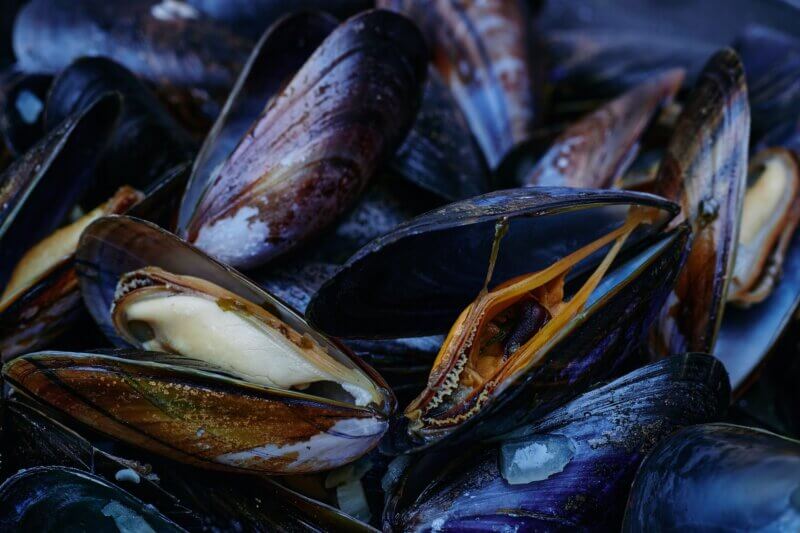 If you get hungry during your free walking tours in Istanbul, try out "midye dolma". It is basically mussels stuffed with spicy rice and its taste is phenomenal. Delicious and nutritious, midye dolma is also perfect to have on the go. But be careful, you might find yourself unable to stop eating once you try.