Istanbul is a beautiful and hospitable city that envelops you with warmth, bright colors, the aroma of the sea, and the spices of the local bazaars. This city has easily fallen in love with thousands of travelers, but there are some nuances, ignorance of which can spoil the trip as in any tourist city.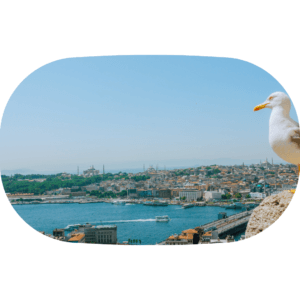 We tell you about things that you definitely should NOT do if you want to learn only about the best side of Istanbul and get positive memories.
Beware of the Asian part of the city
We all remember from school that Istanbul is on two continents at the same time. But for some reason, many tourists choose to visit only the European part: some cannot get there, and some even think there is a ghetto here. This is complete nonsense!
The Anatolian Side is as culturally and historically rich as the European Side.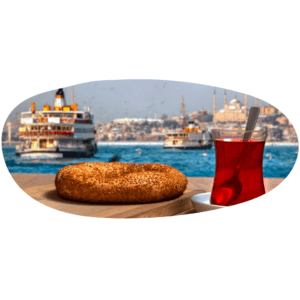 Visit "historical" baths (hammams)
About 60 traditional public baths – hammams have been preserved in Istanbul. It would seem, choose anyone. But the trouble is that some of them are typical tourist attractions. There are many such fake baths in the Fatih area, so we do not recommend trusting the touts and leading to the first offer. It is better to read in advance about the baths in a convenient area for you and choose the best one.
Be led by the persuasions of restaurant touts
To paraphrase a well-known expression, a good restaurant does not need such active advertising. There are especially many such persistent mustachioed men in the Galata Bridge area. And no matter how tempting the prospect of eating a fish with a view of the Sea of Marmara-do not be fooled. There are places with a view no worse, and the fish in them will definitely not disappoint you. We have already mentioned several of them on our site.
Spend a lot of time sightseeing
Majestic mosques, bustling bazaars, mighty fortresses, and elegant palaces-to see all the sights of Istanbul is not enough for ten trips. Therefore, immediately upon arrival, turn off the internal control freak and drop this irresistible desire to see everything.
Choose a couple of the most interesting places, and then exhale, drink a cup of fragrant coffee and let Istanbul open up to you in all its glory.
Eating fish at high prices in The Bosphorus
The fact that you will pay very high prices for a fish you will eat by the Bosphorus will give you the feeling that you have eaten the last fish in the throat. For this, you need to research thoroughly and choose the restaurant where you will eat fish—both in terms of quality and price. Otherwise, the bill at the end of the day may force you quite hard, and you may not enjoy the fish you eat.
Getting into traffic during rush hour
Driving is not always the cheapest or most comfortable way. Instead of crossing a bridge or getting into traffic with a car, try the ferry+taxi method. At least you will not experience nervous stress.
Trusting people you don't know
Although our country is helpful and friendly, you should not consider the suggestions and recommendations of people you do not know not to lose your money.
Istiklal Street, People, Reactions
When Taksim is mentioned, Istiklal Avenue comes to mind; You will most likely come here. Here you can see almost everything on this street. However, if you don't suddenly plunge into the crowd because the average Istanbul person is tired, you will help them. Especially after working hours, people want to "cross the street and go home." So proceed with caution and calmness.