Looking for the best

hotels near Istanbul Airports

? Do you want to spend a few days near an airport in Istanbul?
In this article, find the hotels near Istanbul Airports.
These hotels are preferred by travelers passing through Istanbul who want to stay close to the airports. Some of them are very luxurious, others offer home-like comfort, some have a swimming pool, others offer a forest for walking by far…
Before we start, here is some information about transportation and how to get to the city from the airports in Istanbul.
Transportation to and from Istanbul airports
There is no public transportation to the airports in Istanbul.
Generally, hotels near Istanbul airports offer a paid transfer or a free shuttle to pick you up at the airport at your arrival time.
If you want to go to the city from the airport, you can choose a private or shared airport transfer.
If you want to get to the city from a hotel on this list, you will need to :
call a cab or an Uber (ask the reception of your hotel to call you one).
or if there is public transportation (bus, streetcar, metro) near your hotel, you will need an Istanbulkart to get around.
New Istanbul Airport Hotels
Yotel offers 2 hotels at the new Istanbul airport. The first hotel is located inside the Istanbul airport, on the departure level, near the passport control. Transit passengers and those with long delayed or cancelled flights will find very spacious and luxurious accommodation featuring innovative, modern and technological designs. It is truly a high-end hotel with comfort and attentive service to its guests. A little more: it also offers accommodation by the hour. It has a bar and restaurant that are always open, as well as a gym and meeting room.
The second Yotel at the airport is located just outside the airport, a few steps from the exit. It is available for a long stopover or a short stay in Istanbul. It is one of hotels near Istanbul Airports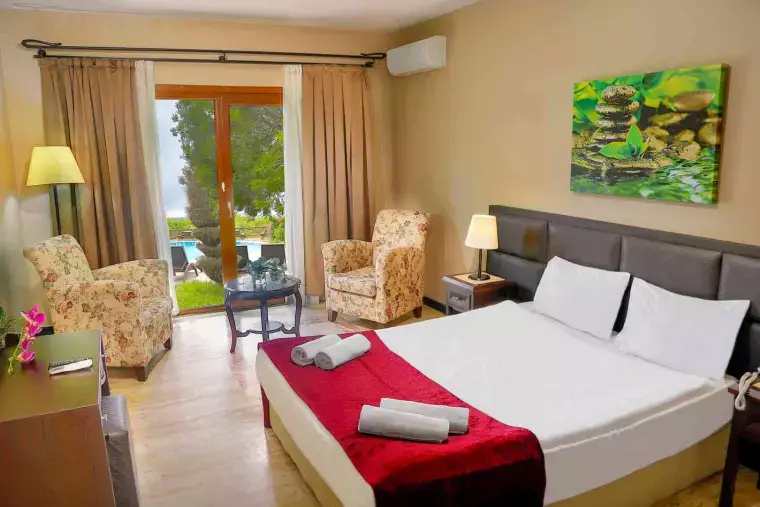 Durusu Hotel is located 14km from Istanbul airport, in an unspoiled nature, far from the crowds of the city, on the shore of Terkos Lake. The hotel offers rooms overlooking the garden or the lake and has indoor and outdoor restaurants and pools, a decorated bar, a fitness room and a large garden with a 3 century old plane tree.
The hotel offers you the experience of comfort in a clean environment, away from everyday life and in the tranquility of nature. A very pleasant place to stay during a stopover for example.
Melanj Airport Hotel is located in Arnavutköy, 10 minutes from Istanbul Airport. Its rooms are carefully decorated in a modern yet warm style and are very comfortable. Guests can use the terrace, garden and large lounge. Breakfast is buffet style.
The restaurant offers a buffet and cold cuts to its guests. The establishment is also a 15-minute drive from the Belgrade Forest. Perfect for hiking or picnics. It is one of hotels near Istanbul Airports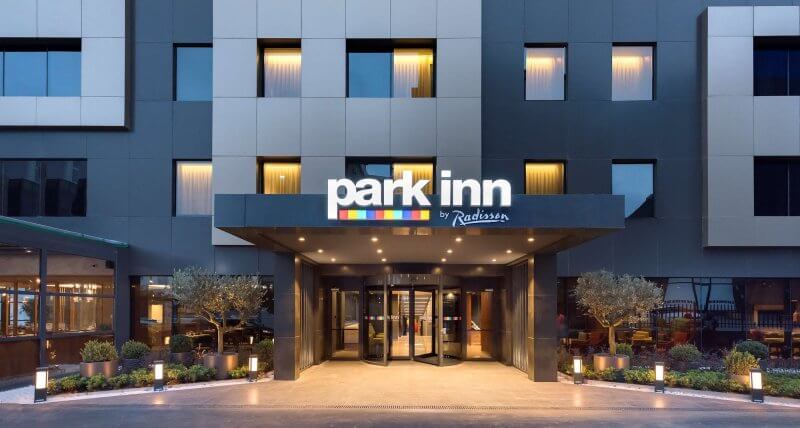 It is located 20 minutes drive from Istanbul Airport. It offers 97 colorful and comfortable rooms. Modern and elegantly designed with a view of the mountain and the pool. Moreover, they are soundproofed and offer a relaxing calm. You can start your day with the rich flavors of the buffet breakfast, then discover Turkish and international specialties in the garden restaurant with a view of the nature.
One can enjoy the services such as creative cocktails in the lobby lounge, state-of-the-art meeting rooms, equipped SPA, garden, sports center and indoor pool.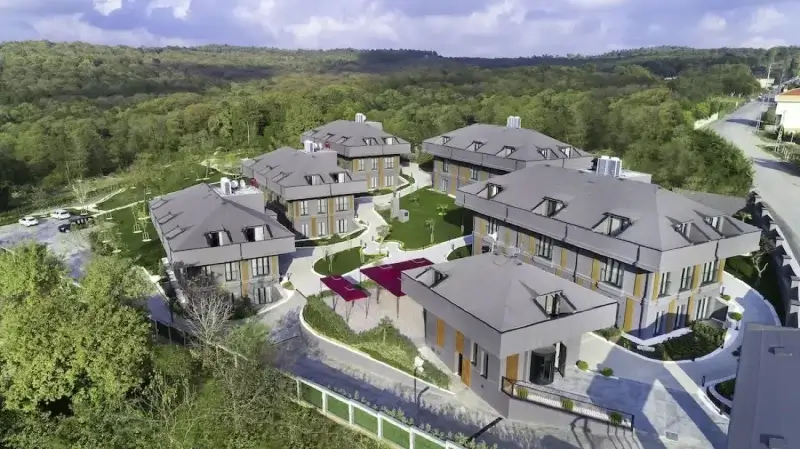 Located 10 minutes drive from Istanbul Airport, the hotel offers different types of rooms with modern design. Composed of 5 different blocks, located in a large garden, the hotel offers a luxurious accommodation experience with nature as a bonus. Being close to the airport, it offers an excellent privilege for your business trips and short or long stays.
The restaurant serves a hearty breakfast in the morning and regional specialties at lunch and dinner. It is one of hotels near Istanbul Airports
6. Airport Express Hotel Istanbul
Enjoying a prime location, Airport Express Hotel Istanbul is a 20-minute drive from Istanbul Airport. It serves its guests with spacious and differently designed rooms. One can easily reach the airport as it provides day and night shuttle service.
The hotel has a buffet breakfast with a rich menu. Thanks to the 24-hour room service, you can make the most of your time in the room. If you wish, you can enjoy the Turkish cuisine served in the restaurant. It is one of hotels near Istanbul Airports