Are you curious to learn about some of the best Turkish desserts to try? If that is the case, you may want to keep reading!
For those interested in exploring a beautiful country, Turkey can be an excellent place to visit. There are many wonderful places in Turkey to check out and in this country, there are numerous activities to do.
One of the things to do in Turkey is to explore its local cuisine. You can taste lots of delicious dishes in this country. And if you have a sweet tooth, you certainly can find lots of incredible dessert options here.
Now, if you are ready to learn about some of the best desserts to enjoy in Turkey, let's check out some of them…
What are Some of the Best Turkish Desserts to Try?
In Turkish cuisine, there are a lot of different food options. This is definitely the case when it comes to desserts, as well. Because there are lots of dessert choices in this cuisine.
So if you are trying to find the best Turkish desserts to try, this can be a tough thing to do, since there are numerous options to know about.
But on this post, you can find some of the top desserts to enjoy while travelling Turkey. Some of the choices we will mention are baklava, kazandibi, Turkish semolina halva and güllaç.
When It Comes to Turkish Dessert Choices, Baklava is One of the First Options to Come to Mind
Baklava can be a Turkish dessert that you have already heard about. In Turkey, you can taste delicious and traditionally made baklava, with varying types of it.
Şekerpare is a Delicious Turkish Dessert to Check out
Many Turkish desserts are very sugary and şekerpare is one of them. If you really have a sweet tooth, this dessert can be an amazing one to taste.
Do You Like Desserts Made with Milk? Kazandibi Can Be a Nice Choice
In Turkey, desserts are categorized as "sherbet desserts" and "milky desserts". One of the tasty milky desserts in Turkish cuisine is kazandibi, which can be another nice Turkish dessert choice.
Sütlaç (Rice Pudding) is One of the Turkish Desserts to Try
Another nice Turkish dessert that is made with milk is sütlaç. While some like it thick, some like this dessert runny and milky. Regardless of which option you prefer, this dessert can be awesome.
Turkish Semolina Halva is a Tasty and Traditional Dessert Choice in Turkey
Although this one is a lesser known option, it is a delicious and traditional dessert choice in Turkey to try out.
Künefe (Knafeh) Offers a Wonderful Contrast with the Cheese in It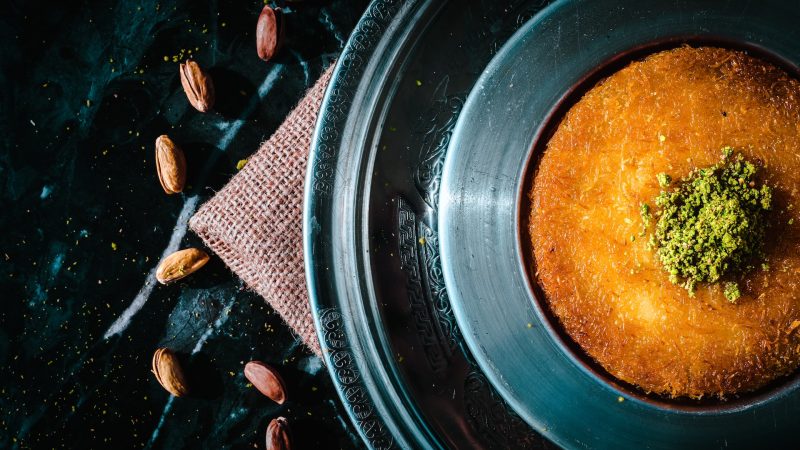 While it is another very sugary Turkish dessert, the cheese in it can help balance the flavors and the result can be very delicious.
Güllaç is Certainly Another One of the Turkish Desserts to Try
While it may not be for some people, güllaç can be another excellent one among the Turkish desserts to try.
Try Turkish Ice Cream If You Can Manage to Take It from the Seller
Some Turkish ice cream sellers can be very playful and fun with their tricks, and if you want to enjoy a tasty ice cream, Turkish ice cream can be a superb choice.
Ekmek Kadayıfı is Another Tasty Dessert to Try While in Turkey
You can consider trying ekmek kadayıfı while in Turkey and enjoy it with some kaymak or ice cream.
When Talking About Turkish Desserts, We Should Also Mention Turkish Delight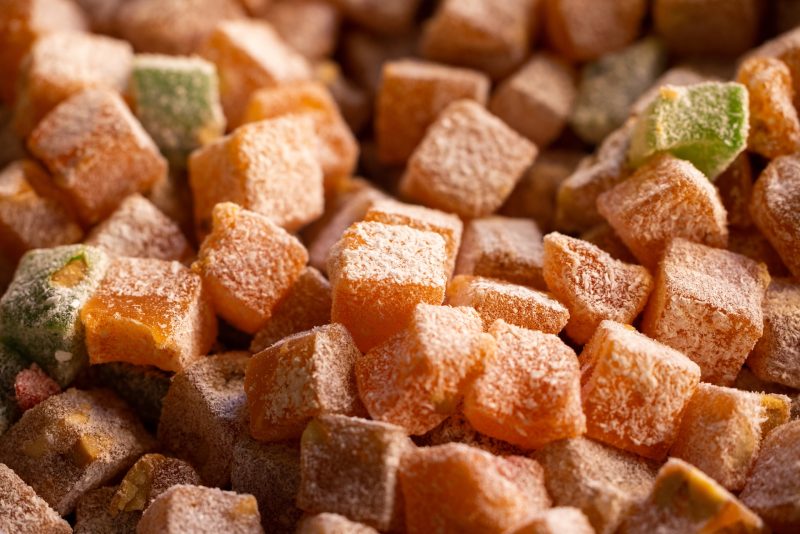 Lastly, another one of the Turkish desserts to try can be Turkish delight, which has lots of different variations.
Turkish Desserts to Try Final Words
Many of us like to end a nice meal with a tasty dessert. Also, desserts can be great snack options, too. In Turkish cuisine, there are lots of desserts. On this post we have discussed some of the best Turkish desserts to try.
When you are visiting Turkey, you may find yourself looking for a delicious local dessert to enjoy. In this case, you can consider the options that we have shared with you here. Beyond these options, there are many other desserts in Turkey that can be awesome to try, as well.