Istanbul is a city that is full of diversity, wonder, and energy, making it a great destination to visit at any time of the year. With its rich history and strategic location, Istanbul has become a melting pot of cultures, offering a truly unique and unforgettable experience. From its stunning architecture and delicious food to its lively nightlife and friendly locals, there are so many reasons to visit Istanbul and make it your next destination. Don't miss out on the chance to explore this amazing city for yourself.
Istanbul is a city with a rich history that spans over 8,500 years and has served as the capital of three empires: the Roman, Byzantine, and Ottoman Empires. Its unique location straddling two continents, Europe and Asia, and its blend of Islamic and Mediterranean cultures make it a captivating destination. With a population of over 15 million, Istanbul is one of the world's busiest air travel hubs, with two international airports.
It is also a popular tourist destination, ranking as the fifth most visited city in the world, and has been designated the European Capital of Culture and the European Capital of Sport. In addition to its cultural and sporting events, Istanbul is also a leading congress destination.
It boasts over 75 museums, 100 shopping malls, and 4 historic bazaars, as well as 5 imperial palaces and many other grand mansions and pavilions. The city's transportation network includes a metro, subway, tram, buses, ferries, and sea-buses, making it easy to get around. Istanbul experiences all four seasons throughout the year.
Top reasons to visit Istanbul
Istanbul is a diverse, vibrant, and exciting city with a range of top-quality attractions and activities. It is the fifth most popular tourist destination in the world and visitors are drawn to the city's magic and contrast.
If you are considering a trip to Istanbul but are unsure, consider these eleven reasons for why you should visit: its rich history and cultural heritage, stunning architecture, diverse and delicious food, lively nightlife, welcoming locals, beautiful natural surroundings, abundant shopping opportunities, numerous museums and cultural centers, four distinct seasons, ease of transportation, and the chance to experience something truly unique and memorable.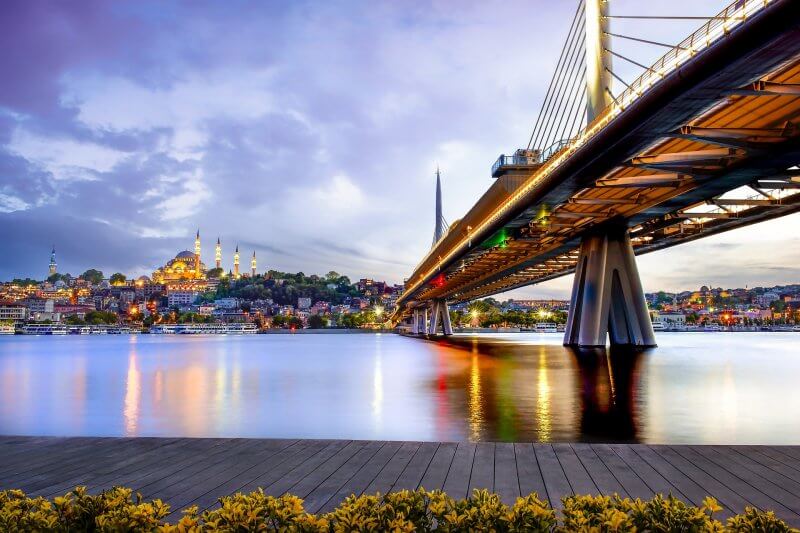 Enjoy the Istanbul Attractions
Istanbul offers a range of unique and exciting experiences and attractions that are sure to thrill you. Explore the city's rich history and visit the landmarks that have served as the capital of three great empires. Take in the breathtaking views of Istanbul and marvel at the city's beauty. You can also delve into the world's precious treasures at the Topkapi Palace or browse the art at the many museums throughout the city
Witness the amazing landmarks
Istanbul's stunning skyline is a blend of historical sites and landmarks from various periods, including Roman aqueducts, Byzantine churches, Venetian towers, and Ottoman palaces. The city's rich history is reflected in the diverse architectural styles that can be found throughout the city.
Istanbul's skyline is a stunning blend of monumental minarets, skyscrapers, and plazas. The Historical Peninsula and the Bosphorus are particularly breathtaking and are sure to fill your heart with joy. Some of the most popular historical sites to visit in Istanbul include the Hagia Sophia, the Topkapi Palace, the Blue Mosque, the Basilica Cistern, the Maiden's Tower, the Dolmabahce Palace, the Grand Bazaar, and the Galata Tower.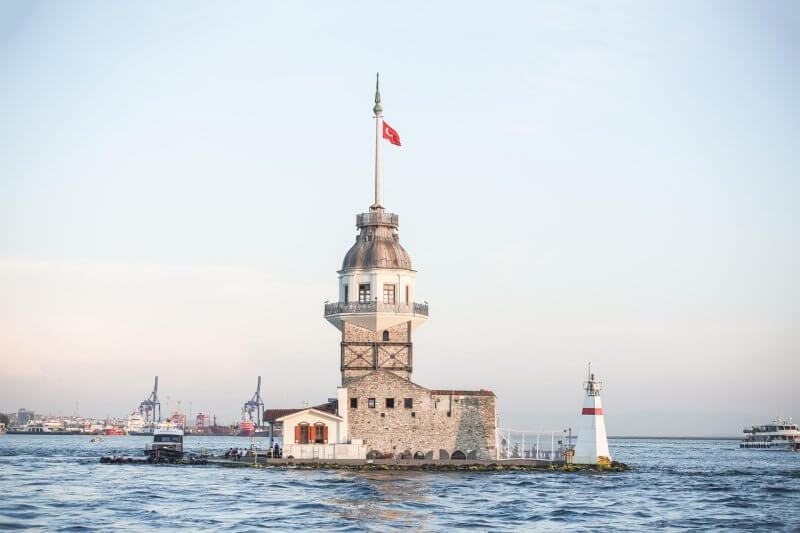 Experience the lively Metropolis life
As one of the most vibrant and dynamic cities in the world, Istanbul offers a wide range of international events, including film, music, and theater festivals, as well as international biennials. The city is home to over 80 museums and numerous art galleries that showcase a range of culture, arts, and history, including painting, sculpture, and photography. There is always something to see or do in Istanbul, making it a truly lively and exciting metropolis.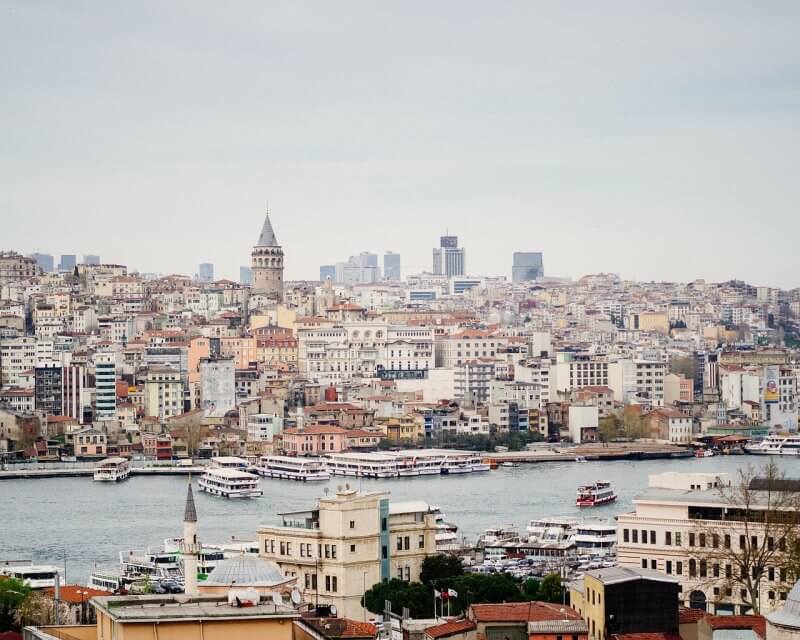 Admire the Hagia Sophia
It sounds like you are describing the Hagia Sophia, a historic building in Istanbul that is now a museum. The Hagia Sophia was originally built in 325 AD as a church, but was later converted into a mosque after the Ottoman conquest of Istanbul in 1453. It has undergone several renovations and rebuildings over the centuries, including after it collapsed twice and was rebuilt three times. The current building, constructed in 532 AD, was the largest place of worship in the world at the time. It is now a popular tourist destination and is considered one of the most visited sights in both Istanbul and the world.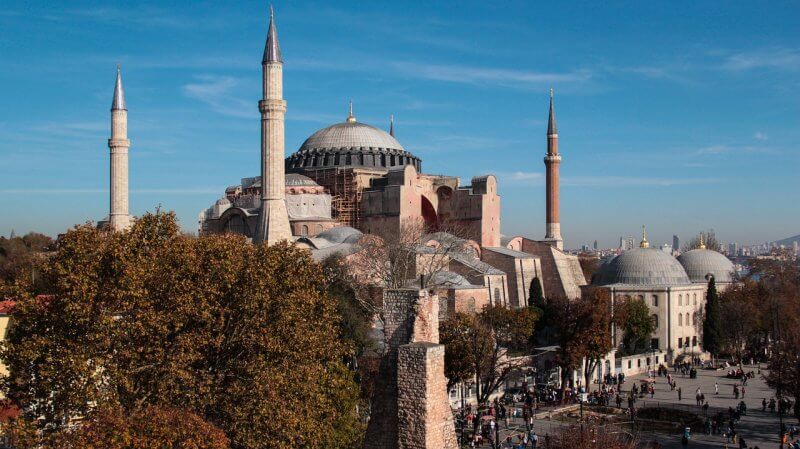 The Hagia Sophia was originally built as a church in 325 AD, but was later converted into a mosque after the Ottoman Empire's conquest of Istanbul in 1453. In 1935, it was converted into a museum and became a popular tourist destination. However, in July 2020, it was converted back into a mosque after a controversial decision by the Turkish government. The Hagia Sophia is widely considered one of the greatest architectural works in the world and is often referred to as the eighth wonder of the world due to its stunning visual impact. It is a must-see destination for anyone visiting Istanbul or Europe.
Admire the unique Bosphorus
The Bosphorus (also known as the Bogazici) is a stunning natural feature that adds to Istanbul's unique beauty. The 19-mile long strait runs through the city and divides it into two continents, Asia and Europe, as well as separating the Marmara Sea and the Black Sea.
The Bosphorus is known for its stunning beauty and charm, and is a must-see destination for anyone visiting Istanbul. Whether you take a boat tour to admire the views or simply walk along the waterfront, the Bosphorus is sure to lift your spirits and provide a memorable experience.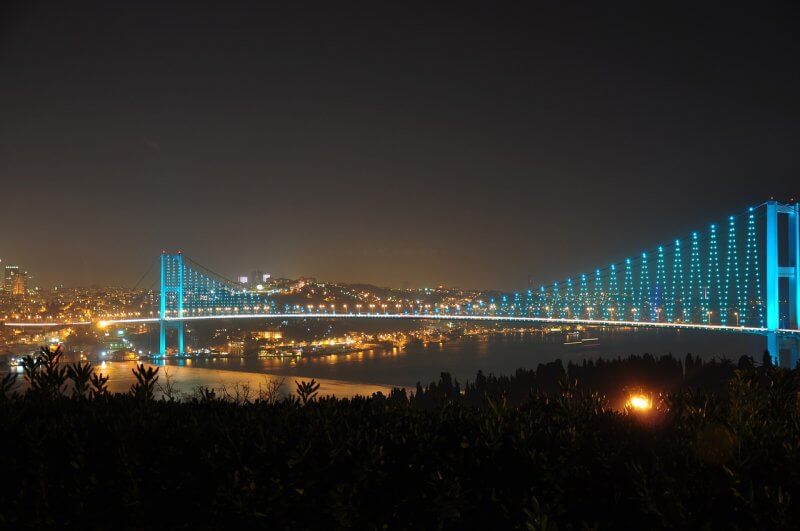 Exploring the Bosphorus by boat is a unique and memorable experience that offers a chance to see the city from a different perspective. You can take a cruise along the strait and visit the shores of both continents, which are lined with summer palaces, mansions, fortresses, groves, parks, and gardens. There are several ways to experience the Bosphorus, including by motorboat, yacht, or public ferry.
These boat tours provide a chance to see the city's stunning natural and architectural beauty from the water, and are a popular activity for visitors to Istanbul.
Enjoy the stunning views
Istanbul has a number of great places and viewpoints where you can enjoy panoramic views of the city. These include historic landmarks such as towers, mosques, and palaces, as well as rooftop terraces, groves, and hilltops. Some of the most popular spots to see the city from above include the Galata Tower, the Maiden's Tower, the Topkapi Palace, and the Suleymaniye Mosque.
Rooftop terraces and restaurants, such as those at the Pera Palace Hotel and the Swissotel The Bosphorus, also offer stunning views of the city. Alternatively, you can take a scenic walk in one of the city's many parks or hills to enjoy a panoramic view of Istanbul.
Taste the authentic Turkish cuisine
Turkish cuisine is known for its diversity and rich flavors. It is influenced by a variety of different cultural influences, including Ottoman, Mediterranean, and Middle Eastern cuisine.
Some of the most popular dishes in Turkish cuisine include kebabs, a variety of grilled meats served on skewers; meze, a selection of small dishes served as appetizers; and börek, a type of pastry filled with meat, cheese, or vegetables.
Other popular dishes include lahmacun, a thin, crispy flatbread topped with minced meat and vegetables; manti, small dumplings filled with meat and served with a yogurt sauce; and pilav, a rice dish that can be served with a variety of meats and vegetables.
Turkish sweets are also well-known and popular around the world. Baklava, a sweet pastry made with layers of filo dough and filled with nuts, is a classic Turkish dessert, as is Turkish delight, a type of confection made with sugar and starch and often flavored with fruit or nuts.
Overall, Turkish cuisine is a delicious and flavorful blend of different cultural influences, and it is definitely worth trying if you have the opportunity.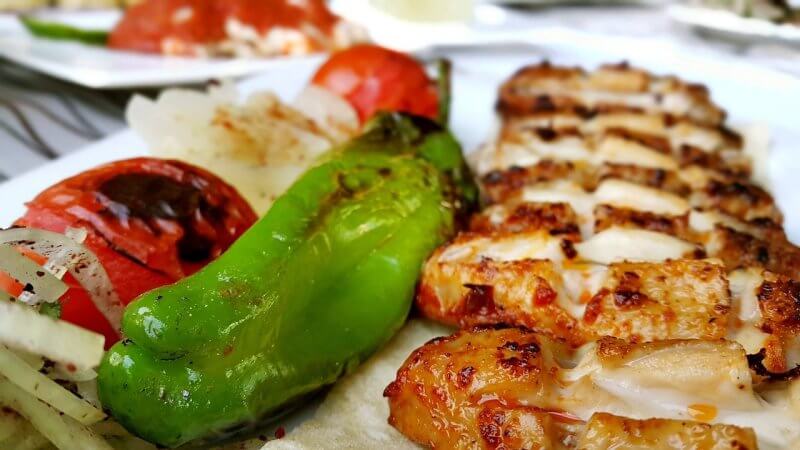 Enjoy the vibrant nightlife
Istanbul is indeed a city with a vibrant and diverse nightlife scene. From traditional Turkish music and dance performances to modern clubs and bars, there is something for everyone in Istanbul.
One popular area for nightlife in Istanbul is Taksim, which is located in the heart of the city and is known for its lively bars, clubs, and restaurants. The neighborhood of Kadikoy, on the Asian side of the city, is also a popular destination for nightlife, with a variety of bars and clubs catering to different tastes and styles.
In addition to its bars and clubs, Istanbul is also home to a number of cultural and artistic events, including concerts, festivals, and exhibitions. The city has a rich history and culture, and there are many opportunities to experience it through these events.
Overall, Istanbul is a city that truly comes alive at night, offering a wide range of options for entertainment, dining, and socializing. Whether you want to experience traditional Turkish culture or enjoy a more modern nightlife scene, Istanbul has something for everyone.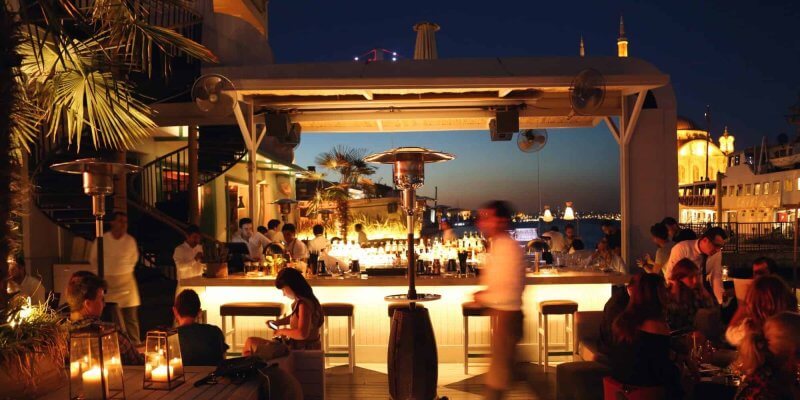 Enjoy the shopping scene
Istanbul is indeed a paradise for shopping enthusiasts, with a wide variety of options ranging from traditional markets and bazaars to modern shopping centers and designer boutiques.
One of the city's most popular shopping destinations is the Grand Bazaar, which is a vast covered market that has been a staple of Istanbul's shopping scene for centuries. Here, you can find a wide range of goods, including traditional crafts, textiles, jewelry, and more. The bazaar is a must-visit for anyone interested in traditional Turkish culture and shopping.
In addition to the Grand Bazaar, Istanbul also has a number of other markets and shopping districts, including the spice bazaar and the Arasta Bazaar, as well as a number of modern shopping centers and department stores. These offer a more contemporary shopping experience, with a wide range of international brands and designer stores.
Overall, Istanbul is a city that truly has something for everyone when it comes to shopping, with a wide range of options to suit every budget and style.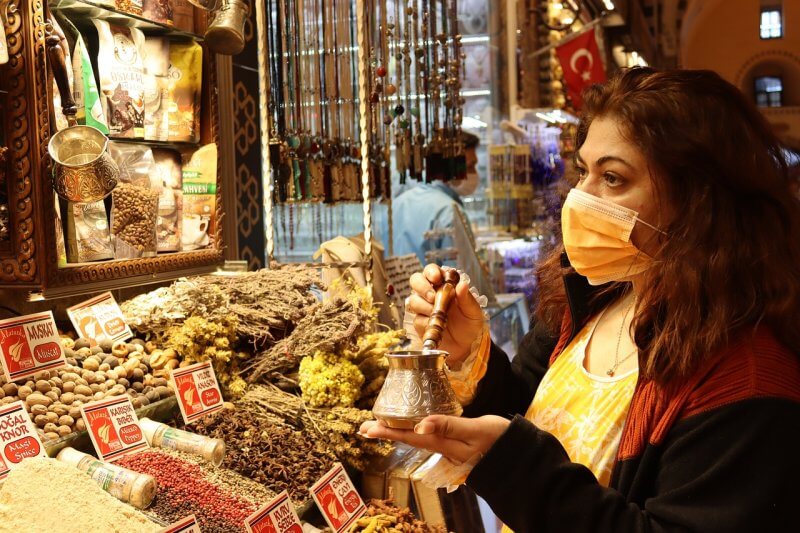 Experience traditional Turkish Bath
A visit to a Turkish bath, or hammam, can be a truly unique and memorable experience for travelers visiting Istanbul. These baths, which have been a part of Turkish culture for centuries, offer a chance to relax and rejuvenate in a traditional setting.
During a visit to a hammam, you can expect to be guided through a series of rooms where you will be bathed and scrubbed with soaps and oils, and then left to relax in a warm, steamy room. Some hammams also offer additional services such as massages and beauty treatments.
There are many hammams to choose from in Istanbul, ranging from traditional, historic baths to more modern facilities. No matter which one you choose, a visit to a hammam is a great way to relax and unwind during your trip to the city. Just be sure to follow any instructions or guidelines provided by the hammam staff to ensure a safe and enjoyable experience.
Istanbul is a city that truly has something for everyone, no matter what your budget or preferences may be. From luxurious hotels and fine dining to budget-friendly hostels and street food, you can find a wide range of options to suit your needs.