Continuing its rise with confident and solid steps, Bomonti has started to attack again in the last days of 2018 and continues to be included in our lives with its brand new and enjoyable places. It is actually easier to follow the agenda on "Bomonti venues" than other districts. It is almost as if the frequency of opening a new venue has calmly entered a certain order.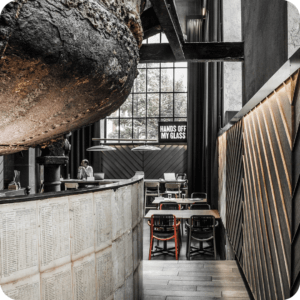 It is a fact that Bomonti is one of the indispensables of all of us with its energetic and different venues, concerts, festivals, film screenings, and many other events. You threw yourself to Bomonti, so where is the journey now? We have prepared a guide full of flavor, art, and fun for you. Come on, explore!
If you are interested in photography, you are fortunate; you are about to meet Leica Gallery Istanbul, the impressive gallery of Bomontiada. So many valuable works from world-renowned artists to local photographers waiting to be discovered meet here.
Aiming to spread the Leica tradition and reveal the creative potential in Turkey, the gallery also has various areas such as a VIP lounge, workspace, product salesrooms, a classroom, and a professional studio. So let the ones with you take your machine, those who don't take your curious eyes. Throw yourself in Leica Gallery Istanbul!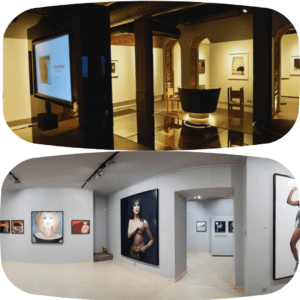 The Ara Guler Museum, located in Bomonti, is a museum created to immortalize the works and inspiring life of one of the world's best photographers, Ara Guler, who has recently passed away. Having brought the most important names of the world, such as Picasso and Churchill, to his lens, Guler will always be one of the first names that come to mind when it comes to photography and photojournalism.
If you want to know Guler's artist identity, learn about her life story and examine her in-depth photographs, you can stop by the museum. It is impossible not to be fascinated in the museum, where you can find examples of his own cameras and equipment!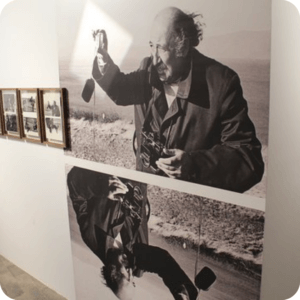 Did someone say creativity? Since we met with the Workshop in Bomontiada or the Transdisciplinary Innovation Platform as it defines itself, we cannot think of the word creativity separately. This is such a form that the main purpose is to ensure that new ideas are implemented most beneficially.
For this purpose; Various studies are carried out in different fields from engineering to design, from art to entrepreneurship. One of the recent works was giving different features to objects used frequently in daily life and that we are accustomed to serving a single purpose. In this study, unique ideas were brought to life, from the pillow that warns the person to meditate to the sweatshirt that warns when it senses that you are Workshop hunched over. At the same time, you should definitely stop by the Workshop, where events, where you can take part individually and corporately, are organized!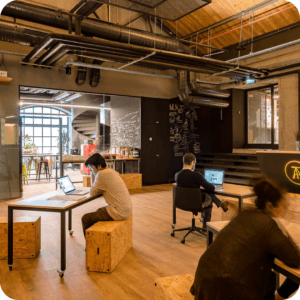 To everyone who has not had a Babylon experience in their life; Calling all music lovers! The rhythm of local and international music culture has been beating in Babylon since 1999. Babylon, which has hosted the most successful representatives of all kinds of music from Jimmy Scott to Charles Bradley, is full of magnificent concerts.
With its powerful technological infrastructure, you can watch the live performances of the artists you like, sing your favorite songs, dance and have fun without realizing the passing hours! To add fun to your entertainment, don't forget to enjoy trying new flavors with Babylon's delicious cocktails.
Another place where Istanbul's pulse beats are The Populist! This place is a wonder with its different decoration, rich menu, and every event that allows you to experience special moments of discovery.
The Populist reinterprets the legacy of the historical factory with a modern understanding; It is ideal for chatting with your loved ones and having a good time, or for feeling the dance and music and having fun.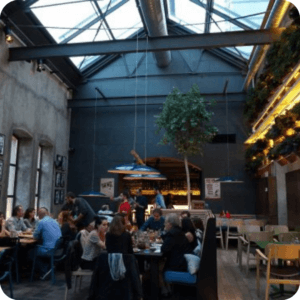 Kilimanjaro is the name of the club in Washington D.C. where Mehmet Ulug and Cem Yegul watched Sun Ra Arkestra, one of the legends of avant-garde jazz in America, for the first time. It gets the difference and warmth of the atmosphere of the place from here. From examples of contemporary art on its walls to its memorable menu, this place is ideal for those who want to have a pleasant time and have a successful dining experience.
The iconic bar, located in the middle of Kilimanjaro, is one of the symbols of the place. Don't forget to try the cocktails designed specifically for Schweppes and Kilimanjaro while listening to the music that each one takes you to different time zones!
Monochrome is one of the colorful places of Bomonti, with its alternatives suitable for every hour of the day! Monochrome takes its name from the frames that are often mentioned in photography, based on the dominance of black and white colors. Make your way to Bomonti in the evening, step inside Monochrome; order yourself a light salad, and let the fun begin.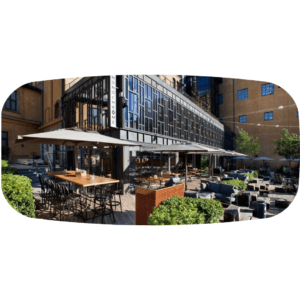 Kiva is a place that fascinates you at first sight, especially if you go in the evening. The small lights located outside the place are the harbinger of the pleasant experience you will have inside.
Inside, you encounter a feast of taste: Anatolian local delicacies come to your table one by one and color your evening. Sit at your table, enjoy the atmosphere, and feel the Bomonti spirit to your bones in this place that you can choose during the daytime.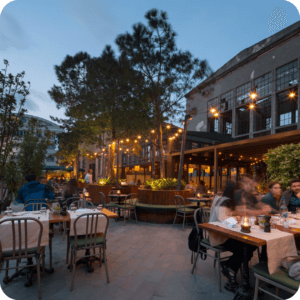 Located between the neighborhoods in Bomonti, Cosmos immediately picks you up with its calmness. Then coffees, sandwiches, and desserts come into play.
They also have solid cardboard cups that will make their delicious coffee even more amazing. Love to those who will go to buy those cardboard cups!
Do not miss the pleasure of drinking coffee in front of the door in the neighborhood. Few people are preached to those who need much silence. There are also tables available to take the laptop and go to work. If you had a little chat with the smiling employees, you would have made the day! You should definitely try their Freddo on hot summer days.