If you are trying to find a comparison of Istanbul vs Izmir, then you may want to check out this blog post. Basically, here we are going to be talking about these two cities in Turkey and comparing them with each other. We can consider both of these cities to be among the cities to visit in Turkey and they can be worth knowing about. Now let's dive in and start comparing Istanbul and Izmir with each other.
Istanbul vs Izmir: Which Factors are We Going to Look at?
A variety of different factors can be worth checking out when comparing two cities. On our comparison of Istanbul vs Izmir we are going to take a look at many different factors. For example, we are going to discuss things such as cost of living, places of interest, lifestyle and weather. Moreover we are going to talk about some other factors like fun activities and foods, as well.
Basic Info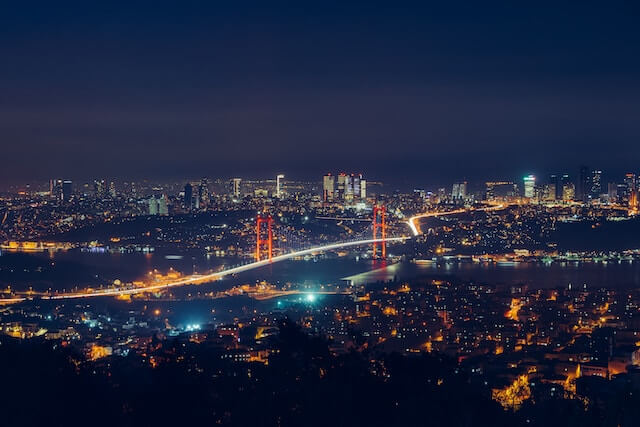 Before we compare Istanbul vs Izmir on many different areas such as the pros and cons of each city, let's talk about some basic info about each of these places. Located in the Marmara Region, Istanbul is the largest city in Turkey by population, while Izmir is in the Aegean Region and it is the third largest city in Turkey by population with a population of over 4 million.
Istanbul vs Izmir Cost of Living
Cost of living is certainly an important factor to keep in mind when comparing cities. Since Istanbul and Izmir are both cities in Turkey, we can say that the cost of living in these cities are similar on some categories. But especially when it comes to rents and apartment prices, Istanbul tends to have more expensive choices.
Places of Interest
Both of these cities have lots of amazing places of interest to check out. In Istanbul there are famous structures such as Sultan Ahmed Mosque, Rumeli Fortress, Topkapi Palace and many others. When it comes to the places of interest in Izmir, there are lots of examples like Kemeraltı Bazaar, Kordon, Izmir Historical Elevator Building and numerous other places.
Lifestyle and People
There can be some differences between the lifestyles of people living in Istanbul vs Izmir. Istanbul's people are generally known as pragmatist and quick-tempered. And people in Izmir tend to be easy-going and informal.
Istanbul vs Izmir: Pros and Cons of Each City
Both of these cities can be amazing places to live, with lots of opportunities and many things to do. However, one of the disadvantages of Istanbul can be its bad traffic. For Izmir, one bad thing to mention is that the weather there can get quite hot during summer.
Weather, Parks and Natural Places
When it comes to weather, Izmir can be a hotter place than Istanbul. As far as natural places, both cities have lots of great options. In Izmir there are parks such as Kültürpark, while Istanbul has places like Yıldız Park and Gülhane Park.
Activities and Fun
In both of these two cities, there are lots of things to do and fun activities to enjoy. Regardless of which city you choose to visit, both of them can offer many historical, natural and touristic places to visit. Also both in Istanbul and Izmir, a lively and fun nightlife can be experienced, many beaches can be visited and a fun vacation experience can be enjoyed.
Foods
In both of these cities, many delicious dishes from the Turkish cuisine can be tried out. Istanbul offers a mixture of many different local cuisines in Turkey, and in Izmir many foods from the local cuisine can be checked out, such as boyoz, kumru and Izmir köfte.
Expat Life: Jobs, Housing, Public Transport, Crime, etc.
As Istanbul is the financial center of Turkey, its job market may possibly be more extensive, while housing tends to be more expensive here compared to Izmir. In terms of public transport, both cities offer many different options, such as metro, buses and so on… When it comes to crime, there is more crime in Istanbul compared to Izmir.
Istanbul vs Izmir Final Words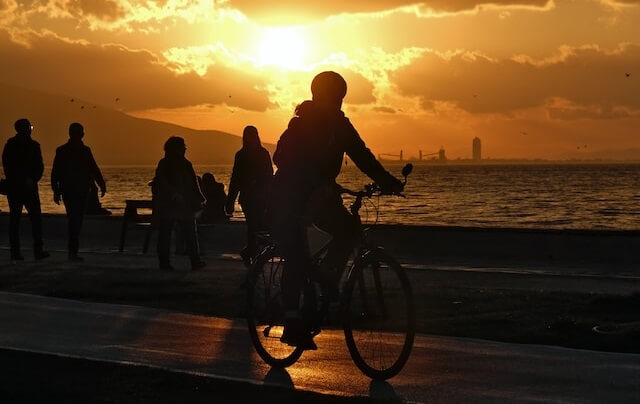 Here on this comparison of Istanbul vs Izmir, we have taken a look at a variety of factors and compared these two cities. While they can both be amazing places to live or visit, there are many differences between Istanbul and Izmir.