For potential visitors or expats, researching about a city that they will visit or live in can be important. If you plan to go to or live in Istanbul or Barcelona, you may be looking for an Istanbul vs Barcelona comparison. On this post we are going to discuss this topic and take a look at various factors when comparing these two cities. Both of these cities can have their respective pros and cons, as well as similarities and differences between each other. Now if you are ready to dive in, let's begin comparing these two beautiful cities.
Istanbul vs Barcelona: Which Factors are We Going to Look at?
If you are looking for a place to visit or live in, there can be many options for that. But making a decision among the available options can require some analysis. Lots of different factors can be important when making a comparison between two cities. On this Istanbul vs Barcelona comparison, we are going to be taking into consideration a variety of factors. After checking out some basic info about these cities, we are going to talk about places of interest, cost of living and more…
Basic Info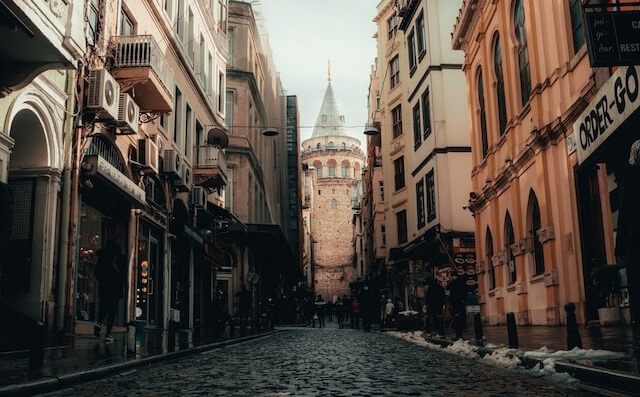 First and foremost, let's begin our comparison by taking a look at some basic information about these cities. Although it is not the capital city of Turkey, Istanbul is the most populous city in the country with over 15 million population and this city is an important place for Turkey's economy. Barcelona is not the capital city of its respective country, Spain, either. But it is important for Spain's industry, along with its tourism and culture.
Istanbul vs Barcelona Cost of Living
In terms of cost of living, Barcelona can be a more expensive city compared to Istanbul.
Istanbul vs Barcelona: Places of Interest
In Barcelona, there are places of interest such as La Sagrada Familia, Mercado de La Boqueria and Güell Palace. Some of the famous places in Istanbul include Topkapi Palace, Ortakoy Mosque and Hagia Sophia.
Weather, Parks and Natural Places
When it comes to weather, Istanbul and Barcelona can be quite similar. And as far as natural places and parks, both of these cities have many options. There are places such as Belgrad Forest and Gülhane Park in Istanbul, while Barcelona has options like Ciutadella Park and Parc del Laberint d'Horta.
Activities and Fun
On this Istanbul vs Barcelona comparison, another factor that we will talk about is activities. Both of these cities can offer lots of fun activities for visitors. So when visiting Istanbul or Barcelona, you can get to have a lot of fun. Consider activities like exploring the local cuisine and visiting places of interest in these cities.
Istanbul vs Barcelona: Foods, Culture and People
In Istanbul, tourists can enjoy delicious foods from the Turkish cuisine such as kebabs, various Turkish desserts, lahmacun, pide, kokorec and many others. Barcelona can be an awesome place to taste dishes from Spanish cuisine like paella, fideuà, patatas bravas, calamares fritos and so on… There can be some cultural differences in these cities, but there are many cultural activities to do in both. People living in these two cities may have some similarities, such as being gregarious, extraverted, lively and friendly.
Expat Life: Jobs, Housing, Crime, etc.
Visiting a city is one thing, and living in it is another… If you are planning to live in Istanbul or Barcelona, factors like job market and housing opportunities can be important. Although it may be difficult for expats to find a job in Barcelona, both cities can have opportunities for work. In terms of housing, Barcelona can have more expensive choices than Istanbul. Lastly, as far as violent crime, both cities can generally be considered fairly safe options, while visitors may fall victim to crimes like pickpocketing, etc. in both.
Istanbul vs Barcelona Final Words
In case you are planning to go to Barcelona or Istanbul, a comparison of these two cities can be useful when picking which one to visit. There can be lots of different factors to consider when making such a comparison. On this post we have made a comparison of Istanbul vs Barcelona. Here we discussed factors like culture, foods, activities and many others… As we have talked about, these two cities have some similarities and many differences, and they both can have a lot to visit for tourists.