The culinary landscape of Istanbul mirrors the city's diverse tapestry, where an array of global flavors harmoniously converge with the vibrant local gastronomy. Among these captivating cuisines, one has taken a special place in the hearts and palates of Istanbul's food enthusiasts – the timeless and cherished Italian culinary tradition. Embarking on a culinary journey through Italian Restaurants in Istanbul isn't just a treat for your taste buds; it's a direct passage to the very essence of Italy itself – from the sun-kissed Tuscan hills to the bustling lanes of Naples.
Savoring Italian Delights: Italian restaurants in Istanbul
Embracing Italian Gastronomy: A Symphony of Ingredients, Simplicity, and Culinary Passion. In the vibrant tapestry of Istanbul's dining scene, the enchantment of Italian cuisine thrives like never before. Within the city's Italian eateries, a symphony of flavors reverberates, each dish echoing the very essence of Italian culinary artistry. With every bite, a tale unfolds, and each restaurant becomes a storyteller through its delectable creations.
Within the bustling streets of Istanbul, a tapestry of Italian establishments awaits, offering a diverse range of dining experiences. From elegant upscale venues that invite you to indulge in gourmet extravagance, to charming trattorias reminiscent of cozy Italian kitchens, there's a place for every palate. Here, you can relish perfectly al dente pasta, revel in pizzas boasting thin, crisp crusts adorned with the freshest ingredients, and gratify your sweet cravings with classics like Tiramisu or Panna Cotta. Every dish emerges from the kitchen infused with passion and presented with a touch of Italian finesse, ensuring an authentic taste of Italy in the heart of Istanbul.
What truly distinguishes these Italian havens in Istanbul is their unwavering dedication to authenticity, as well as the incredible diversity they offer. Prepare to embark on a culinary journey through the varied landscapes of Italy. Delight in the seafood-centric delicacies of coastal regions, savor the hearty richness of Northern Italy, and embrace the robust, earthy flavors of the south – all within arm's reach for your exploration and enjoyment.
The ambiance of these restaurants mirrors the Italian concept of 'La Dolce Vita' or 'The Sweet Life'. Stepping into these warm and inviting spaces, you'll find yourself immersed in an atmosphere that captures the essence of savoring life's pleasures. Whether it's an intimate dinner, a joyful family gathering, or a convivial meet-up with friends over antipasti and wine, the setting is designed to perfectly complement any occasion.
In Istanbul, Italian cuisine is a symphony of flavors, a celebration of tradition, and a tribute to the Italian way of living. As the city's collection of Italian restaurants continues to expand, the tantalizing essence of Italy remains tantalizingly close for all connoisseurs of fine dining. Whether you're a devoted aficionado of Italian fare or an intrigued newcomer, Istanbul's Italian culinary landscape guarantees a remarkable voyage for your taste buds and your soul.
Embarking on a Delicious Odyssey: Unveiling Istanbul's Finest Italian restaurants
Indulge in the culinary treasures of Istanbul as we present our handpicked selection of the city's most delectable Italian restaurants. From the heart of Nisantasi to the enchanting shores of Çengelköy, each establishment weaves a tantalizing tale through its flavors, ambiance, and dedication to the art of Italian cuisine. Get ready to embark on a delightful journey that transcends borders and elevates your dining experience.
Glens Restaurant – Sisli, Nisantasi 🍝 📍 Harbiye Mahallesi, Abdi İpekçi Caddesi No:12, Nişantaşı, Istanbul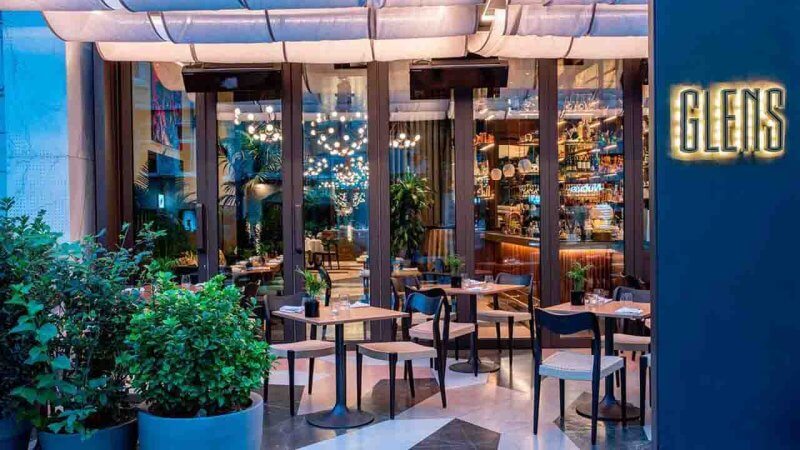 Nestled amid the chic boutiques of Sisli, Glens Restaurant redefines upscale dining with its modern Baroque decor. A symphony of international and Turkish dishes harmoniously mingles with their showstopping Italian creations. Picture wood-fired pizzas whispering tales of Naples and pasta dishes that are a genuine tribute to Italian craftsmanship. Glens Restaurant doesn't just serve food; it crafts an immersive journey to the heart of Italy itself.
St. Regis Brasserie – Sisli, Nisantasi 🌎 📍 Mim Kemal Oke Caddesi No:35, Nisantasi, Sisli, Istanbul 🌐 stregisbrasserie.com
Parisian elegance meets worldly flavors at St. Regis Brasserie within the St. Regis Hotel. From Asian delicacies to Italian pasta and risotto, this establishment is a global gastronomic passport. A culinary journey that transcends continents, all seamlessly orchestrated on the plate.
Osteria Salvatore – Çengelköy 🍕 📍 Çengelköy, Kuleli Cd. No:45/1, 34680 Üsküdar, Istanbul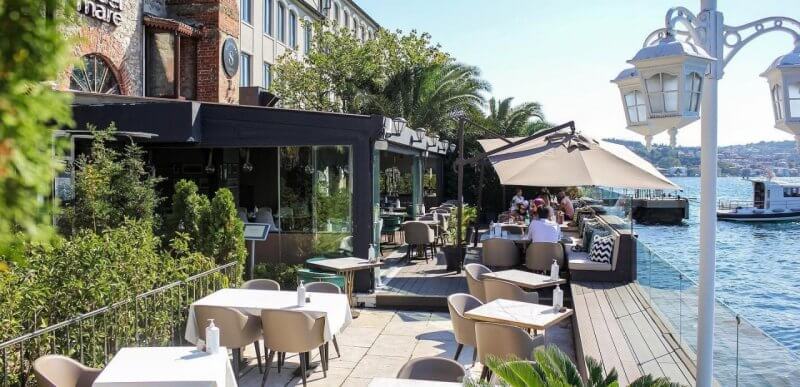 Osteria Salvatore graces Çengelköy with breathtaking views and an atmosphere that's poetry in design. As the sun kisses the Bosphorus at sunset, you'll be captivated by the magic. Handcrafted pastas, wood-fired pizzas, and a symphony of Italian flavors await in this unique dining haven.
Da Mario – Besiktas, Etiler 🍝 📍 Dilhayat Sokak, No: 7, Etiler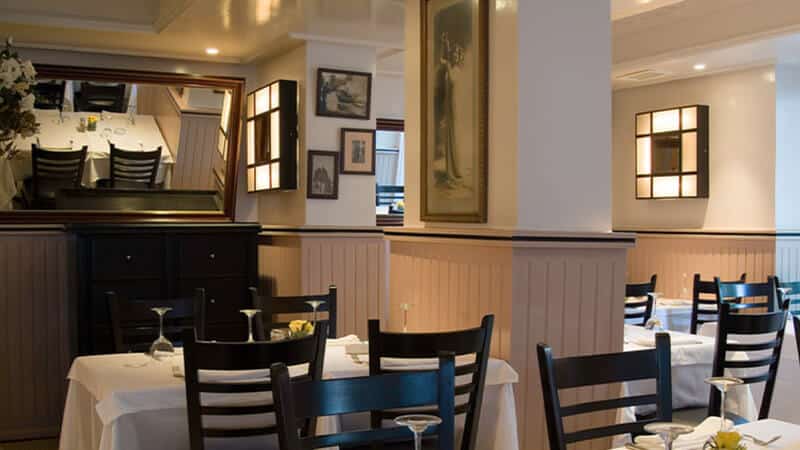 A beacon of Italian excellence since 1993, Da Mario in Etiler is a true culinary gem. Fresh handmade pasta, wood-fired pizzas, and a warm villa ambiance make this a cherished destination. A taste of Italy that's cherished and celebrated for its culinary charm.
Il Cortile Istanbul – Galata 🇮🇹 📍 Ecole St. Pierre, Bereketzade, Galata Kulesi Sk. No:14 D:20, Beyoğlu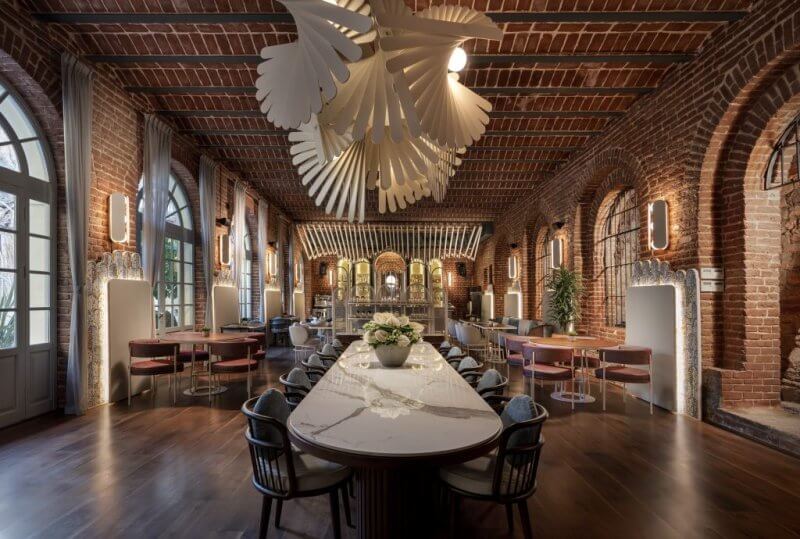 Nestled within the historic walls of Ecole St. Pierre, Il Cortile Istanbul reimagines Italian dining with creative culinary twists. Paying homage to local Italian dishes, this hidden gem in Galata blends tradition with modernity in every delectable bite.
Cecconi's Istanbul – Pera, Galata 🌿 📍 Evliya Celebi Mahallesi, Meşrutiyet Cad. No: 56, Beyoğlu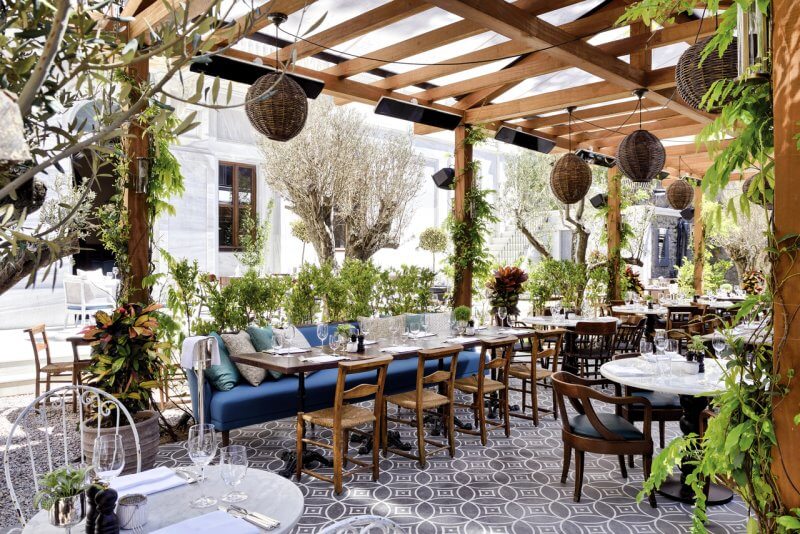 Enveloped by olive trees, Cecconi's Istanbul at Palazzo Corpi building is a modern Italian oasis. Brunches under the sky and Northern Italian flavors take center stage. Handmade pasta, seafood, and cicchetti create a culinary symphony that's authentically Italian.
Eataly – Besiktas 🍕 📍 Zorlu Center AVM, Levazım, Koru Sokağı, No:2, Beşiktaş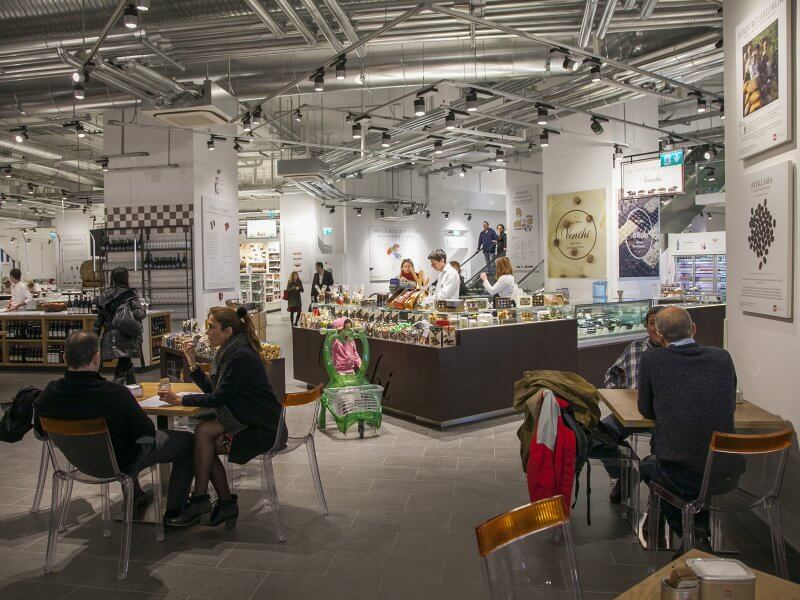 Eataly is not just a restaurant; it's an entire culinary universe. From pasta to pizza, this gastronomic haven is a tribute to all things Italian. Immerse yourself in quality, authenticity, and irresistible flavors.
Cotto Gastro – Kadikoy, Suadiye 🍹 📍 Kazım Özalp Sk., Kadıköy
Cotto Gastro is an Italian haven in bustling Kadikoy. With its vibrant garden and expertly crafted cocktails, it's perfect for lively dinners and celebrations. From fresh produce to irresistible pasta and pizza, Cotto Gastro is an ode to Italian gastronomy.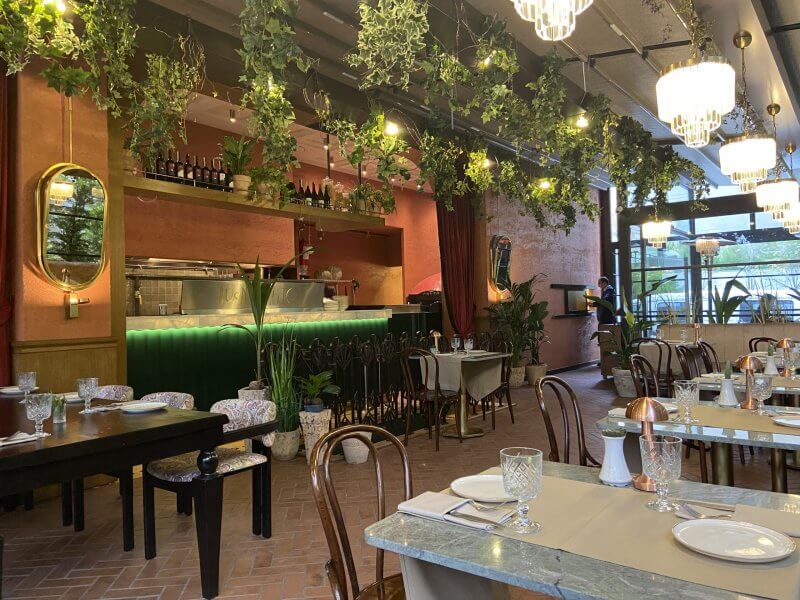 Il Boccalino – Kadikoy, Fenerbahce 🍷 📍 Operatör Cemil Topuzlu Cd. No:35, Kadıköy
Il Boccalino exudes the charm of an authentic Italian Trattoria, a testament to its owners' dedication. From fresh pasta to daily Burrata, each dish tells a tale of love for Italian cuisine. Intimate and enchanting, this venue promises an unforgettable dining experience.
Get ready to embark on an unforgettable culinary voyage as you explore these Italian dining gems in the heart of Istanbul. Every bite, every flavor, and every moment encapsulates the essence of Italy, offering a truly remarkable and savory experience. Bon appétit! 🇮🇹🍽️