Difference of Karakoy
Karakoy is one of the first districts that come to mind when it comes to Istanbul. Its texture, structure, and spirit are completely different. For this, we wanted to make a compilation for you. These days when we are locked at home due to the epidemic, we start our article with the longing for the days when we can walk freely and have fun.
We know that question sentence are repeated in languages. It has such an atmosphere that you have no choice but to become addicted. Its venues, streets, and spirit somehow pull you there.
There is a lot of choice in terms of venues. However, you may not find the names of every venues in this article because we want to include intimate venues that make you feel peaceful. Let's start with our feel-good venues where you can find a piece of yourself.
Balkon Sefası (Balcony Pleasure)
A brand new brand in the world of landscape architecture and design, Balkon Sefası offers us many concepts simultaneously at the end of Kumbaracı Slope, which connects to Tophane. The day begins with a wonderful breakfast at Balkon Sefası. Organic honey granola, croissant strudel breakfasts, and a happy breakfast with fenugreek that you cannot taste the same anywhere else. Homemade jams, hot bread, organic olive oil, and fresh greens are indispensable for breakfast. The lunch; gathers people with different pursuits together with salads, sandwiches, and snacks on bread. The right time for coffee at any time of the day at the Balkon Sefası. The coffees are from the Italian brand Caffe L'antico. Yes, this is the last espresso stop before Tophane. Besides, besides this, world teas served elegantly in a thin glass teapot; Creamy carrot cake, caramel & lemon cheesecake, walnut brownie are just a few of the flavors that stand out with their presentations and flavors.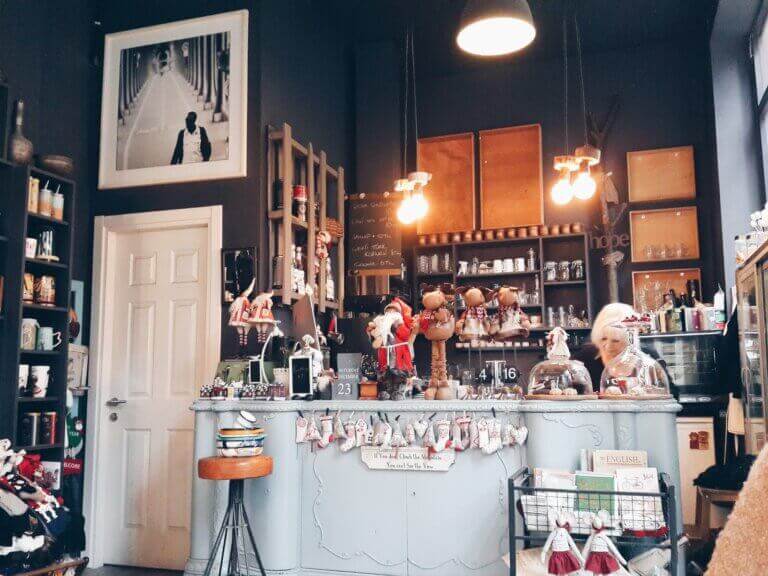 ---
Mums
Mums, located at the end of the passage when you enter the French Passage from Kemankes Street, is one of the most beautiful places to enjoy breakfast in Karakoy. Everything you can think of is available in the breakfast they serve as an open buffet at the weekend. However, if you ask what the most delicious thing is, our answer would be croissant without hesitation. The tea and coffee of Mums, a small and warm place, is also very successful.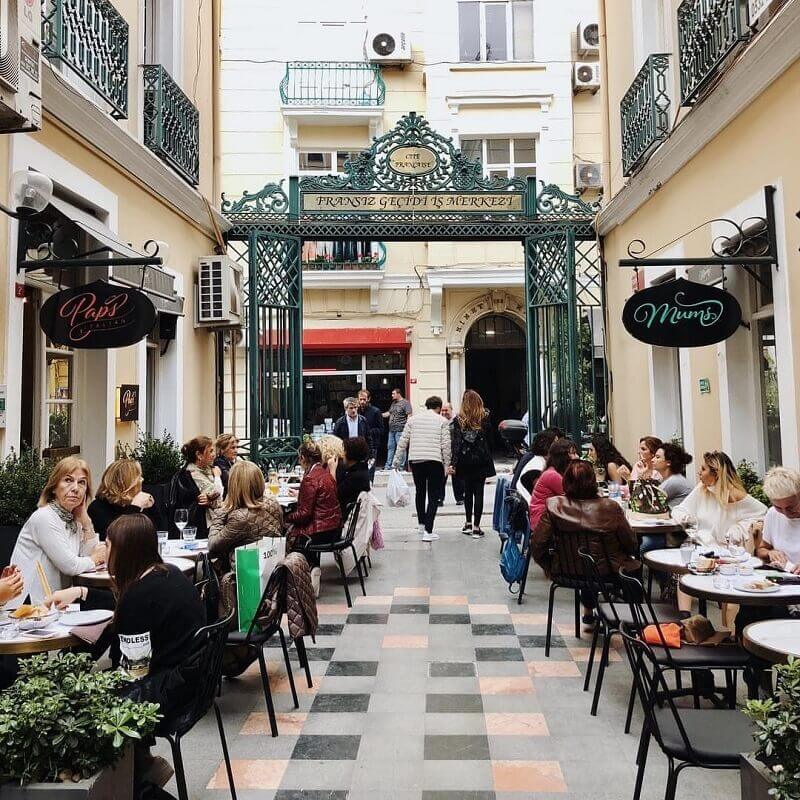 ---
Nano Café
This is a small place on one of the side streets of Karakoy, which was used as a buffet. The name 'Nano' comes from this little one, but the importance is given to the interior, and an exterior design by the place's owners emphasizes that smallness is not that important. The warm atmosphere of Nano, which begins to be felt when you see the yellow chairs on the sidewalk, is strengthened by the constant French radio playing inside and the presence of sociable people. Do not be surprised by the works of famous photographers hanging on the walls because every month, a different mini-exhibition visits Nano, allowing you to see different photos from time to time. After the atmosphere in Nano appeals to the eyes, it continues its effect with the original flavors in the menu. You may be hesitant when choosing the dessert to accompany your Douwe Egberts coffee. Mosaic cake made with dark chocolate, pumpkin cheesecake, and fig cheesecake is the best of Nano. Also, herbal tea, cookies, and sandwich options showcase themselves in the best part of the menu.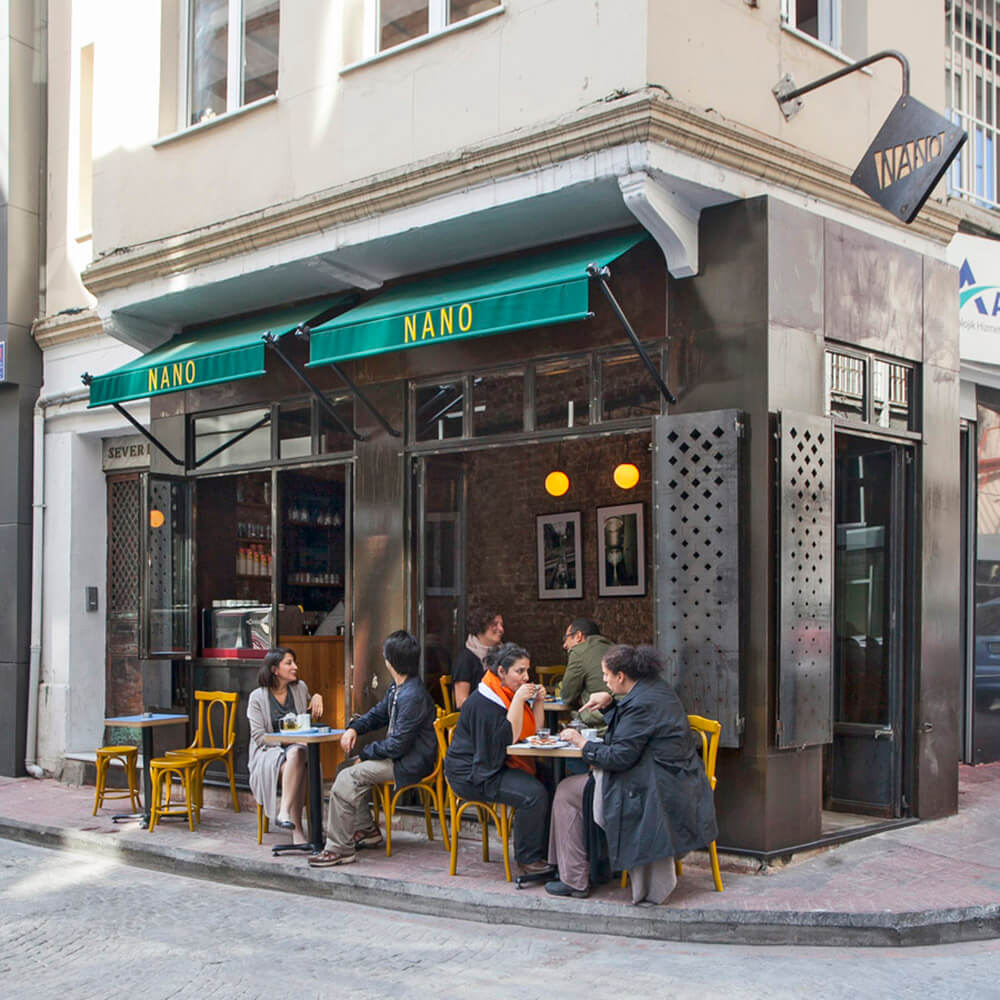 ---
Wom Karakoy
Named after being inspired by the power of the 'word of mouth effect, WOM Karakoy welcomes its guests with its modest yet unique flavors in its warm and friendly atmosphere. The menu of WOM, which includes tastes from world cuisine and local flavors, is quite extensive. At different times of the day; You can find options such as Confit Salmon Linguini, Sirloin Steak, Wom Squid Salad, Bonibon Burger in the menu developed with different alternatives for breakfast, lunch, and dinner. Offering local flavors such as Black Sea Mıhlama, Crispy Ravioli, Wom Spread Turkish Breakfast, and more, WOM also develops different options for those who cannot find the opportunity to sit at the place for lunch. WOM also provides a pleasant working environment for those who do not want to work alone at home or bored of the gloomy office environment, with wet cakes and cheesecakes accompanying their coffee and tea in a relaxing atmosphere.
---
Burger Lab
This is a place that appeals to palates looking beyond fast food flavors about burgers and proves with every burger that making burgers is a delicate job. With Burger Lab, burgers are no longer a practical taste but a special taste classic that should be taken seriously. There is a separate burger for every taste. If you like hot peppers, we recommend you try the Mad Burger. Burger Lab offers three different cooking levels for its meatballs. The burgers offered as a little, medium, or well-cooked are accompanied by caramelized onions and complement the burger flavor.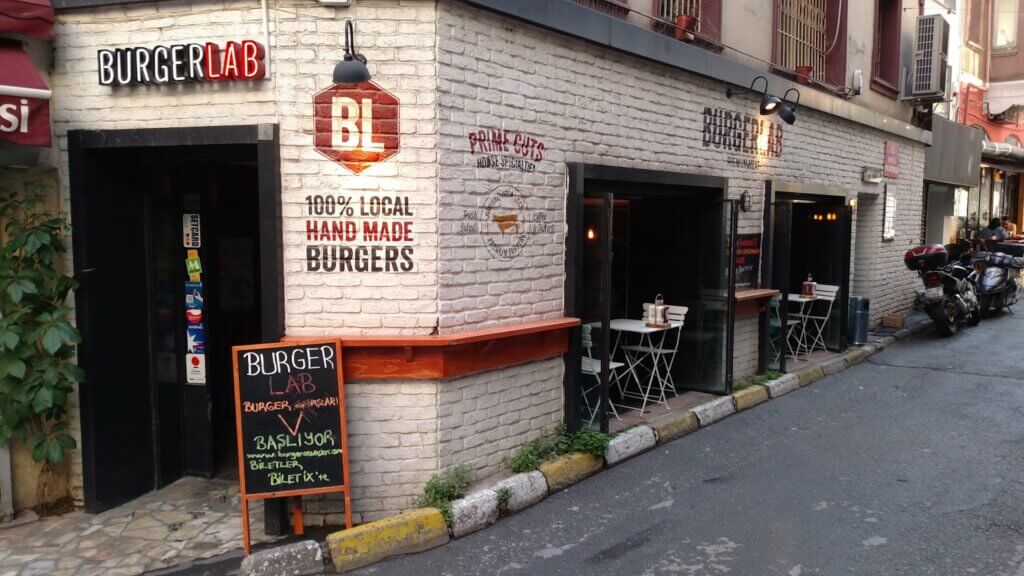 ---
Coffee Sapiens
Located on Kılıç Ali Paşa Mescidi Street, Coffee Sapiens is a frequent destination for those who live with coffee. Since the place is tiny, you may not always find a place, but there is also a Take-Away option to not miss out on Coffee Sapiens' coffees. The Cold Brews of the place, which roast its seeds and offer different blends, are definitely worth a try.
---
Alles Cafe & Shop
Located on Arapoğlan Street, which is on the way to become the popular 2nd street of Karakoy, Alles is one of Karakoy's places that stand out with both its design products and tastes. Offering the concept of a coffee shop and a designer shop, Alles provides its old-fashioned ambiance with retro products and decoration. In this atmosphere, guests either find themselves exploring different designs or sipping irresistibly delicious coffees.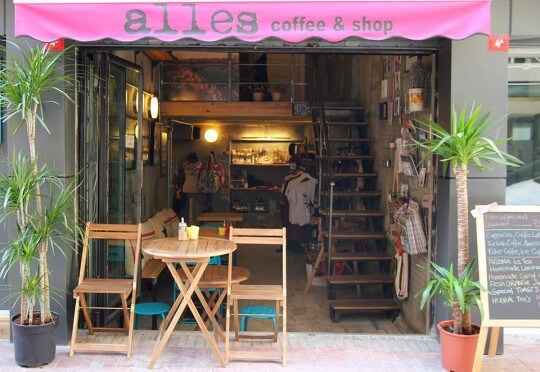 ---
Palomar Bar & Restaurant
It is located on the terrace floor of the Gradiva Hotel on Bankacilar Street, one of the most well-known streets of Karakoy. It is one of the most colorful places on Karakoy nights. It is stylish and elegant. Its view of the Bosphorus and the Golden Horn is magnificent. If you want to sip your drink in a nice atmosphere, your first option should definitely be here.